Mohanapriyan Thavarajah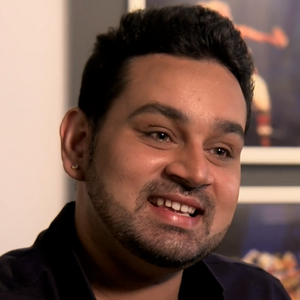 Born on the eastern coast of Sri Lanka, Mohanapriyan Thavarajah is a young male Bharatanatyam artist and choreographer based in Singapore, as a principal dancer, resident choreographer and dance faculty member with Apsaras Arts Dance Company and Academy.
Studying various Southeast Asian dance forms, Priyan choreographed the performance Angkor-An Untold Story, for the Apsara Arts in 2013, one year after moving to Singapore. In 2016, his MPhil thesis was titled "Angkor Wat through the lens of a dancer".
In May 2021, he published Temple Dance Of Apsaras : A Dancer's View Of Angkor Wat (Apsaras Arts Ltd, Singapore, 173p. ISBN 9789811499425), in which he emphazises the centrality of dance and Chola influences in the Angkorian architectural style.
---
Listed works