Temple Dance of Apsaras
by Mohanapriyan Thavarajah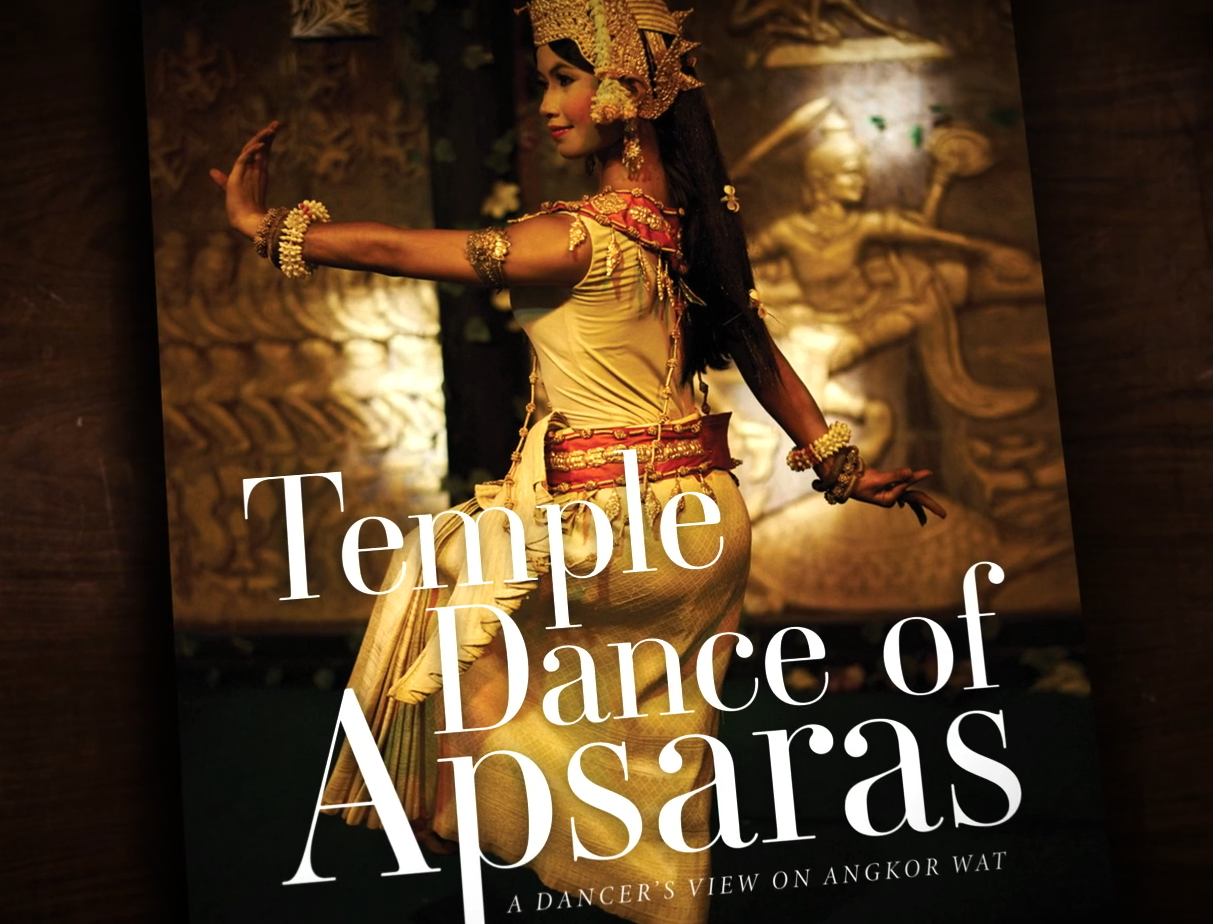 Published: May 2021
Language : English
A passionate reasearcher of Angkor, Sri-Lanka dancer and choreographer Mohanapriyan Thavarajah has been researching The Untold Story of India in Angkor Wat since 2013.
In this book, he elaborates on his quest, mainly based on the assumption by Dr Padma Subrahmanyam that the main Hindu treatise Natyashastra had certainly crossed over the ocean at about the same time than Sri Valmiki's Ramayana.
Here we stress these assertions from the author:
"Urvasi, Menaka, Ramba and Tilottama are ranking highly among the Apsaras in the Hindu Puranas".
"As for Khmer classical dance from Angkor bas-reliefs, Odissi classical dance was revived from the beautiful sculptures at Kornark Temple, Orissa, East india."
"In my study of Khmer culture history, there is clear evidence that Khmer dance in the Angkor period was in similar tradition as the Devadasi tradition in India."
Coda: "The more I explore, the more I discover; the more I discover, the more I dance; and the more I dance, the more I fall in love".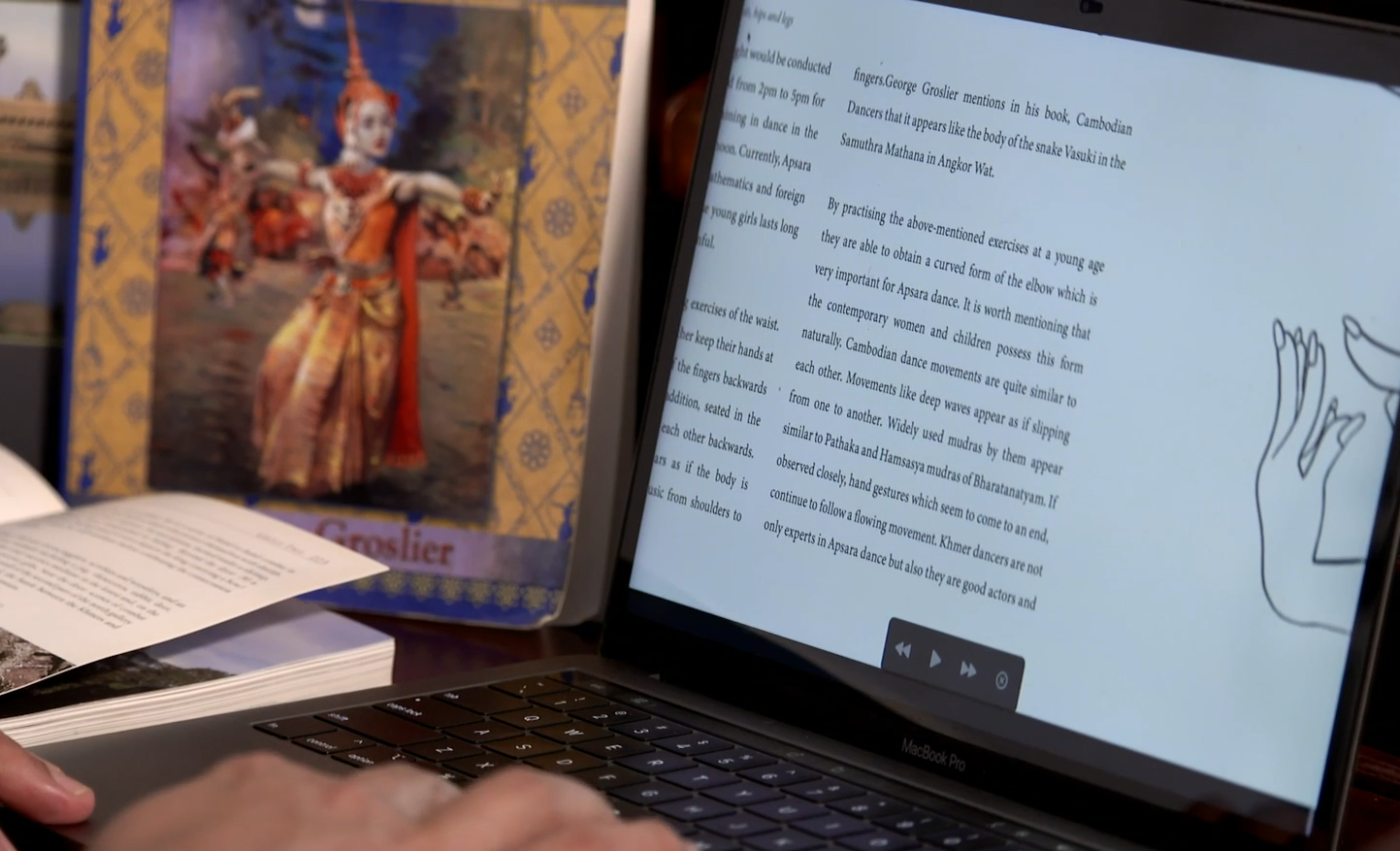 The author researching Khmer dance history, with George Groslier's book (ed. Kent Davis) in the background.
Produced by Apsaras Arts Ltd., Singapore.
Tags: Bharatanatyam, dance, India, Vishnu, Suryavarman II, music, apsaras, Royal Ballet, Natyasastra, Khmer dance, Odisha
Mohanapriyan Thavarajah
Born on the eastern coast of Sri Lanka, Mohanapriyan Thavarajah is a young male Bharatanatyam artist and choreographer based in Singapore, as a principal dancer, resident choreographer and dance faculty member with Apsaras Arts Dance Company and Academy.
Studying various Southeast Asian dance forms, Priyan choreographed the performance Angkor-An Untold Story, for the Apsara Arts in 2013, one year after moving to Singapore. In 2016, his MPhil thesis was titled "Angkor Wat through the lens of a dancer".
In May 2021, he published Temple Dance Of Apsaras : A Dancer's View Of Angkor Wat (Apsaras Arts Ltd, Singapore, 173p. ISBN 9789811499425), in which he emphazises the centrality of dance and Chola influences in the Angkorian architectural style.
---