Padma Subrahmanyam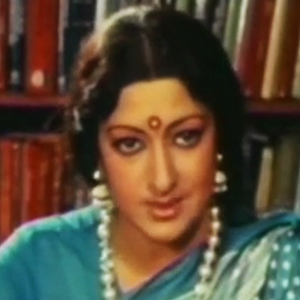 Dr. Padma Subrahmanyam (4 Feb. 1943, Madras (Chennai)) is a respected dancer, research scholar, choreographer, singer, composer, teacher and author who has notorious contributed to the knowledge and practice of Indian classical dance.
Born into a family of Tamil renowned artists -- her father, K. Subrahmanyam, was a pioneering filmmaker, her mother, Meenakshi, probably the first woman lyricist and music director in Tamil cinema --, she learned Bharatanatyam dance from the age of 5, was trained under the famous dance guru Vazhuvoor Ramaiah Pillai and made her stage debut ('arangetram')in 1956.
An avid reader of ancient treatises and researcher in ethnomusicology, she submitted her PhD. thesis on 'Karanas in Indian dance and sculpture' (arguing that the 108 Karanas, the basic units of Indian dance, are actually movements and not just static poses) as seen in the temples of Chidambaram, Thanjavur and Kumbakonam while she was already teaching aesthetics history, and developing new approaches on Indian classical dance with the assistance of her brother Balakrishnan, a documentary film-maker, and his wife Shyamala, a renowned singer and research scholar in classical and folk music.
Invited to share her vision in USSR -- she was the subject of the Russian film Queen of Dance --, Japan -- she was the world's first dancer to receive Japan's prestigious Fukuoka Asian Cultural Prize for her contribution to development and harmony in Asia -- and various countries, Padma is a famed choreographer and author of many books, including Bharata's Art – Then and Now (Bombay, 1979), and Natya Shastra and National Unity.
Listed works