Sarah Klassen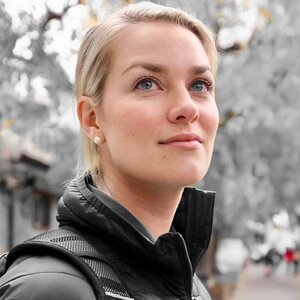 Sarah Klassen is the co-director of the Cambodian Archaeological Lidar Initiative (CALI), as well as the lead investigator of the Koh Ker Archaeological Project (KKAP) and the Beyond the Greater Angkor Region Project (BGAR).
In recent years, imagery from two lidar acquisitions were used to map seven previously concealed and undocumented dense urban landscapes surrounded by much lower density peripheries in medieval Cambodia (9th–14th centuries CE). The revelation of these urban areas suggests that a complex web of agricultural and occupation spaces linking more densely inhabited urban nuclei may have been a ubiquitous, defining feature of Khmer landscapes.
Sarah Klassen's research (after her PhD in Anthropology from Arizona State University in 2018 and a post-doctorate at the University of British Columbia) contributes to interdisciplinary dialogues of urbanism, resilience, and water management by providing empirical evidence of the resilience of these cities over time.
A board member of the Journal of Impact Archaeology, Sarah Klassen is currently completing a post-doctorate at Leiden University (The Netherlands).
Listed works