Shahnaj Husne Jahan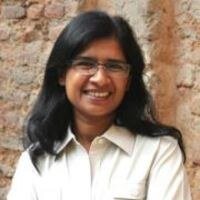 Dr. Shahnaj Husne Jahan Leena is an archaeologist, a professor and director at the Center for Archaeological Studies, University of Liberal Arts, Bangladesh, specializing in the field of art history, culture and archaeology of South and Southeast Asia.
With a MA in Islamic Art & Archaeology from the Department of Islamic History & Culture, University of Dhaka (1991), and a PhD in Ancient Indian History, Culture and Archaeology in Deccan College Post-graduate and Research Institute, Pune, India (1997), she is the author of Excavating Waves and Winds of (Ex)change: A Study of Maritime Trade in Early Bengal, and editor of Abhijñan: Studies in South Asian Archaeology and Art History of Artefacts.
A consultant to the Liberation War Museum, Agargaon, Dhaka, Dr. Shahnaj H. Jahan has also worked and published about South and Southeast Asian history, culture and archaeology, maritime archaeology, museology, cultural heritage management and community based sustainable heritage tourism, and traveled extensively in South Asia, Southeast Asia, East Asia, Central Asia, North America, England and Europe to carry out archaeological research, study museum collections, deliver lectures in the seminars and conferences.
Listed works