Suzanne Karpelès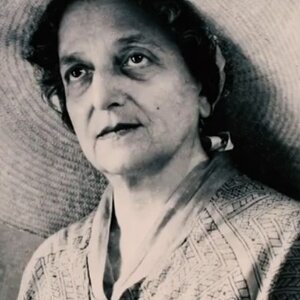 Suzanne Karpelès (17 March 1890, Paris - 7 Nov. 1968, Pondicherry (Sri Aurobindo Ashram at Vellore), India) was an Indianist, ethnologist and philologist specialized in Khmer, Sanskrit and Pali languages, the first curator of the Phnom Penh Royal Library of Cambodia (nowadays National Library, 1925) and the first secretary-general of the Buddhist Institute of Cambodia (1930).
Suzanne spent a large part ofher youth in Calcutta with her sister Andrée Karpelès -- who was to become a renowned visual artist --, their father Jules being a successful businessman trading Indian indigo to European countries, and they both spoke fluent Bengali and Hindi. She was the first female graduate of the Paris Ecole d'Etudes Orientales (1917), studying Oriental philology under the guidance of Louis Finot or Sylvain Lévi.
After joining EFEO ranks in Hanoi in 1922 -- she was also the first female EFEO full member --, she moved to Phnom Penh in 1925, studying Khmer and Pali ancient manuscripts. Her teaching at the Buddhist Institute contributed to the intellectual formation of two successors to the position of Supreme Patriarch of the Maha Nikaya Order of Cambodia, the Venerable Chhuon Nath (in office 1948–1969) and the Venerable Huot Tat (in office 1969-1975).
Suzanne Karpeles was one of the 65 members (all of them women) of the Committee for the Etats-Généraux du Féminisme, a symposium held during the 1931 Exposition Coloniale during which she paid a warm (and contrasting with the general disdain for the "natives") tribute to the "innate generosity and civility" of the Indochinese women.
In 1940, Suzanne Karpelès was one of 15 Jews living in Cambodia expelled from their employment by the French collaborationist authorities. After her reinstallment in 1945, she divided her time between France and Cambodia, expanding her studies of Theravada Buddhism and founding the Association des amis de l'Orient at the Guimet Museum of Paris, while also being active with EFEO in Vietnam and India.
During her numerous various missions, she collected some 800 items reflecting the Buddhist folk culture of Southeast Asia, most of them now curated at the Paris Musée du Quai Branly. See the catalog established by Léa Geoffroy, La collection Suzanne Karpelès, les objets du bouddhisme populaire khmer.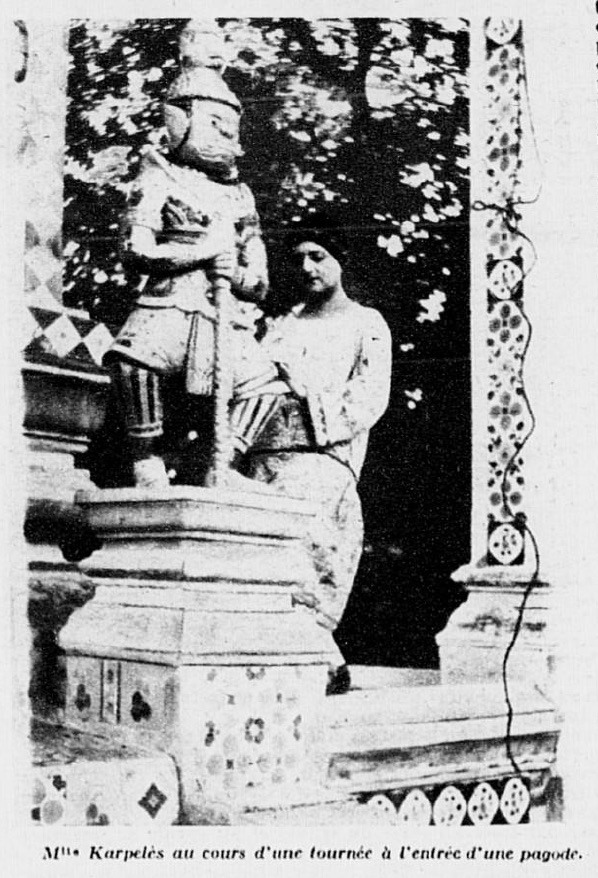 Below, Suzanne Karpeles, the French Resident-Superieur in Laos and the head of the Wat Sisakèt monastic community in Vientiane (coll. EFEO_LAO22553):