Trude Jacobsen Gidaszewski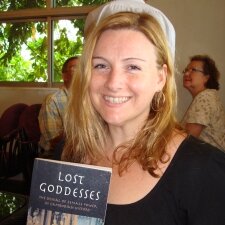 Professor in mainland Southeast Asian history at Northern Illinois University (NIU), USA, Australian-born Trude Jacobsen Gidaszewski (Trudy Jacobsen) has worked at Monash University and Griffith University, the Swedish School for Advanced Asia-Pacific Studies and the School of Oriental and African Studies at the University of London.
Among her publications:
Sex Trafficking in Southeast Asia: A History of Desire, Duty, and Debt. London: Routledge, 2017. ISBN 9781138683075.
'Querulous queens, bellicose bras : Cambodian perspectives toward female agency', In Vina Lanzona and Frederik Rettig (eds), Women Warriors in Southeast Asia (London: Routledge, 2020),48-63.
Lost Goddesses: The Denial of Female Power in Cambodian History. Copenhagen: Nordic Institute of Asian Studies (NIAS) Press, 2008. ISBN 9788776940010.

Listed works