Lost Goddesses
by Trudy Jacobsen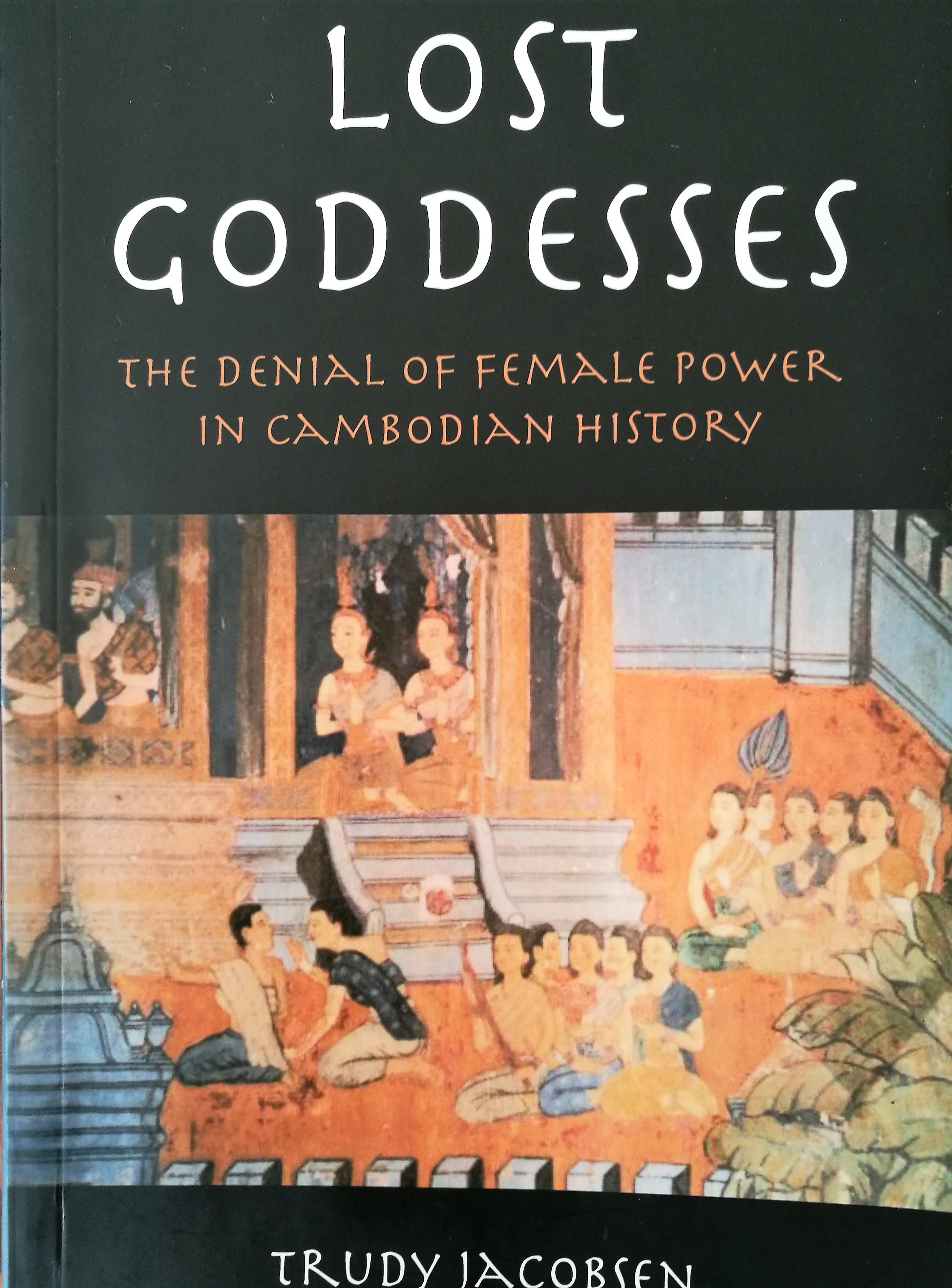 Type: e-book
Publisher: NIAS Press
Published: 2008
Pages: 336
ISBN: 9788776940010
Language : English
Women commanded a high status in pre-modern Southeast Asia, and particularly so in Cambodia. Revising the accepted perspectives in the history and geopolitical organization of the country since c. 230 C.E., the author examines the relationship between women and power, and analyses the extent of female political and economic participation as revealed in historical sources, including the ways in which women were represented in art and literature.
However, the author centers her demonstration around "the denial of female power in Cambodian history."
Angkor Database input:
Characteristically enough, the first American visitor to Cochinchina in modern times (in 1819-1820), merchant Navy Captain Lt. John White, was impressed by the way "women carry most of the commercial transactions in Saigon". He noted: 'The treatment of the fair sex in Cochin China is directly the reverse of that, to which they are subjected in many oriental countries. Instead of an utter seclusion from public view, they constitute the most active portion of the community. Besides cultivating the earth, navigating the river craft, and performing manual labor, they conduct all the commercial operations of the kingdom, and are in fact the merchants and brokers of Cochin China.' (read a review of John White's account).
Tags: women, Khmer culture, Angkorian society, Modern Cambodia, history
Trudy Jacobsen
Assistant professor in mainland Southeast Asian history at Northern Illinois University (NIU), USA, Australian-born Trudy Jacobsen has worked at Monash University and Griffith University, the Swedish School for Advanced Asia-Pacific Studies and the School of Oriental and African Studies at the University of London.