Moylvann Vann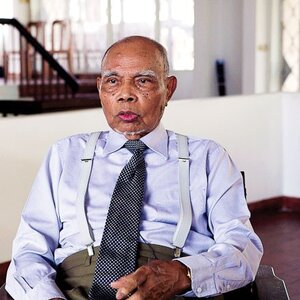 Vann Molyvann វណ្ណ ម៉ូលីវណ្ណ (23 November 1926, Ream – 28 September 2017, Siem Reap), a a leading Cambodian architect who largely contributed to the New Khmer Architecture movement, served as first Director of APSARA Authority, as well as Minister of Culture and of Education during King Norodom Sihanouk's reign.
The designer of landmark monuments and building sucg as Phnom Penh Olympic Stadium, Chaktomuk Conference Hall, the Royal University, the Institute of Foreign Languages or Independence Monument, Vann Molyvann also reflected on urbanism and urban development.
Developing an interest in Angkor and Angkorean civilization since his youth, he studied architecture in Paris, coming back to Cambodia in order to develop post-colonial architecture, educational programs and renewed efforts in the preservation of Angkor that led to its inscription to UNESCO World Heritage list.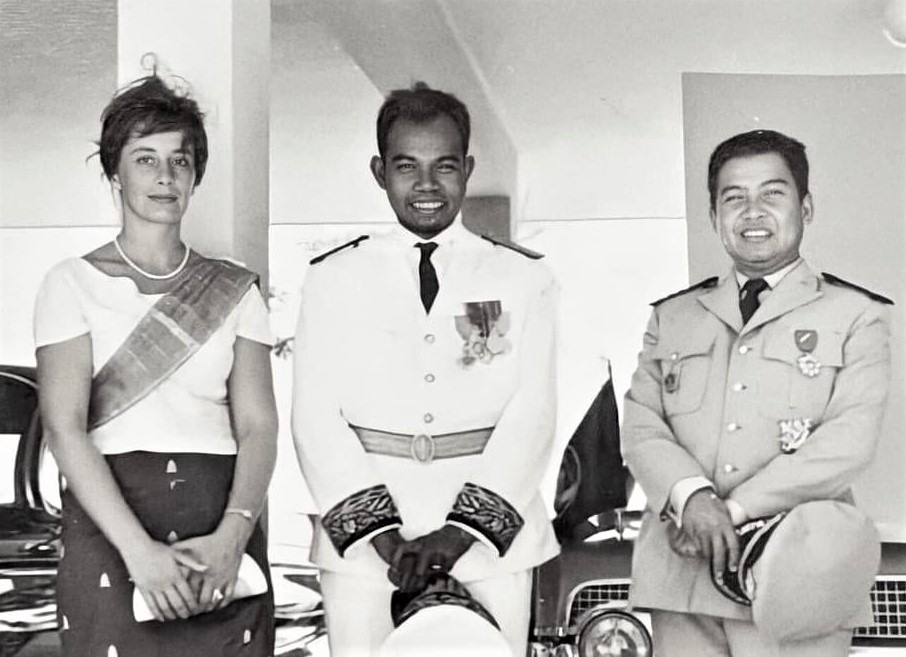 With second wife Trudy Amberg-Vann and HM King Sihanouk (collection Royal Cambodian Monarchy)Since 2009,
The Vann Molyvann Project
works in raising awareness of the scope of Vann Molyvann's legacy.
Listed works