William J. Gedney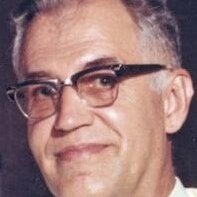 William J. Gedney (4 Apr 1915, Orchards, WA - 14 Nov 1999, Ann Arbor, MI, USA) was a linguist specialized in Southeast Asian languages, studying and documenting Thai and twenty-two more idioms.
in 1947, he moved to Thailand and worked with some of the most important scholars in Thai literature and linguistics. In 1953, he married Choy Manachip, a native of Ayuthhaya, one of the Thai native speakers consulted for the grammars written by Richard B. Noss.
In 1975, he donated the vast (14,000 volumes) collection of Thai books he had gathered to the University of Michigan, USA.
Listed works