Les "marches" d'Angkor | Guide archéologique du Cambodge | Archaeological Guide of Cambodia T. VI
by Jean-Baptiste "JB" Chevance & Olivier Cunin
Type: Hardback
Publisher: JSRC Printing House, Phnom Penh
Published: 2020
Pages: 842
ISBN: 9789995055547
Language : French
Angkor Database Physical Library Catalogue ID:
ARC44
With many lesser-known and even so far unpublished sites, the author draws a vast spatial and chronological map of Angkor "periphery", showing with a thorough analysis of past and present archeological finds how temples, canals and palaces became interconnected through the centuries.
Drawing from the works of pioneers such as Lunet de Lajonquiere, Aymonier, Moura, and later on Marchal, Finot, Parmentier, this monumental sum intends to put in evidence
the ever-changing "building strategies"deployed by successive dynasties;
the emergence of geographical poles around most significant temples, for instance Banteay Srei and the network connecting to Kulen Mountain;
the paradox of an "Empire" with little concern for military constructions, profoundly religious and even theocratic, while never attempting to spread faith through invasions or coercicion.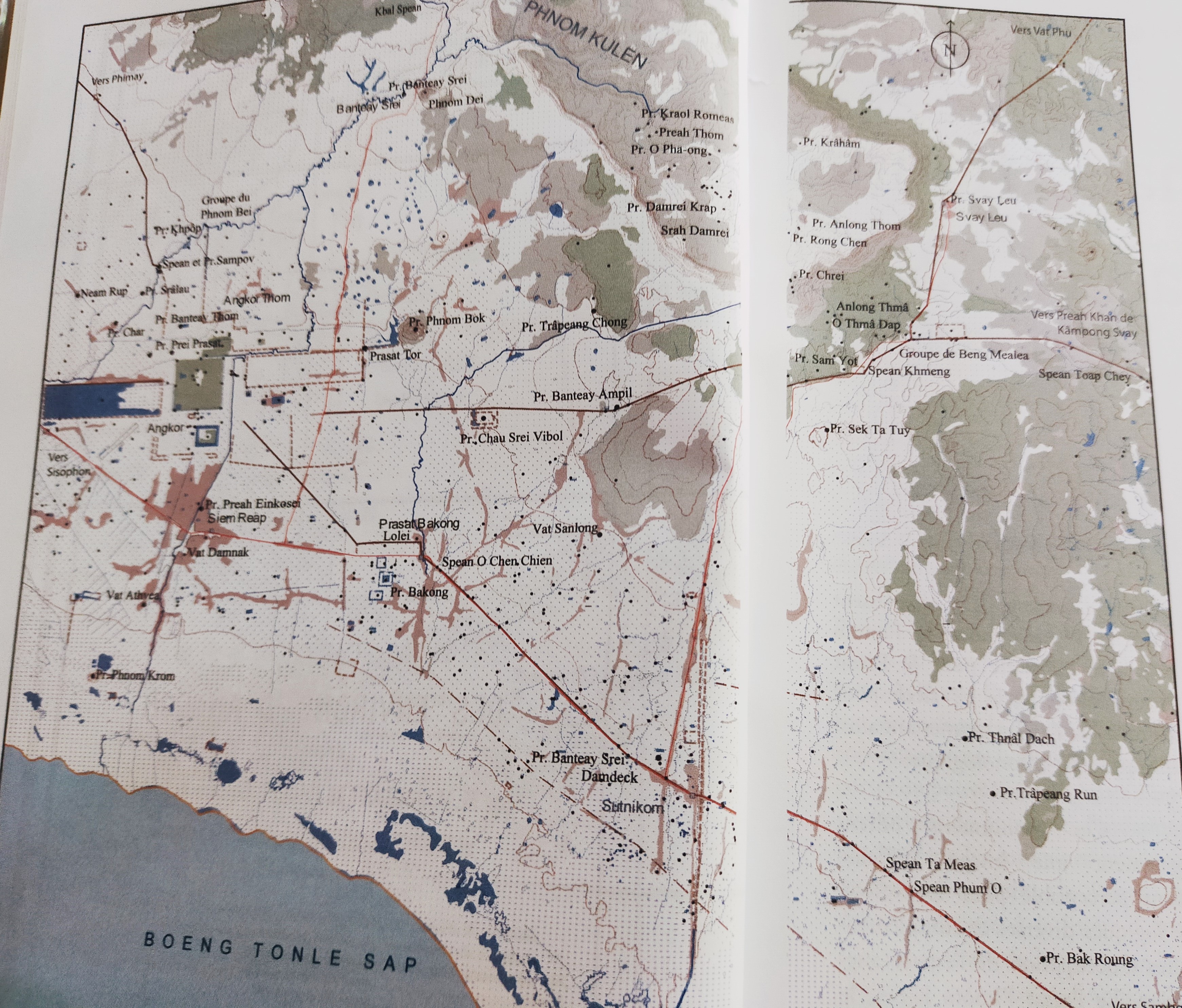 Tags: archaeology, Angkor Wat, architectural styles, Khmer dynasties, architecture, Kulen Mountain, Phnom Kulen, Tonle Sap Lake, irrigation, hydraulic systems
Jean-Baptiste "JB" Chevance
After graduating from École du Louvre in 1997, and obtaining a PhD in Khmer Archeology in 2011 at Sorbonne-Paris III University, Jean-Baptiste Chevance has focused his research on the Phnom Kulen Mountain, 25 miles north-east from Angkor proper.
Prospecting the mountainous area right after the demise of the Khmer Rouge guerilla, the archeologist has worked with EFEO, INRAP and Apsara Authority, lauching in 2007 the Archaeology and Development Foundation (ADF), devoted to the preservation of the Phnom Kulen site. 
Olivier Cunin
An independent researcher who worked extensively in Banteay Srei, the Bayon, Banteay Chhmar and Ta Prohm, Olivier Cunin is an architect-archeologist who has been promoting the technique of 3D reconstruction.
With a PhD in architecture, Architect DPLG, Olivier Cunin has worked with several research projects developed by CNRS, EHESS, ENSA Nancy and CASE.
"To understand a temple, we first need to know its original design, and digital reconstruction is a very useful tool. It's not always possible to restore every temple physically but even if we could only construct it virtually, it would be a huge help in our understanding of the Khmer monuments," stated Cunin during a symposium in Mumbai (India) in April 2019.