Sangitaratnakara of S'arngadeva सङ्गीतरत्नाकर ('Ocean of Music and Dance')
by P.S. Subrahmanya Sastri
One of the oldest and longest Indian (Carnatic and Hindustani) treatise on music and dance, in Sanskrit, with two commentaries.
Type: e-book
Publisher: Adyar Library Series n 30. Vol I (Adhyaya 1)| Adyar, Madras (Chennai since 1995), India | Completed by C. Kunhan Raja, with Introduction in English.
Edition: Digitized in 2011
Published: April 1943
Author: P.S. Subrahmanya Sastri
Pages: 447
ISBN: 0-8356-7330-8
Language : Sanskrit
ADB Library Catalog ID: e-INDMUS33
Written in the 13th century by S'arngadeva, a sage born in a family of Bhaskaras from Kashmere who migrated to the South and patronized by King Singhana, a sovereign of the Yadava dynasty, who ruled in Deogiri (modern Doulatabad) from 1210 to 1247 CE, this vast treatise on music and dance reflects the transition from ancient to medieval and pre-modern forms of these arts in the Indian subcontinent.
Two commentaries, Kalanidhi by Kallinatha and Sudhakarah by Simhabupala were added to this first volume containing five of the eight treatises written by S'arngadeva. As the scholar presenting this edition remarks in his introduction, "in India, music did not develop as a secular entertainment; music in India is a fundamental phase of religion ; rather music has become a religion itself, with a philosophy attached to it. The musical notes are the physical manifestations of the Highest Quality termed Nada-Brahman. Music is not a mere accompaniment in religious worship; it is religious worship itself, likes Vagas and Temple worship. In India there has never been an antithesis between aesthetics and morality; there has never been developed an aesthetic doctrine which was not acceptable to the most orthodox follower of religion. Thus the Sangitaratnakara and other works on music undertaken for publication by the Adyar Library are presentations of orthodox phases of Hindu religion and of Indian civilization as much as the commentaries on the Vedas and works on religion and philosophy."
Tags: sanskrit, Indian music, Indian dance, dance, music, Carnatic, Hindustani, Sanskrit studies, reference books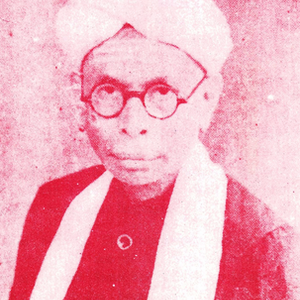 P.S. Subrahmanya Sastri
Pandit S. Subrahmanya Sastri (29 July 1890, Tiruchirappalli, British India – 20 May 1978, Tiruvaiyaru, Tamil Nadu, India) was a Sanskrit and Tamil language scholar, and a specialist in Tamil literature who was the first to translate Tolkāppiyam into English.
Studying with Sanskritists, grammarians and philologists in Madras (now Chennai) and Benares, he became a respected professor and researcher in comparative philology of Indo Aryan languages, focusing on Tamil.