The Apsaras of Angkor / ទេពអប្សរនៃអង្គរ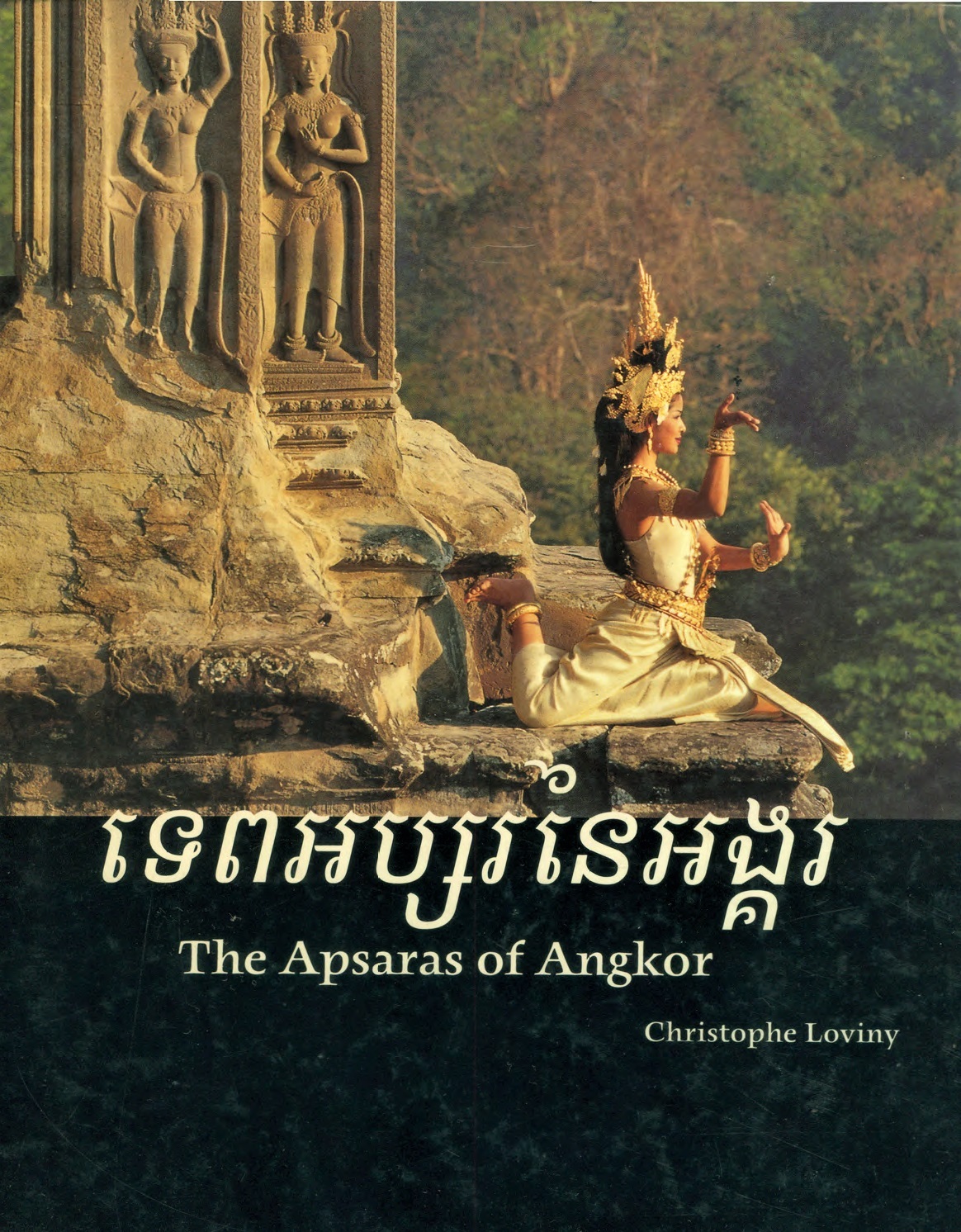 by Christophe Loviny
Languages : English, Khmer
November 18th, 2020 - 191 pages - Hardback
Angkor Database
ISBN: ISO sRGB IEC61966-2.1
This richly illustrated tribute to the Angkorian Apsaras past and present considers the sacred, mystical and cultural aspects of Khmer classical dance, its teaching and its ancestral traditions.
រូបភាពនេះបានបង្ហាញពីការគោរពយ៉ាងសំបូរបែបចំពោះអប្សរានៃអង្គរ នាសម័យបុរាណនិងបច្ចុប្បន្នដោយពិចារណាមើលលើទិដ្ឋភាព ពិសិដ្ឋអាថ៌កំបាំង និងវប្បធម៌នៃរបាំបុរាណខ្មែរ រួមទាំងការបង្រៀននិងប្រពៃណីដូនតា។
Initially published in 2003 by Sipar/Jazz Editions in Phnom Penh, the Khmer and English version went out-of-print. With the approval of the author-editor, Christophe Loviny, Angkor Database is now making available a digital version.

សៀវភៅនេះបោះពុម្ពផ្សាយដំបូងនៅឆ្នាំ ២០០៣ ដោយ Sipar/Jazz Editions នៅភ្នំពេញ។ កំណែជាភាសាខ្មែរនិងអង់គ្លេសលែងបោះពុម្ពហើយ។ ដោយមានការយល់ព្រមពីអ្នកនិពន្ធ Christophe Loviny, ឥឡូវនេះ Angkor Database កំពុងតែបង្កើតសៀវភៅនេះឱ្យមាននៅលើឌីជីថល។
On the first anniversary of the passing of H.R.H. Princess Norodom Buppha Devi (8 January 1943 – 18 November 2019), reading the Princess' foreword to this stunning volume reminds us how the ancestral art form of 'Apsara Dance' has been kept alive in Cambodia.
នៅខួបគម្រប់នៃការចែកឋាន ១ឆ្នាំរបស់សម្តេចព្រះរាជបុត្រីព្រះរាម នរោត្ដម បុប្ផាទេវី (៨ មករា ១៩៤៣ - ១៨ ខែវិច្ឆិកាឆ្នាំ ២០១៩) ការអានបុព្វកថារបស់ម្ចាស់ក្សត្រីជាមួយនឹងសំលេងដ៏អស្ចារ្យនេះបានរំលឹកយើងអំពីរបៀបរក្សាទុកក៏ដូចជាការថែទាំទម្រង់សិល្បៈដូនតានៃរបាំអប្សរាឱ្យមានជីវិតនៅកម្ពុជា។
Credits: Christophe Loviny (Editor/Contributor), Princess Norodom Buppha Devi (Preface). Texts by Suppya Bru-Nut, Charles Meyer, Pierre-Richard Féray, Eileen Blumenthal, Toni Shapiro-Phim. Translations: Khieu Kanharith, Sun Heng Meng Chheang.
The digital, on-demand version is available by email order. 4 USD (all proceeds will go the author).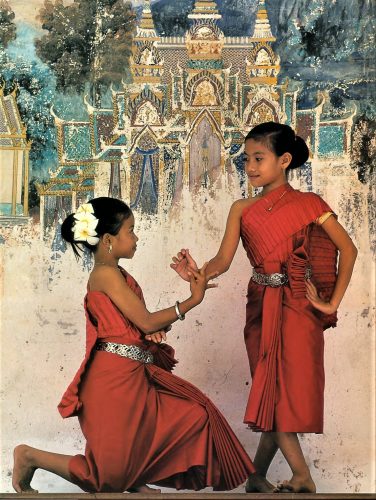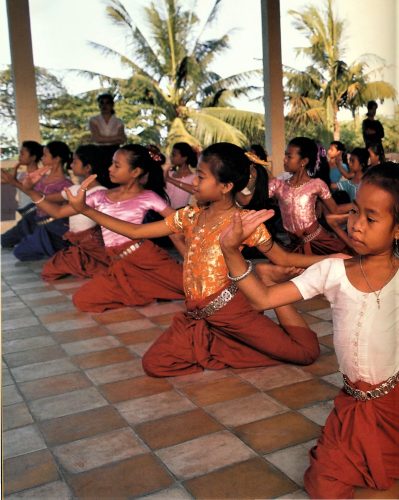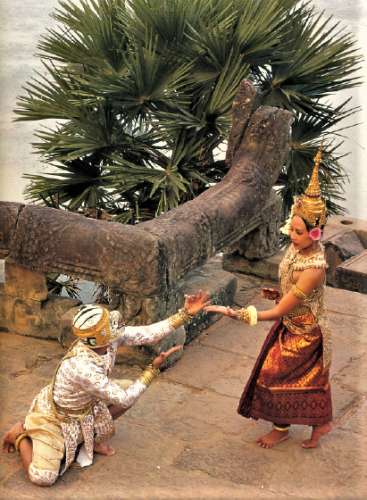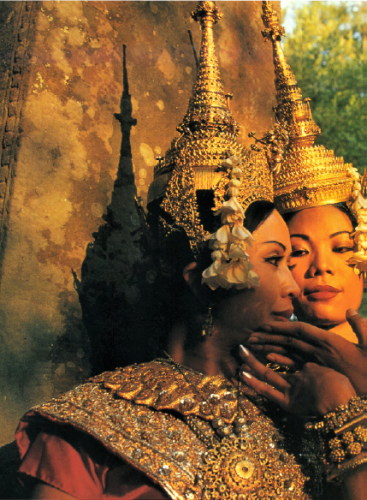 (all photos by Christophe Loviny)

A tribute to Princess Buppha Devi by the students and teachers of Sacred Dancers of Angkor, Banteay Srei, 18 Nov. 2020.
About the Author
Christophe Loviny
Christophe Loviny (1960) is a French writer and photographer who co-founded the Angkor Photo Festival in 2005, and then the Yangon Photo Festival in 2008. Under his direction, the YPF has become one of the most popular photo events in South-east Asia.
A jury member of the Tokyo International Foto Awards (TIFA), he is also the director of PhotoDoc, a training and research center on visual language founded in Myanmar. He has authored or co-authored photobiographies of Aung San Suu Kyi and Che Guevara.
Christophe Loviny has extensively worked in Cambodia, in particular on the Khmer classical dance art form.