Angkor: Lessons for the Modern World
by Alexandra Cousteau
The dependency of Angkor to water management, explored and commented before Lidar research taught us more about the ancient irrigation and reserve system.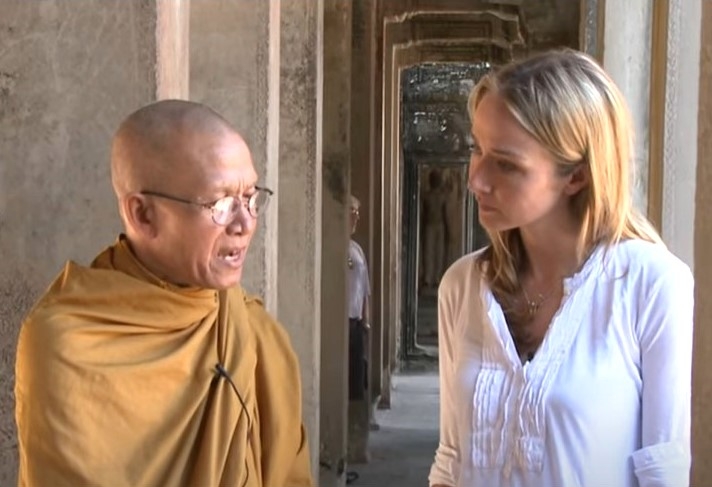 Published: 2009
Author: Alexandra Cousteau
Language : English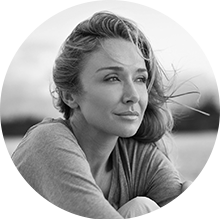 Alexandra Cousteau
Alexandra Marguerite Clémentine Cousteau (21 March 1976, Los Angeles County, USA) is a filmmaker, sustainability public speaker and environmental activist who explored the Angkor region in 2008-2009.
Continuing the work of her grandfather Jacques-Yves Cousteau and father Philippe Cousteau, Alexandra Cousteau advocates the importance of conservation, restoration and sustainable management of ocean and water resources for a healthy planet and productive societies.
In 2019, she co-founded and became the president of Oceans2050, an ambitious project aiming at restoring ocean abundance by the year 2050.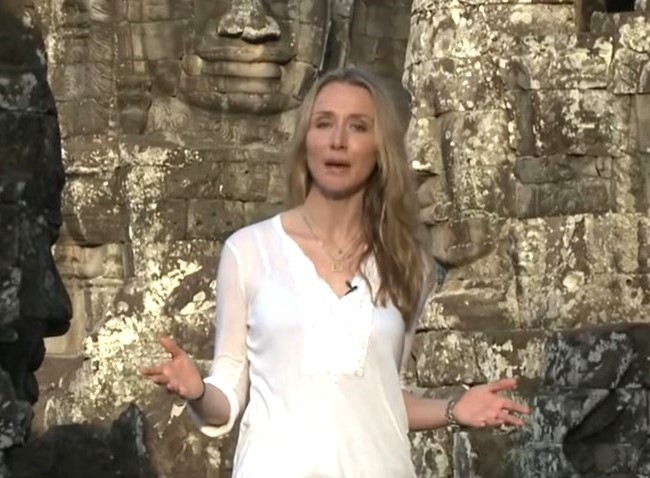 Photo: screenshot from Angkor: Lessons for the Modern World.