Asia's Monarchies: In the Shadows of Angkor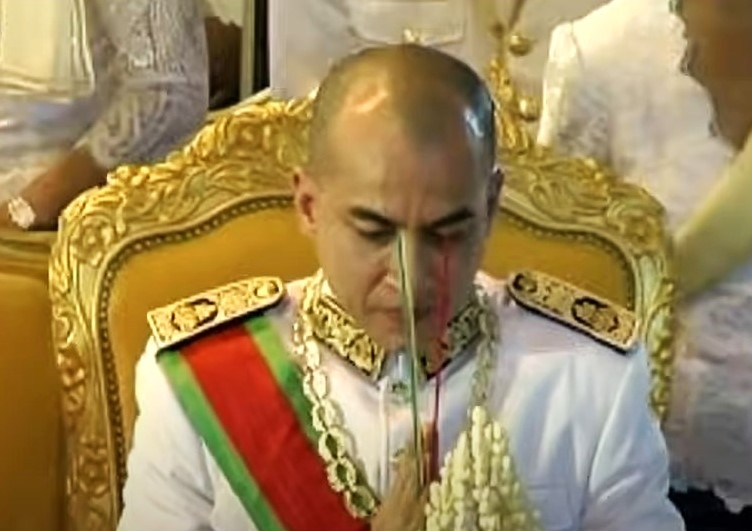 Published: 2010
Languages : English, Khmer
With the header 'The Curious History of Cambodia's Beloved Kings', the Real Royalty Channel (part of HistoryHit Network) presents this 2021 documentary as follows: 'King Sihanouk retired in 2004, giving way to his son, Sihamoni - a ballet dancer. Unlike many monarchies, Cambodia's is not hereditary - rather the next king or queen mother is chosen by the National Assembly [ADB: Wrong. The choice belongs to a 9-member Council ] from a pool of eligible candidates. When Sihamoni was chosen, what sort of monarch were they hoping to crown? From Elizabeth II to Cleopatra, Real Royalty peels back the curtain to give a glimpse into the lives of some of the most influential families in the world, with new full length documentaries posted every week covering the monarchies of today and all throughout history.'
With comments by historian Michel Tranet, MP Son Chay, ANU history professor Bruce Lockhart, historian Sombo Manara, constitutionalist Son Soubert, conservationist Keo Kinal, HRH Prince Norodom Sirivudh, ubiquitous politician Sam Rainsy, journalist Khieu Kola, activist Youk Chhang the documentary traces back the history of Cambodian monarchs to Angkor and shows the evolution from the "devaraja" (god-king) cosmological concept to a constitutional monarchy.

About King Norodom Sihanouk, the film, likewise so many Western popularization documentaries, is unservingly harsh, describing the King Father in the late 1960s as "increasingly vain...and bizarrely more and more interested in movie directing". The claim made by Sam Rainsy that "Cambodia then was increasingly supportive of North Vietnam, and so the Americans had to do something, they had to overthrow King Sihanouk", goes unchallenged in the narration. At this stage, the film loses its focus, shifting to a description of the Khmer Rouge years.
Written and directed by Joshua Whitehead, Off the Fence Production.
Photo: HM King Norodom Sihamoni's enthronement, 14 Oct. 2004.
Tags: Cambodian monarchy, King Norodom Sihanouk Centennial Anniversary, Cambodian kings and queens