Crépuscule | Twilight
by Sihanouk Norodom
A lyrical invocation to the ancient history of Cambodia, intertwined with a love story set in Angkor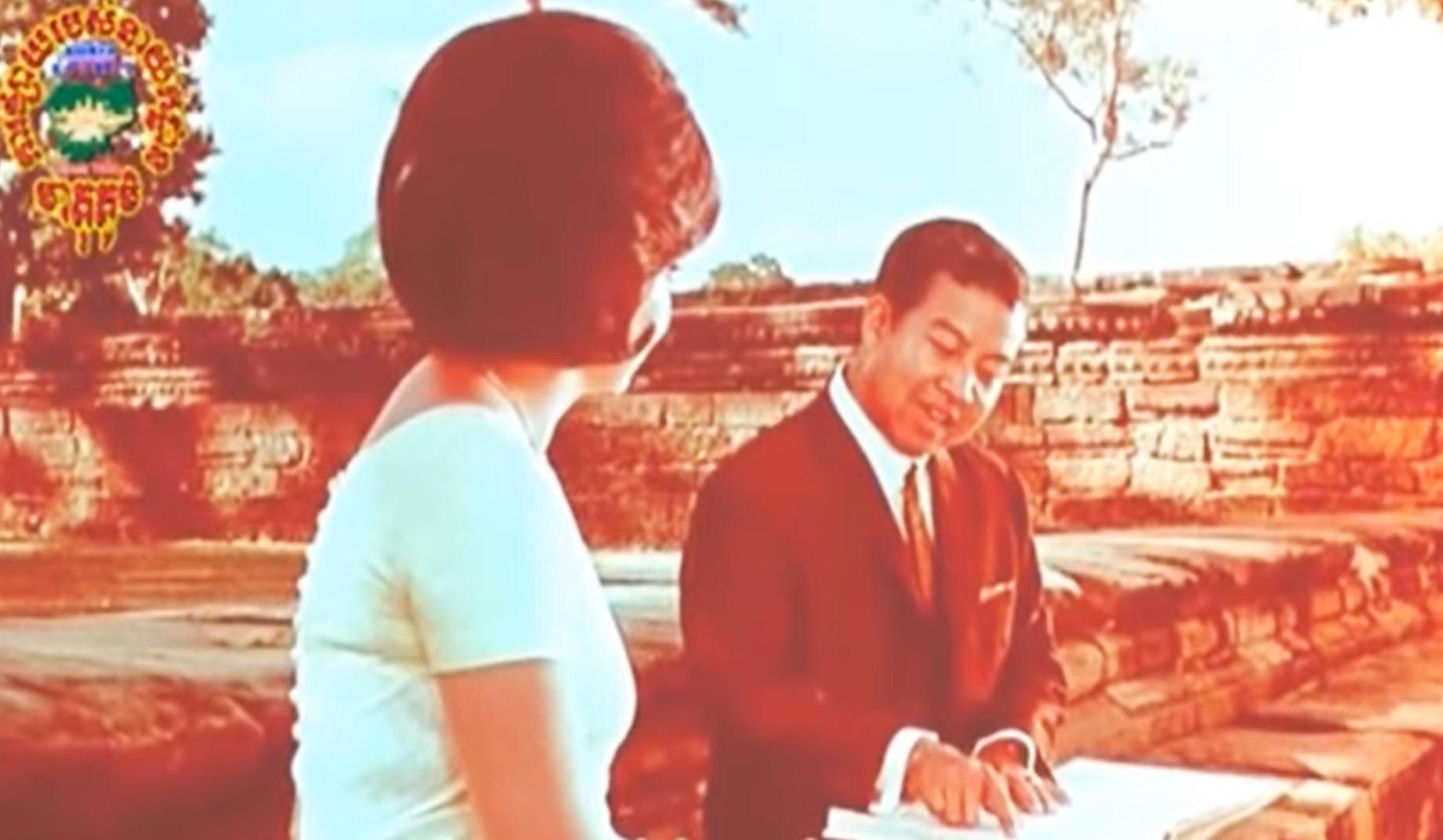 Published: 1969
Author: Sihanouk Norodom
Languages : French, Khmer
In 1967-1969, while the King Father was working on this feature movie, clouds were piling up on Cambodia's horizons. Crépuscule (សន្ធិប្រកាស, Twilight) reflects the sovereign's melancholic, and indeed crepuscular worries regarding the future of his nation as an independent, non-aligned country.
Inspired by Bernard-Philippe Groslier's book Angkor, of which several parts are read aloud by the main character, the plot is a triangular love story set among the ancient Khmer ruins. An Indian heroin, Maharani Maya (played by Sihanouk's wife, Princesse Monique, the future Queen Mother of Cambodia) falls in love with a Cambodian prince, Adit, played by the King himself, who corresponds to her in his feelings while keeping a love interest for the young Sopheap, played by famous Cambodian singer Dy Saveth.
Indian influences, Cambodian national identity, sentimental complexity, and the gnawing anguish at an uncertain future: this is one of the most elegiac movies in the dozens the King directed during the 1950s and 1960s.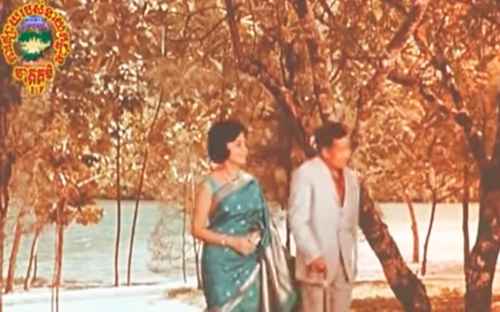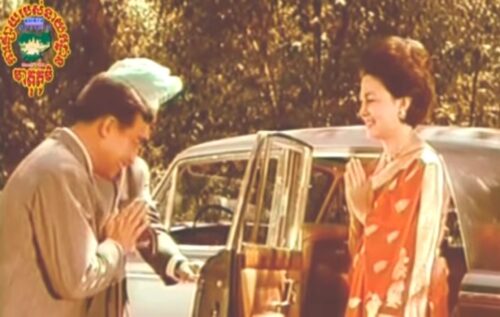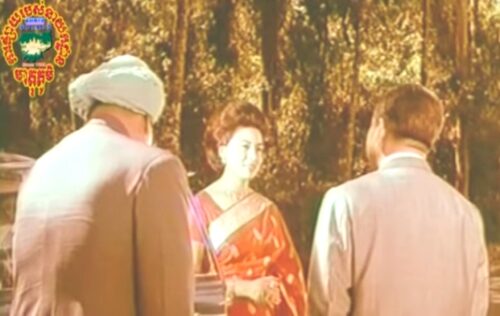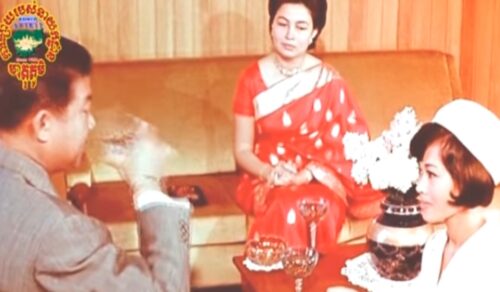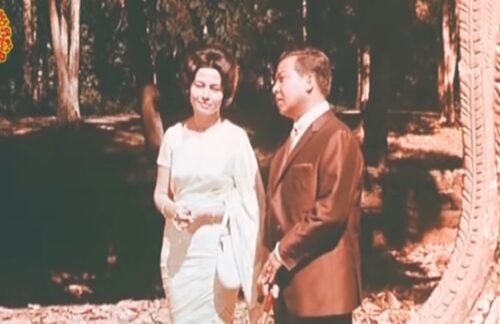 (screen captures)
Tags: feature movies, King Norodom Sihanouk, Queen Monineath, Modern Cambodia, Khmer history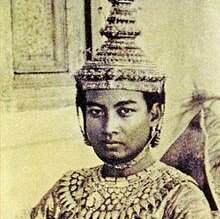 Sihanouk Norodom
HM Norodom Sihanouk នរោត្តម សីហនុ (31 October 1922, Phnom Penh, Cambodia – 15 October 2012, Beijing, China) was the King of Cambodia from 1941 to 1955 and from 1993 to 2004. Affectionately known to the Cambodian people as Samdech Euv (សម្តេចឪ, Father Prince), he masterminded the independence from the French colonial rule in 1953, inspired the creative Golden Age of the young country and was instrumental to national reconciliation after the US-crafted coup d'etat by General Lon Nol, the Khmer Rouge brutal rule and the Vietnamese intervention.
Married six times, he fathered fourteen children. His eldest son with Queen Norodom Monineath, King Norodom Sihamoni, ascended to the throne of Cambodia in 2004.
Cambodian photographer Kim Hak has devoted a book to the collective mourning surrounding King Sihanouk's passing away in 2012.