Un Islam Insolite | An Unusual Islam, the Bani Cham in modern Vietnam
by Agnès De Féo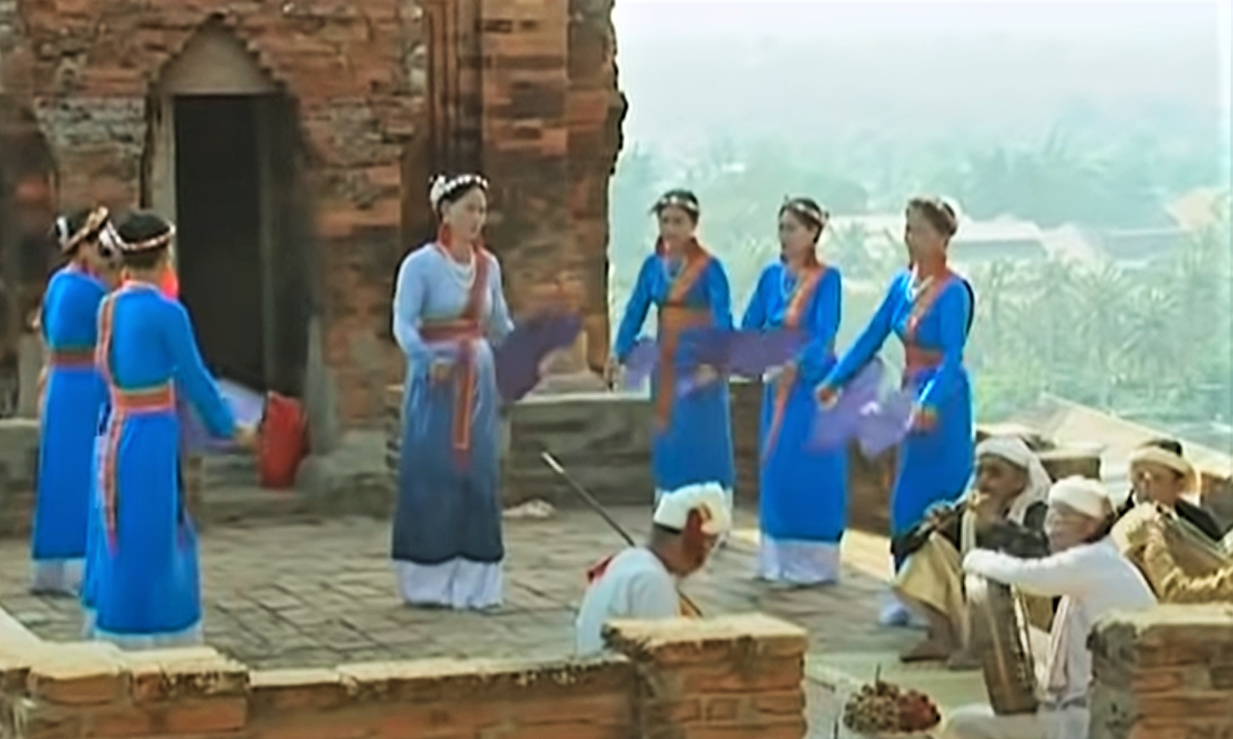 Published: 2006
Language : French
The Bani Cham (literally, 'members of the Cham community) culture reflect the continuity of ancient Cham traditions, including matriarcal social structure, worship of the ancestors and the ancient Champa kings, Brahmanist liturgy, while incorporating influences from modern Islam.
The author of the documentary gained access to several ceremonies that are usually kept among the community. She considers this particular form of Southeast Asian syncretism, the emergence of a more politicized Islam among the community, the differences with the important Cham community in Cambodia, often designated by the name Khmer Islam.
While Khmer people have reconnected with their Angkorean past, and the Vietnamese with a modern take on the history of early Da Viet kingdoms, the Bani Cham community is probably the sole instance of modern connection to the ancient Kingdom of Champa.
Main photo: Bani Cham traditional dance in a Champa historic site. Other video captures: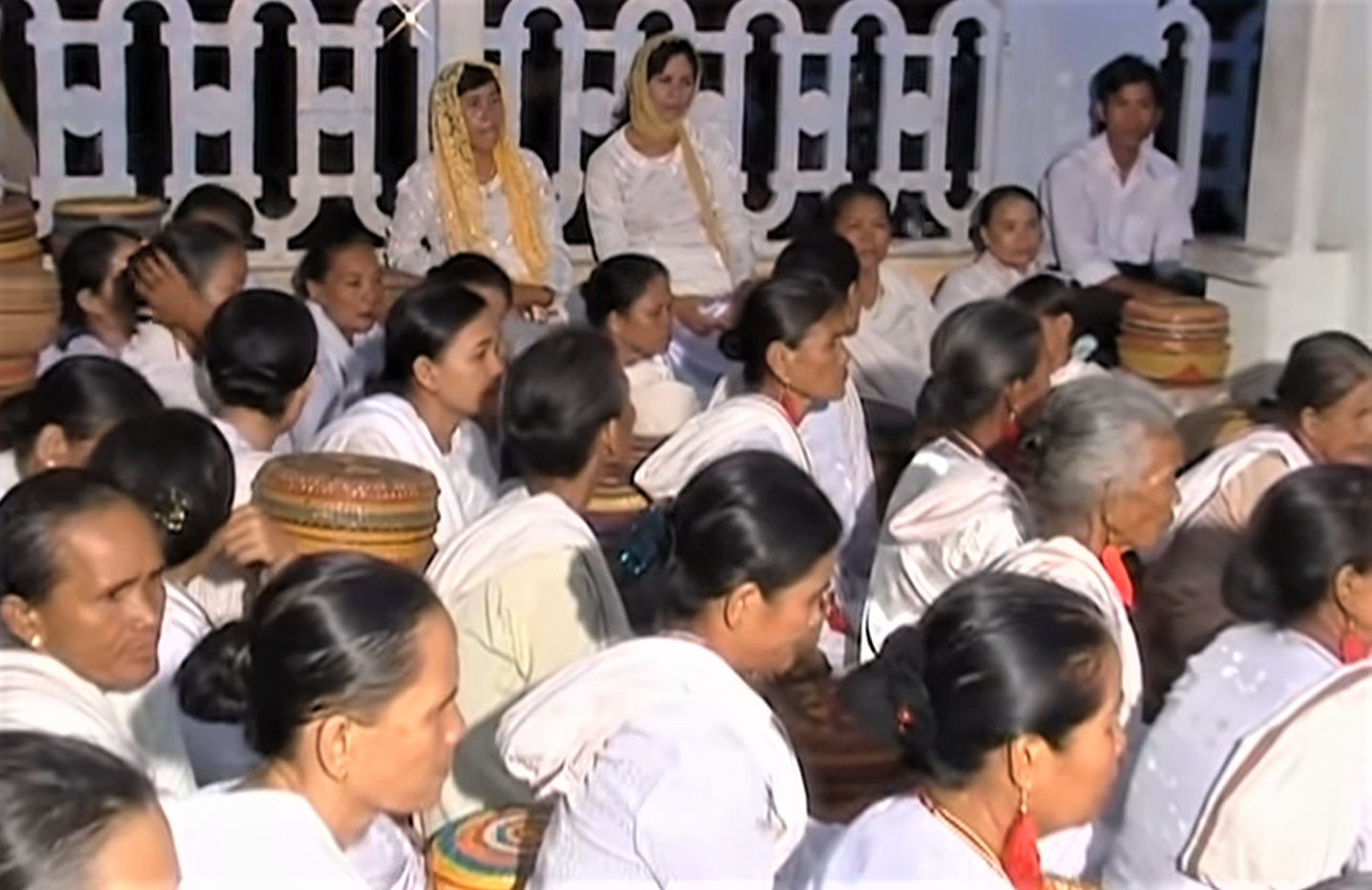 Women are the main attendants to a Ramadan ceremony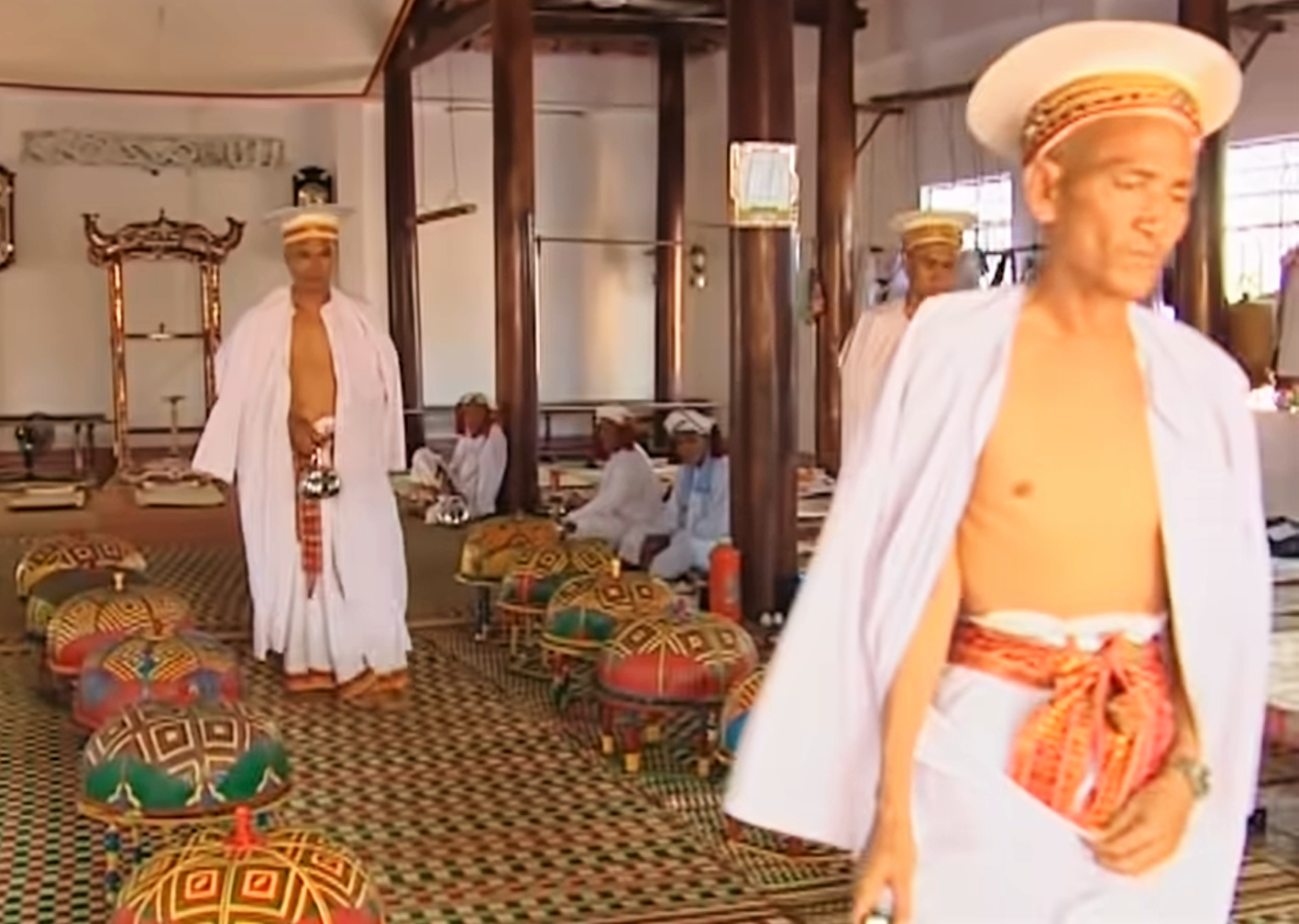 A Bani Cham temple-mosque in 2006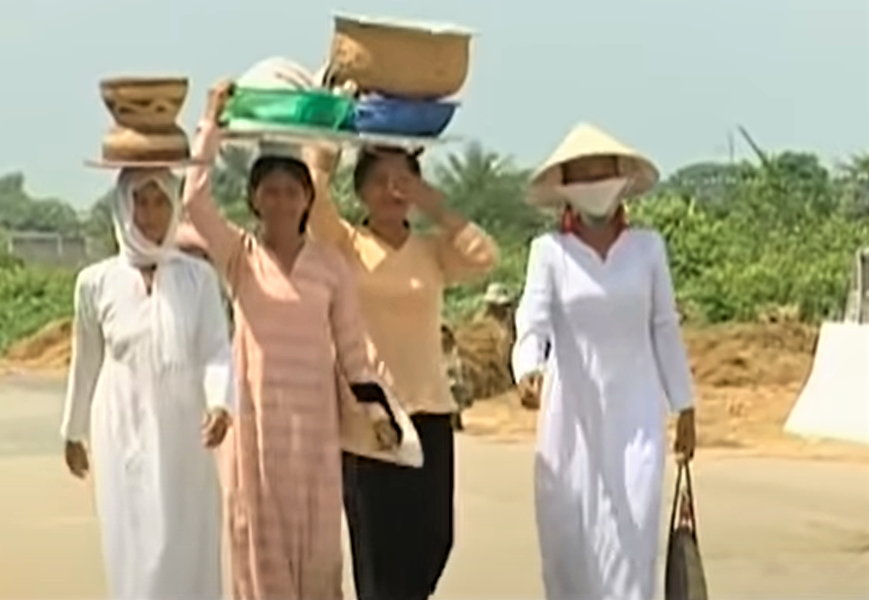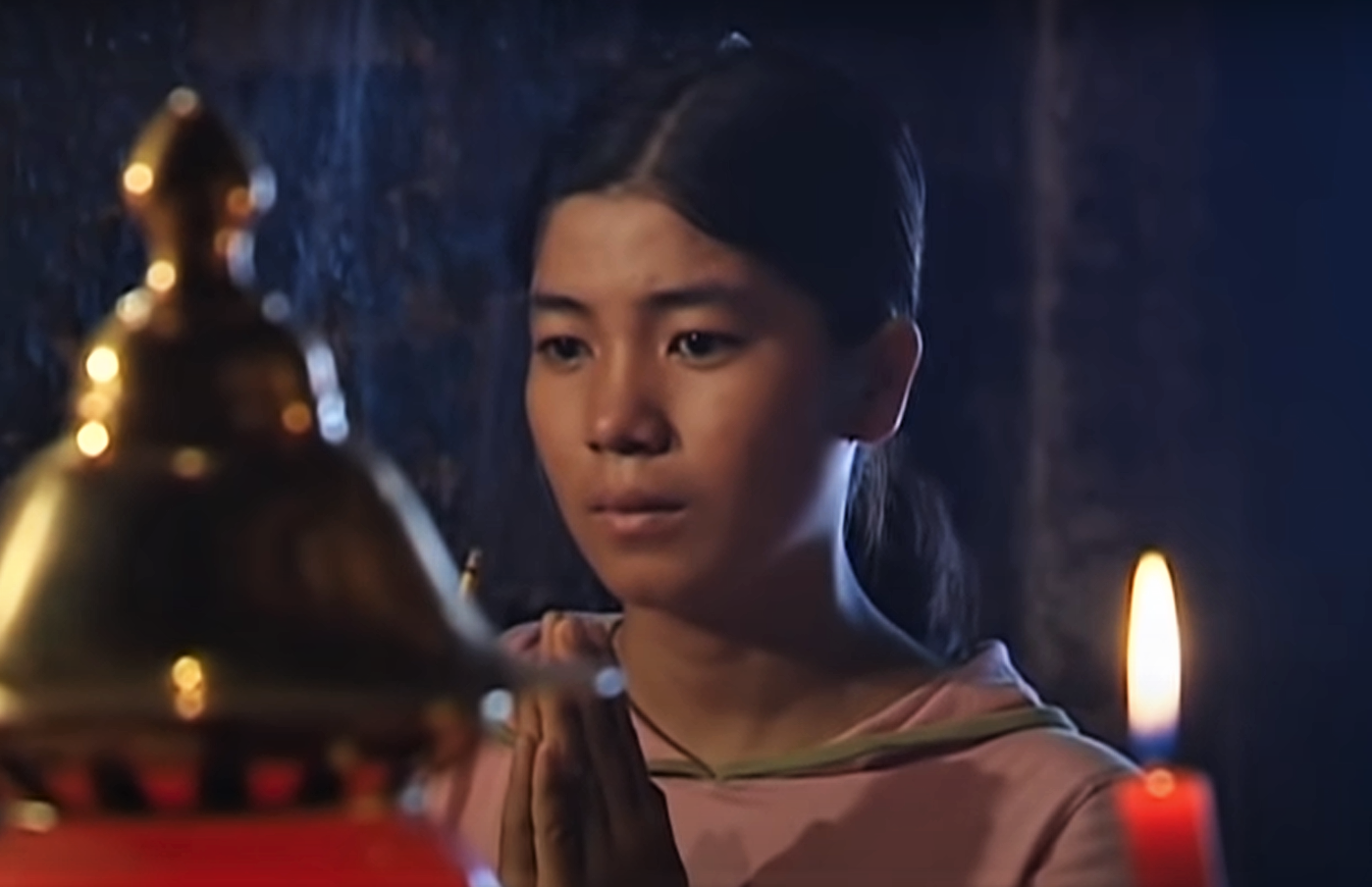 The remarkable social status of women in a Muslim society, according to the author
Tags: matriarchy, Cham civilization, Islam, Brahmanism, Cambodia, Vietnam, women, religious trends, syncretism, Champa
Agnès De Féo
Agnès de Féo is a French sociologist and documentary filmmaker, researcher with Aix-Marseille University (AMU) and EHESS (Paris), who has studied since 2008 the status of women in radical Islam trends such as the Salafist movement in France, the use of niqab (strict veiling).
She has researched the Muslim communities in Southeast Asia, in particular in the vicinity of the Vietnamese town of Châu Ò'c (An Giang province), near the Cambodian border, and the influence of Islam orthodox shafii movement and of the Tabligh shura in the region.