Water Management in Angkor: The Cases of North Baray and Neak Poan
by Peou Hang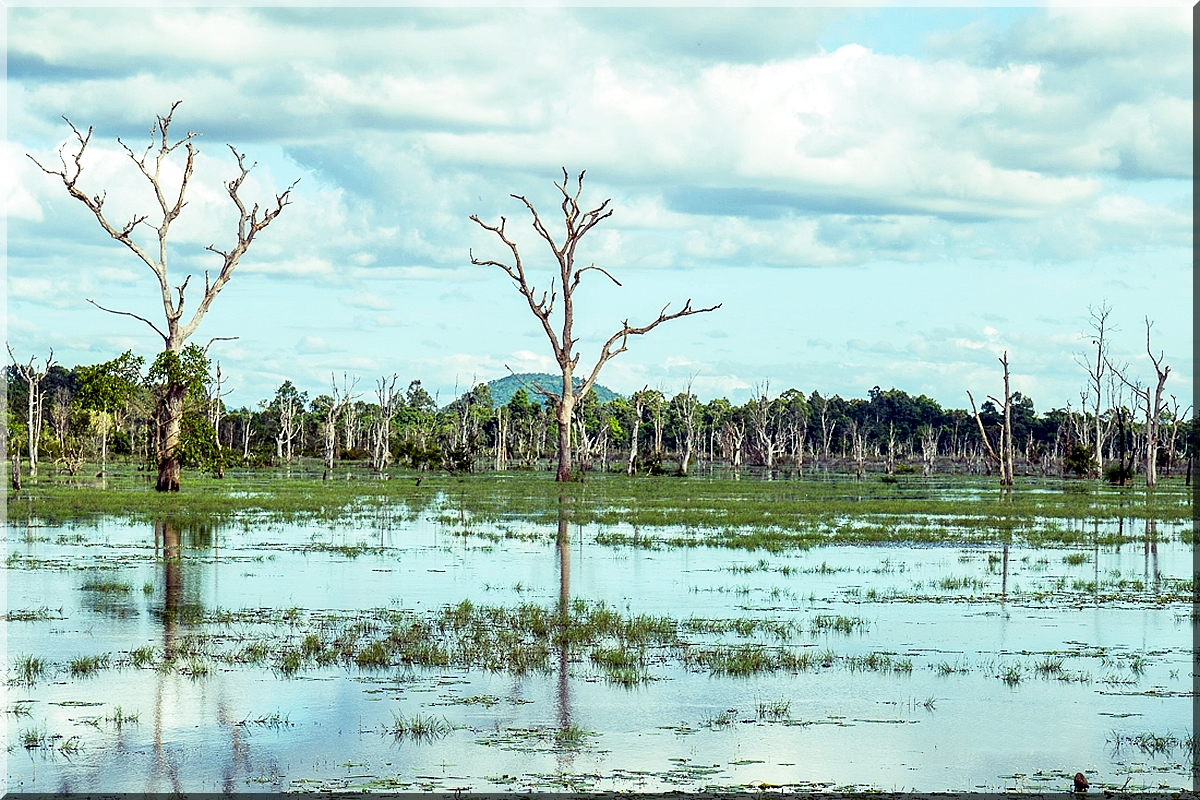 Published: 2014
Language : French
Dr. Hang Peou illustrates with the examples of the North Baray (Jayatataka) and of the five basins at Neak Poan (Neak Pean) temple how:
the restoration of ancient barays (reservoirs) can contribute to sustainable agricultural development in the area
the research on Angkorean water management reveals more and more a sophisticated system involving, in the case of Neak Poan, water filtration basins and related cultures of medicinal plants used at the Angkorean hospitals
mastering the variation of water level is crucial to the preservation of most of the structures and buildings erected in the area.
Part of the symposium "Deux décennies de coopération archéologique franco-cambodgienne à Angkor", in Memory Pascal Royere (1965-2014), under the high patronage of H.M. King Norodom Sihamoni of Cambodia | 9 May 2014 | Académie des Inscriptions et Belles-Lettres, Paris.

(videos by Didier Fassio)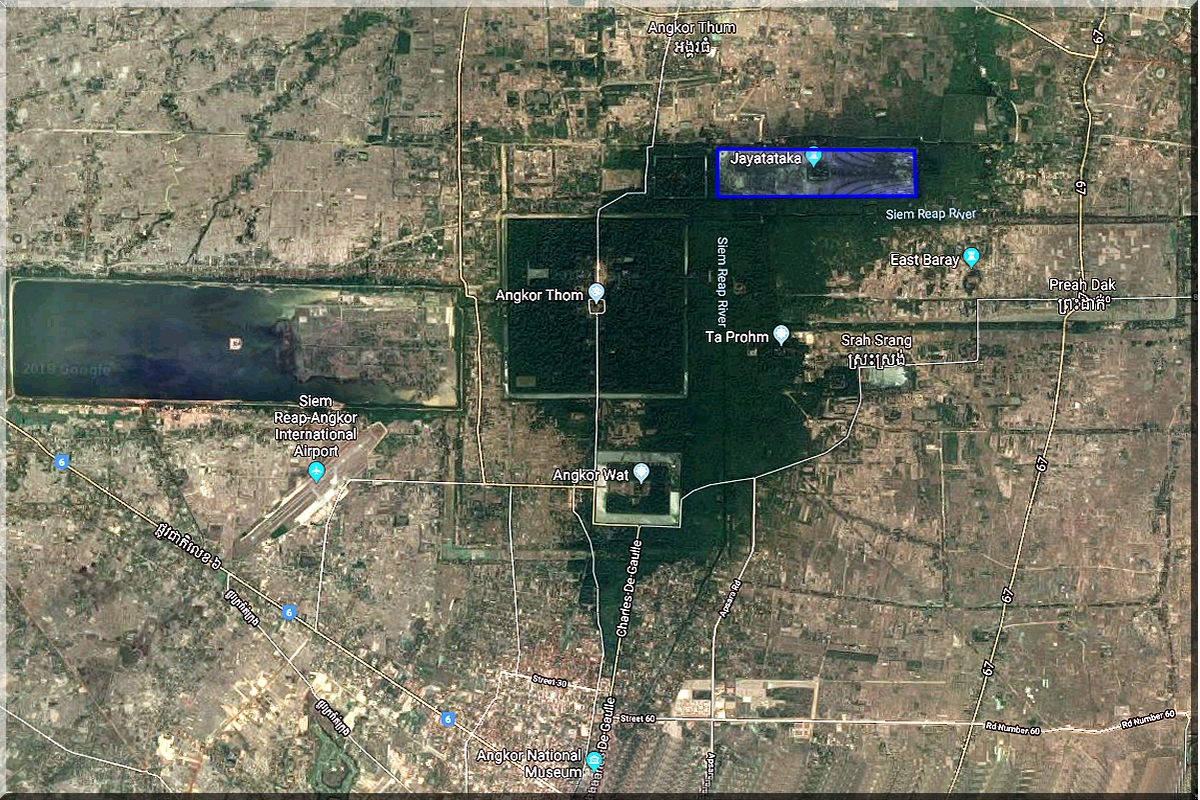 The North Baray, Jayatataka (photo Cambodia.Thajsko.com)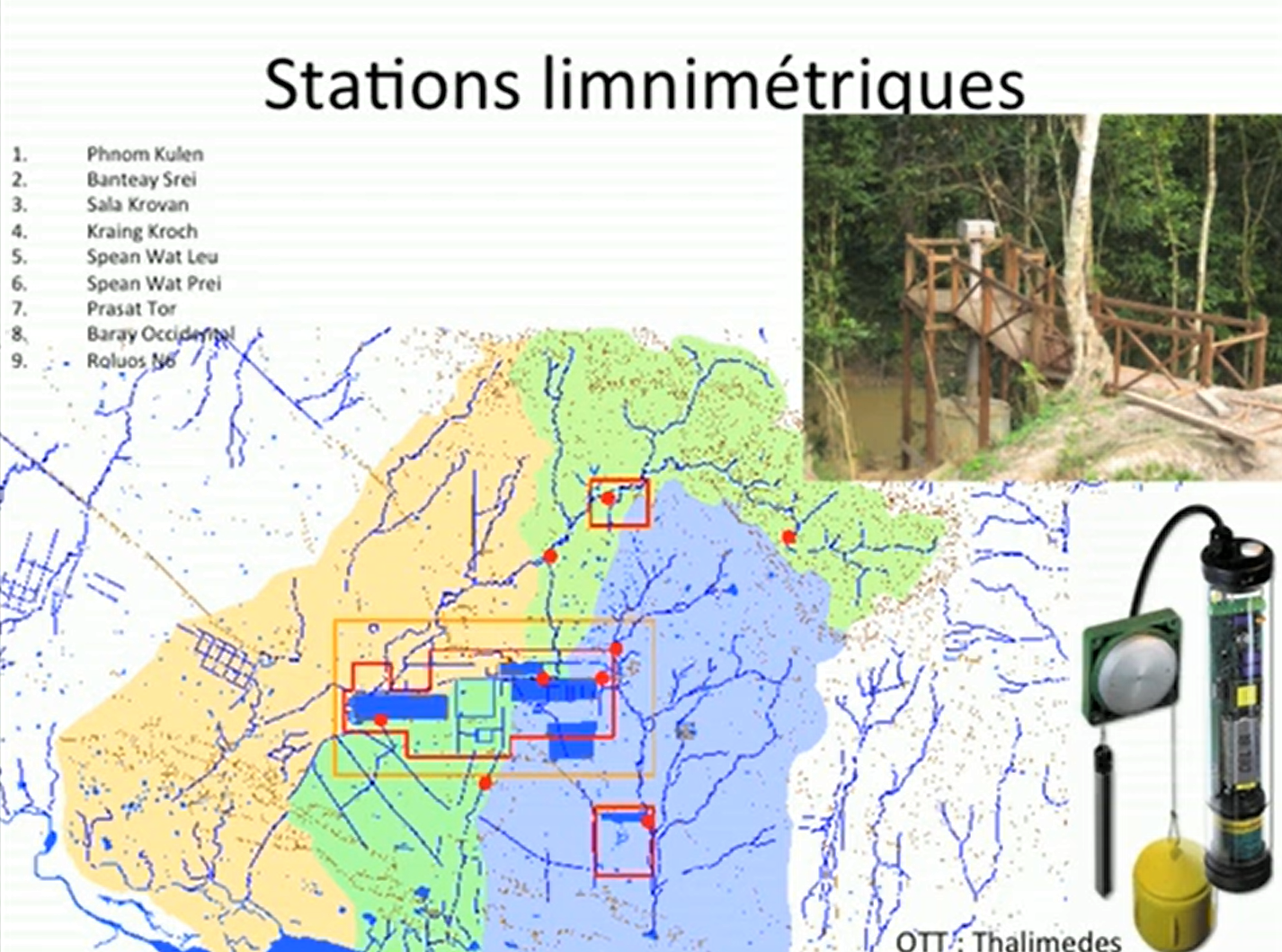 Limnology measurement stations around Angkor (from Hang Peou's presentation)
Tags: water management, irrigation, hydraulic systems, hydrology, ecosystem, environment preservation, hospitals, healthcare, medicinal plants
Peou Hang
Doctor in hydrology, HANG Peou is Deputy Director General of APSARA Authority. He has extensively studied the hydraulic system of Greater Angkor, its relation with the Tonle Sap and the ancestral irrigation system.
He leads APSARA Management Program: research on the natural resources and the environment of Angkor, management of the extensive hydraulic system network within the Angkor Park, and restoration of ancient Hydraulic features to assure stability of temples and the sustainable development.