Vajimukha - Prasat Neang Khmau
by Andy Brouwer
Entry #12 in Khmer Art Worlwide Collection
Published: October 26th, 2021
Author: Andy Brouwer
Height (cm): 162. Sandstone
10th century
Provenance: Prasat Neang Khmau, Takeo Province
Location: National Museum of Cambodia, Phnom Penh
Catalogue Number: NMC Inventory Ka.2577 (head), Ka.1656 (torso)
Status: On display
Photo credits: Andy Brouwer
One of the more unusual statues that grace the public collection of Phnom Penh's National Museum is the beautifully polished horse-headed deity known as Vajimukha, which was collected from its original home at Prasat Neang Khmau, a temple from the tenth century with two brick towers still standing in the grounds of a pagoda close to Phnom Chisor, in Takeo Province, 50kms south of the capital.

Vajimukha - which means horse (vaji) and face (mukha) - was brought back to the museum for display in 1923 by the chief curator George Groslier, along with a female statue, though both missing their heads, from Prasat Neang Khmau, or temple of the Dark Young Lady and named after a local legend about a beautiful princess. The female statue was thought to represent the princess but her head has never been found.
In 1995, during the reconstruction of the pagoda's main vihara, a sandstone horse head was discovered by the monks and entrusted to the Prime Minister His Excellency Hun Sen, who gifted it to the museum in 1996. Four years later, the head was found to be a perfect match to the male body recovered from the temple. However, without any attributing symbols, experts cannot be certain which of the two avatars – either Hayagriva or Kalkin - of the horse-headed version of the god Vishnu it represents, so it is named Vajimukha for ease of reference. You can see another Vajimukha statue at the museum, which is three hundred years older and was found in Kandal Stueng in Kandal Province.
Tags: Vajimukha, Prasat Neang Khmau, Khmer sculpture, museums, National Museum of Cambodia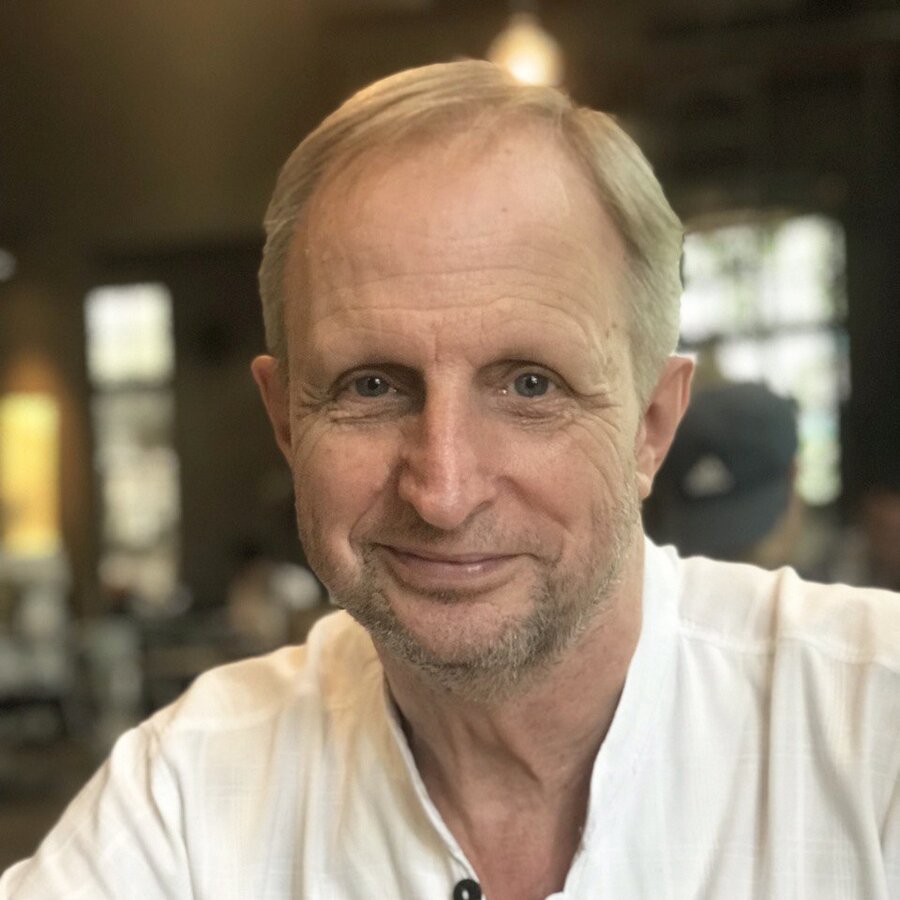 Andy Brouwer
Cheltenham-born and bred, Andy Brouwer (1959, UK) made his first trip to Cambodia in 1994, and that white-knuckle ride hooked him for life. He upped sticks to Phnom Penh in 2007 after more than thirty years in banking back in the UK to join Hanuman Films.
As well as having a serious obsession in temples, books -- he's the editor of the guidebook To Cambodia With Love --, and pretty much all things Khmer, he is a lifetime supporter of Leeds United and has an insatiable passion for the music of Steel Pulse and Ennio Morricone. His website relives his numerous visits to Cambodia, and more.
During his time living in Cambodia, he's been a producer and researcher for Hanuman Films, a product manager at Hanuman Travel, and the media officer with Phnom Penh Crown FC. Since 2020, he developed a personal research, Exploring Khmer Art Worldwide, published as an ongoing series on his Facebook page, that will be soon hosted on Angkor Database.