George Groslier
George Groslier (4 Feb. 1887, Phnom Penh-16 June 1945, Phnom Penh), the first child with French citizenship born in modern Cambodia, artist, novelist, historian, archaeologist, ethnologist, architect, photographer, founder and curator of the National Museum of Cambodia, was the ultimate "Cambodian scholar".
While organizing the School of Cambodian Arts (nowadays the Royal University of Fine Arts) in the 1920s, he has extensively portrayed and studied the country, its people and its traditions, in his writings, paintings and erudite communications. He founded the Phnom Penh Albert Sarraut Museum in 1919, later to become the Cambodia National Museum. Groslier's wife, Suzanne Poujade (1893-1970), was a niece of Albert Sarraut, former Governor-General of Indochina and then French Minister of the Colonies and future Prime Minister.
George Groslier died prisoner in a Japanese concentration camp when Japan -- although formerly an ally of Petain's French government -- occupied vast swaths of South East Asia. With Suzanne Poujade, he had three children, Nicole, Gilbert and Bernard-Philippe, the latter following his father's steps and becoming an eminent researcher in Cambodian archaelogy and history.
Four of his major books -- Cambodian Dancers, Ancient & Modern; In the Shadow of Angkor, Unknown Temples of Ancient Cambodia; Return to Clay, A Romance of Cambodia and Road of the Strong, A Romance of Cambodia -- have been translated into English and published by DatAsia Press.
Read here about the Rue Groslier (Groslier Street) in Phnom Penh (access to National Museum).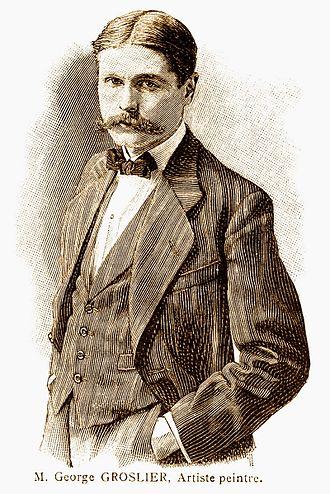 George Groslier portrayed in 1913 in the George Groslier portrayed in 1913 in the French journal Femina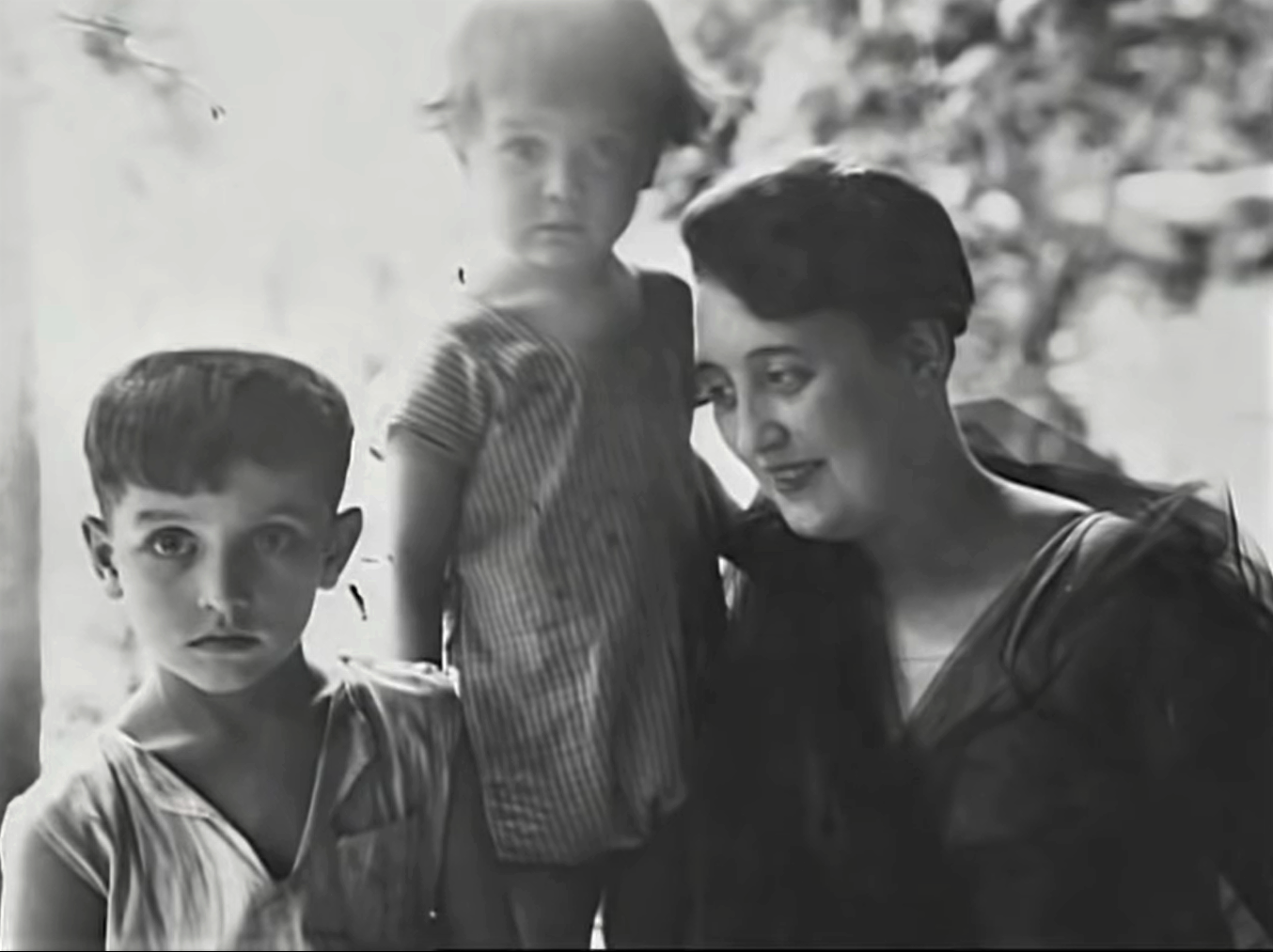 Suzanne Poujade and two of Groslier's three children in the 1920s (EFEO)
Listed works