Journal of Mekong Societies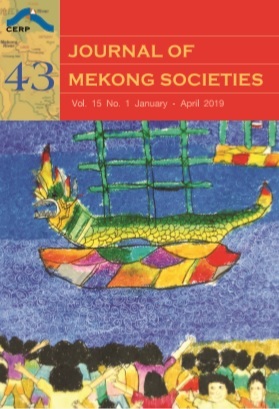 Published: 2005
The Journal of Mekong Societies (JMS) was established in 2005 by the Center for Research on Plurality in the Mekong Region (CERP), Khon Kaen University, as a Thai and English publication. Since 2015, the journal only publishes contributions in English.
A peer-reviewed academic journal focusing on the Mekong region in Southeast Asia, JMS focuses on on topics related to the Mekong River Basin countries, society, culture, history, ethnicity, religion, language, specifically on Cambodia, China, Laos, Myanmar, Thailand, and Vietnam.
A large part of the Journal archives are available online.
Tags: Mekong River, history, ethnography, Mainland Southeast Asia