"Aksoon Khoom": Khmer Heritage in Thai & Lao Manuscript Cultures
by Jana Igunma
The Khoom Script, in its diverse versions, among Thai and Lao manuscripts.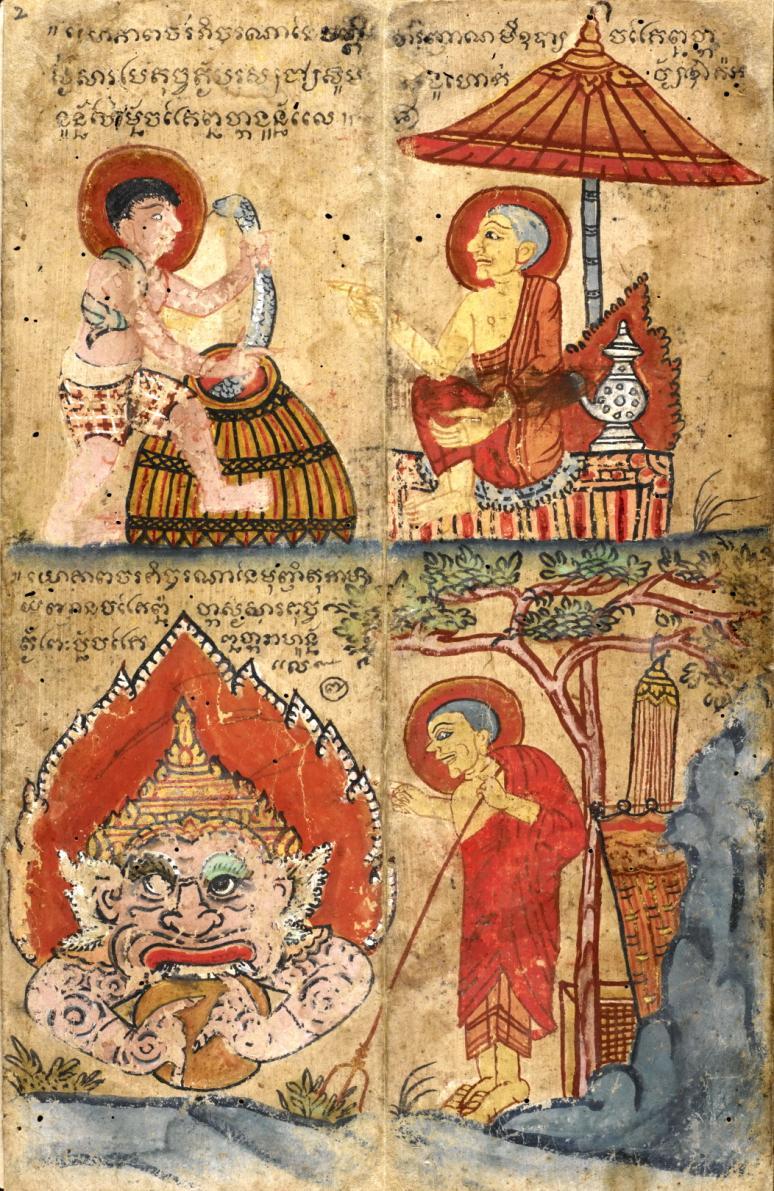 Publication: Tai Culture, Vol.23
Published: September 16th, 2015
Author: Jana Igunma
Pages: 8
Language : English
The Khmer Empire influence on neighboring societies can also be evaluated with the use of Khoom script in their scriptural cultures.
Initially used exclusively by Brahmins educated in a Khmer environment, the Khoom script, in its many versions, was a Sanskrit or Pali transcription of treaties or recommendations in the fields of religion, magical practice, sacred scriptures and medecine.
The author studies several Thai and Lao manuscripts, showing that "Aksoon Khoom" came to be used for transcriptions from these languages, which shows the influence of Khmer thinkers and spiritual masters throughout the geographical expansion of the Khmer Empire.
Tags: Thailand, Lao, Khoom script, manuscripts

Jana Igunma
Jana Igunma is Ginsburg Curator for Thai, Lao and Cambodian at the British Library, London, UK.
After graduating from Humboldt University Berlin with a MD in Southeast Asian History in 1996, she worked in various research and cataloguing projects in Germany, specializing in Thai, Lao, Cambodian and Shan manuscripts.
More recenty, Jana Igunma contributed to various exhibition projects at the British Library and the British Museum, London, and on behalf of SEACOM (Southeast Asia Communication Centre, Berlin) at various locations, including the University of Hamburg, URANIA e.V. Berlin, Walailak University, Nakhon Si Thammarat, the Wellcome Collection, London, the Museum Volkenkunde, Leiden.
A list of her publications is available online.