Diogo Do Couto, ADB Reference Document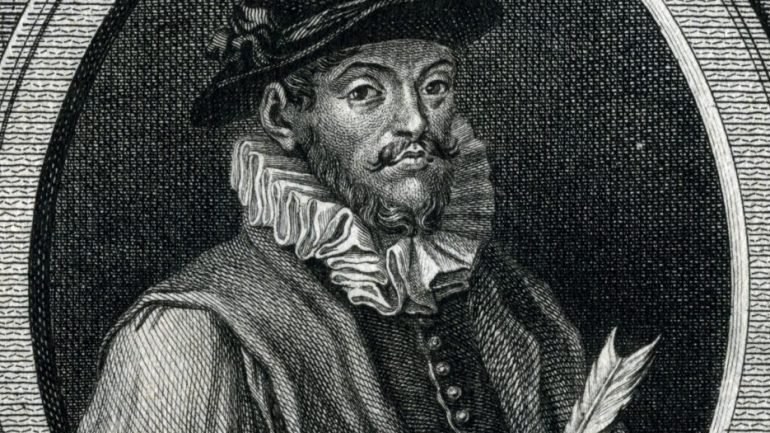 by Diogo Do Couto & Angkor Database
Publication: Angkor Database Reference Document #1
Languages : English, French, Portuguese
September 2019 - 22 pages
"Of the Great and Marvellous City Discovered in the Forests of the Kingdom of Camboja, its construction and its location"

The first description of Angkor by a European explorer (Year 1551)
Fraile Antonio da Madalena's relation in Diogo do Couto's Duodecima Decada da Asia
. Original and complete text in Portuguese
. English translation from the text established by Prof. C.R. Boxer (1948)
. French translation from C.R. Boxer's Portuguese version by Bernard-Philippe Groslier
Ref: B.P. Groslier, Angkor and Cambodia in the 16th Century, translated by Michael Smithies, Orchid Press, Bangkok, 2006; Angkor et le Cambodge au XVIeme siècle, Presses Universitaires de France, Paris, 1957
About the Authors
Diogo Do Couto
The son of Gaspar do Couto and Isabel Serrão Calvos, Diogo do Couto (Lisbon, 1542- Goa, 1616) studied Latin and Rhetoric at Saint Antão College, and philosophy at the convent at Benfica. In March 1559, he traveled to Portuguse India with the Armada of Pero Vaz de Sequeira, took part in the Surat campaign in 1560 and lived in Baroche in 1563, returning to Portugal in 1570.
A close friend of famous poet Luís de Camões and a biographer of Vasco da Gama, after marrying Luisa de Melo in Goa, Couto was invited to organize the Goa Colonial Archives in 1595, being appointed "Guarda-Mor da Torre do Tombo da India" (Curator of the Archives of India). He had started to write several volumes of the monumental relation of the Portuguese expeditions in India, Asia and Southeast Africa, Décadas da Asia (a sum initiated by Joao de Barros). 
After his death, his manuscripts were kept by his brother-in-law, the priest Deodato da Trindade. In this trove of unpublished writings, researcher C. R. Boxer found in the 1960s Couto's transcription of Fr. António da Madalena's oral relation of his visit to Angkor at the end of the 16th century.
Angkor Database
Angkor Database - មូលដ្ឋានទិន្នន័យអង្គរ - 吴哥数据库
All you want to know about Angkor and the Ancient Khmer civilization, how it keeps attracting worldwide attention and permeates modern Cambodia.
Indexed and reviewed books, online documentation, photo and film collections, enriched authors' biographies, searchable publications.
ជាអ្វីគ្រប់យ៉ាងដែលអ្នកទាំងអស់គ្នាចង់ដឹងអំពីអង្គរ, អរិយធម៌ខ្មែរពីបុរាណ, និងមូលហេតុអ្វីដែលធ្វើឲ្យមានការទាក់ទាញចាប់អារម្មណ៍ពីទូទាំងពិភពលោកបូករួមទាំងប្រទេសកម្ពុជានាសម័យឥឡូវនេះផងដែរ។
Our resources include the on-site Library at Templation Angkor Resort, Siem Reap, Cambodia, with exclusive access for the resort's guests. Non-staying visitors can ask for a daily pass here.