From Colonial Maps to Visitor's Parcours
by Michael S. Falser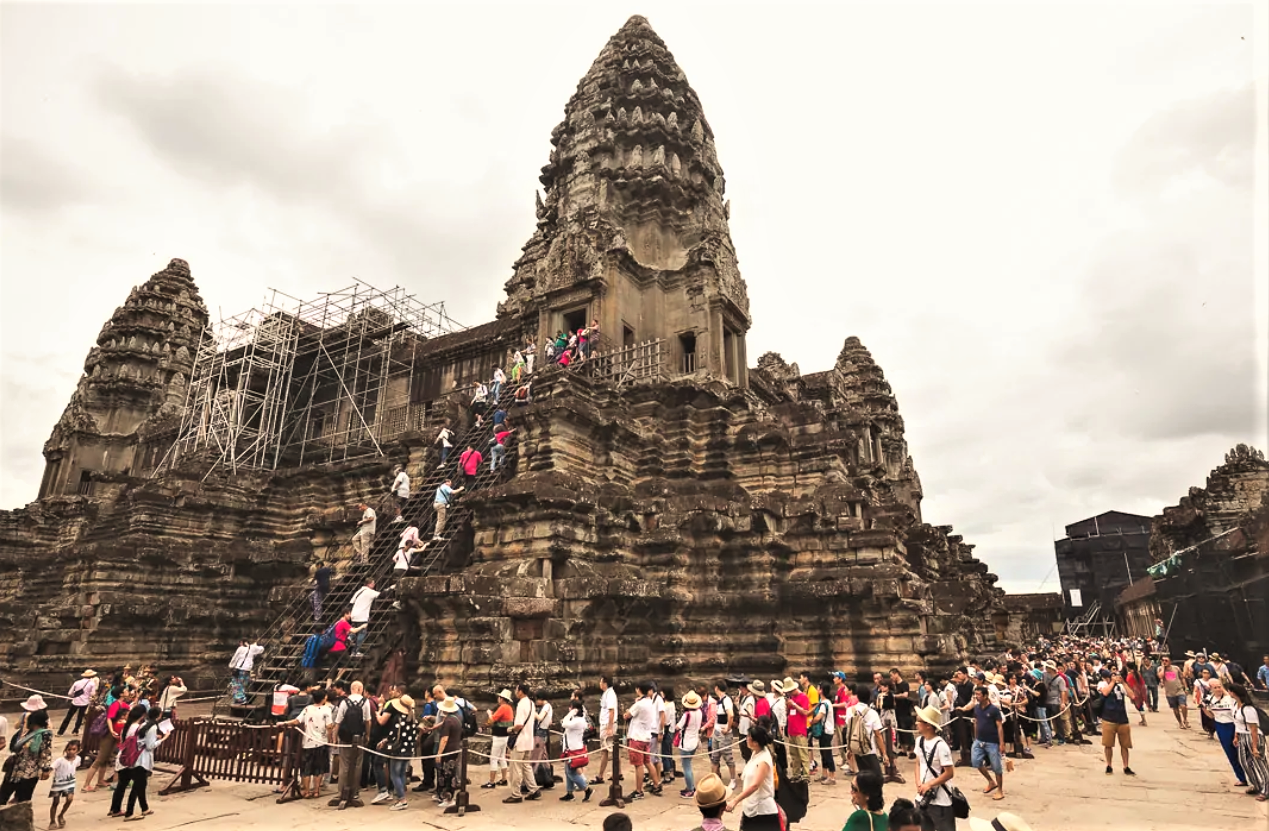 Published: 2013
Pages: 81
Language : English
A highly critical study of space representation in Angkor, the study states that in colonial outlook "The Angkor Park was (a) symbolically perceived as a "space of representation" of colonial power; (b) physically conceived as the "representation of space" through concrete boundary-making as a protected zone by the colonial administration; and (c) lived by the "spatial practice" of its users —in this case by the colonial visitors (and not the local stakeholders which follow until today quite different concepts of space and spatial circulation)."
According to the author, the mere notions of "Petit et Grands Circuits" (Short and Grand Tours), used to these days in Angkor touristic activities, were made up by Henri Marchal himself around 1928, when he was heading the archeological on-site operations: "In order to extend the actual visiting time during a two-day Angkor tour, Marchal suggested highlights for a visiting programme that included the hill temple of Phnom Bakheng for sunset and Angkor Wat (after it had been cleared of its living Buddhist monastery) or Bayon during a full moon. Nevertheless, Marchal regretted the never-ending tourist rush and proposed—as a vernacular side stop mentioned for the first time in a guidebook on Angkor—a visit to the "indigenous villages with their stilted houses"."
The first detailed map of the Angkor region by Buat/Ducret for the EFEO in 1909 (ANOM Archives Nationales d'Outre-Mer, Aix-en-Province)
Photo: Tourist crowds at the Bayon in January 2020, just before the start of the Covid-19 crisis (by WhyWeSeek)
Tags: colonialism, travel guides, cultural heritage, guidebooks
Michael S. Falser
Born in 1973, Michael S. Falser is a professor and researcher in Art History at Heidelberg University, and recently visiting professor at Paris-Sorbonne University.