Les curieuses inscriptions du Cambodge (Curious Cambodian Inscriptions)
by Éric Bourdonneau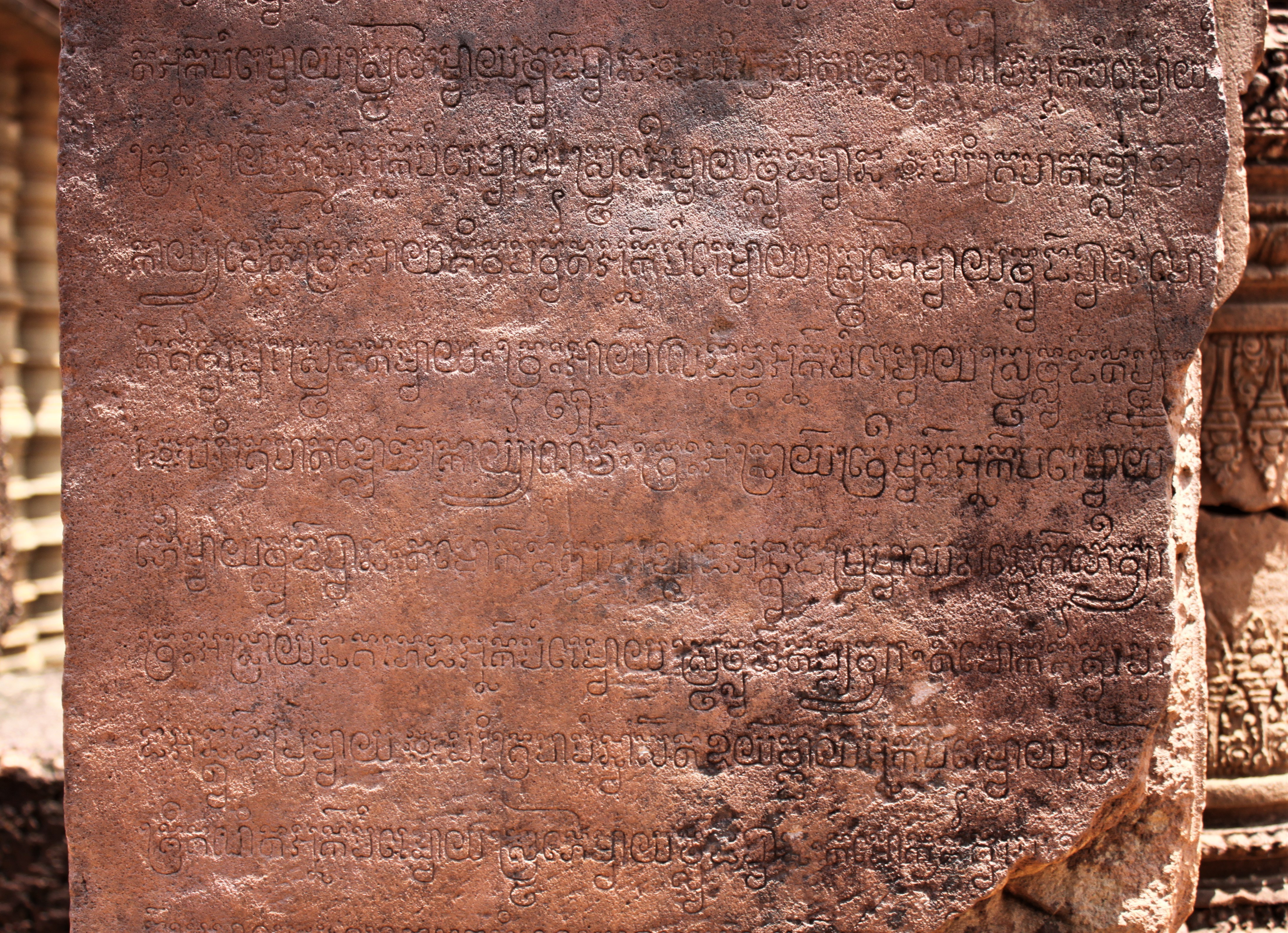 Publication: OpenEdition Publications | INALCO | in ENCYCLOPÉDIE DES HISTORIOGRAPHIES : AFRIQUES, AMÉRIQUES, ASIES | Nathalie Kouamé, Éric P. Meyer, Anne Viguier
Published: 2020
Pages: 15
Language : French
Nearly 1,500 inscriptions, mostly lapidary, dated between the fifth century and the fifteenth century, make up the epigraphic corpus of ancient Cambodia. In 1966, George Coedes had listed 1005 of them.
From the presentation: "The corpus has a real unity - the vast majority of the inscriptions are inside the temples which allows the patrons' pious works to be read - but every inscription, or nearly every inscription, invents its own form. Even within the inscriptions, the quite regular habit of combining Sanskrit and Khmer is emblematic of their "hybrid" character, which is often very pronounced – stanzas of invocation and devotion, philosophical speculations, authentic pieces of literature, royal charters, all of these are found there as well as very factual presentations and long lists of goods and servants.
"However, far from a juxtaposition that might seem artificial, it is the sometimes subtle articulation of the different sections of the inscriptions that attracts attention as it gives them an overall coherence."
The author proposes a typology of the use of either Sanskrit or Khmer in the inscriptions that have been retrieved and studied so far.
Photo: Inscription in Old Khmer K.571, eastern gate of eastern pavilion, Banteay Srei temple (author's photo)
Tags: epigraphy, sanskrit, Old Khmer, Khmer inscriptions
Éric Bourdonneau
Historian and archaeologist Eric Bourdonneau has been working with EFEO in Cambodia since the 1990s.
A specialist of the Koh Ker site and the reign of Jayavarman IV, he focuses on Ancient Cambodia agrarian and societal organizations, and the development and renewal of social elites in Southeast Asia. He is a member of the Executive Council of CASE (Centre Asie du Sud-Est, EHESS, Paris).