Nang Sbek, The Cambodian Shadow Theater
by Alain Daniel
Dating back from pre-Angkorean times, the Shadow Theater is inscribed on UNESCO list of Intangible Cultural Heritage of Humanity since 2008.
Publication: "Nang Sbek: Le théâtre d'ombres", Nokor Khmer 2, pp 63-69
Published: 1970
Author: Alain Daniel
Pages: 9
Language : French
The author, a distinguished scholar in Khmer language and connoisseur of Cambodian arts, was able to witness ceremonial performances of the sacred art of ល្ខោនណាំងស្បែក (lakhon nang sbek, literally ´theater of leather hide figures´) in Siem Reap in the 1960s, before the Khmer Rouge tried to entirely suppress an art form coming from pre-Angkorean times.
Each large ´puppet´ is made of one single chiseled cow hide that has been previously tanned, coated with sap from the Kandaol tree and let to dry in the sunlight. The author notes that these figures are kept with devotion between performances in a specially dedicated building, always facing East.
What is described in this report was a Sbek Thom performance, representing specific episodes of the Reamker (the Khmer Ramayana) during solemn ceremonies such as cremations, where 'dancers' (the men moving the figures behind the screen) are accompanied with a narrator and an orchestra. Sbek Touch (the ´small´puppets, sometimes made from several articulated parts like in Java, Malaysia or Thailand) represents a less solemn repertoire, based on folktales.
ADB Input: About Ty Chean's Sbek Thom company in Siem Reap, and how this art almost entirely destroyed by the Khmer Rouge is finding a new life in Cambodia, watch Patrick Kersalé's report (in French).
Tags: dance, theater, Cambodian arts, Khmer art, Sbek Thom, performing arts, music, Reamker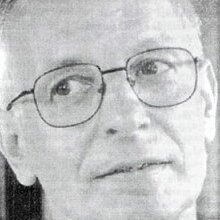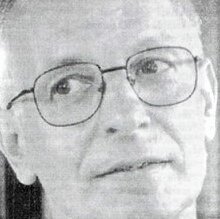 Alain Daniel
Initially a math teacher, Alain Daniel (1940-2020, France) became a leading expert in Khmer language and translation after his first trip to Cambodia, in 1965, as the winner of Le Grand Voyage, a contest sponsored by the French TV public channel and Air France.
Studying Khmer language and literature by himself and at INALCO (Paris), Alain Daniel came to write an important Dictionnaire pratique Cambodgien-Français (Khmer-French Practical Dictionary).
He also came to serve as an advisor to Prince Norodom Sihanouk, and was active in promoting the Cambodian movie industry and Khmer arts in general. A specialist in popular representations of Reamker (the Khmer Ramayana) characters, he collected many comic books and chromos issued in Cambodia in modern times.
In 1989, he was invited by the Cambodian Institute of Sociology to return to Phnom Penh, becoming a Khmer Language and Literature teacher until his retirement in 2002.

Read Alain Daniel's biography in Khmer here.