Quelques précisions sur la fin du Fou-Nan / A Few Clarifications on Funan Collapse
by George Coedès
The end years of Funan revisited by eminent Sanskritist George Coedes.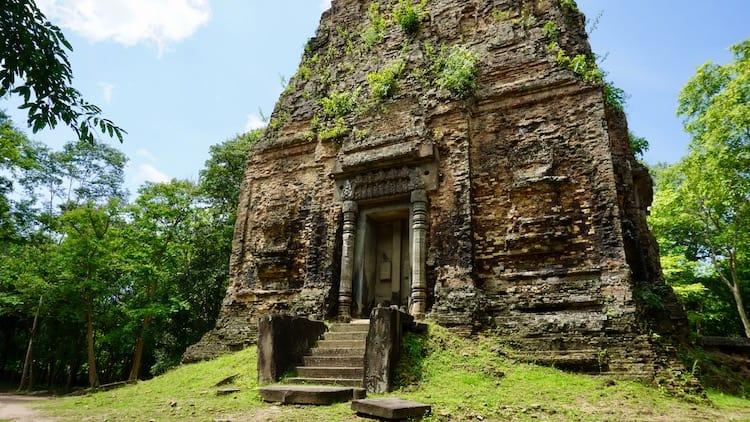 Publication: Études Cambodgiennes XXXVI, BEFEO Tome 43, pp 1-8 / Persée
Published: 1943
Author: George Coedès
Pages: 8
Language : French
In the middle of the 7th century, the Kingdom of Funan, which was centered in the southern region of modern Cambodia, is finally submitted by the Chenla sovereigns and absorbed by the rising Khmer constellation coalescing around Angkor Thom.
Studying afresh some of the earliest inscriptions of Cambodia, the distinguished Khmerologist scholar George Coedes brings here some important clarifications regarding the last years of Funan. In particular, he goes back to the text of the Sanskrit inscription K. 151, noting that it was authored by 'un nommé Narasimhagupta (VII), qui se donne comme un roi vassal (samantanrpa) des trois premiers rois du Cambodge : Bhavavarman I (ភវវរ្ម័នទី១), Mahendravarman (មហេន្ទ្រវរ្ម័ន) et Içânavarman (ឦសានវរ្ម័ន) (II-IV). Par droit héréditaire, il était seigneur d'Indrapura, et obtint un autre fief que la ruine du texte empêche d'identifier avec certitude.
'C'est la première fois, à ma connaissance, qu'apparaît en personne un des « grands vassaux » du Cambodge naissant. Ce fief d'Indrapura, que j'ai cru pouvoir localiser dans l'est, dans la région de l'actuel Thbóň Khmum, devait constituer une principauté d'une certaine importance : on le voit reparaître à l'aurore de l'époque angkorienne, et servir de point de départ à Jayavarman II pour sa reconquête du pays.'
Thbong Khmun (Honey Jewel, Amber in Khmer) is nowadays a Cambodian province (formed in 2013) east of Kompong Chham and south of Kratie, on the eastern bank of the Mekong River.
Tags: Indrapura, Funan, Khmer Empire, sanskrit, Chenla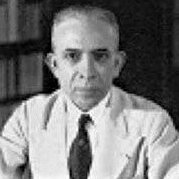 George Coedès
George Cœdès (to be pronounced Zsedes) (10 Aug 1886, Paris, France – 2 Oct 1969, Paris) was a leading archeologist, linguist and historian in the field of Khmer studies.
Director of the National Library of Thailand in 1918, he became director of École française d'Extrême-Orient (EFEO) in 1929, until 1946. In 1935, he married Neang Yao.
A specialist in the history of Indo'Chinese ´Indianized kingdoms´, he wrote The Indianized States of Southeast Asia (1968, 1975, first published in 1948 in French as Les états hindouisés d'Indochine et d'Indonésie) and The Making of South East Asia (1966). He was also a leading researcher in Sanskrit and Old Khmer inscriptions from Cambodia.
Professor George Cœdès is also credited with rediscovering the former kingdom of Srivijaya (modern Palembang), which was influent from Sumatra through to the Malay Peninsula and Java.