The Overland Trading Route between the Khmer Empire and the Champa Kingdoms
by Ky-Phuong Tran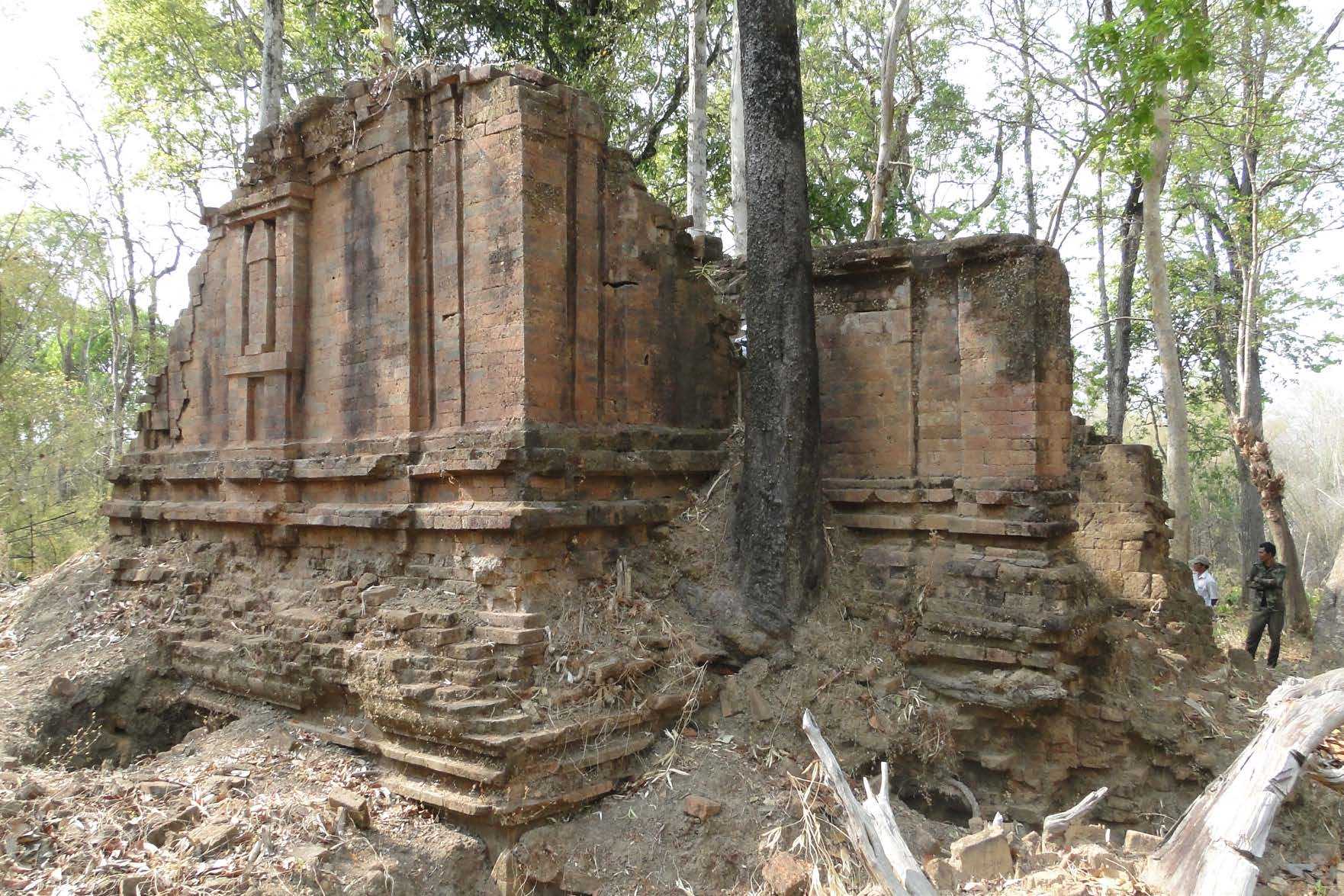 Publication: NSC Highlights (Nalanda-Sriwijaya Center), #4, pp 4-8 | ISSN 2424-9211
Published: March 2017
Pages: 4
Language : English
While maritime trade developed on the coasts of mainland Southeast Asia, ancient routes were still kept in use. Along them, temples and "inns" reflecting the mastery and style of both Khmer and Cham builders appeared, while the kingdoms attempted to keep peaceful relations with the native tribes.
The author, a specialist in cross-cultural studies of Cambodian, Thai, Vietnamese and Laotian developments, asserts that "Steung Treng was likely to have been the main centre which connected northeast Cambodia to the Central Highlands of Vietnam via the Sesan River, possibly mediated through Jarai communities – an Austronesian speaking people who worshipped the mysterious King of Fire (Patau Apui) and the King of Water (Patau Ia)."
Further one, he gives "one example in this east-west trade network that allows us to assert the historical and cultural connection between Steung Treng to the Central Highland of Vietnam is a newly found brick temple called Prasat Ta-nang (Yeak Naang), situated in a Jarai ethnic village called Dor Touch (Dor Pir) Village, Northeast Cambodia. Located near a small river named O Tang, about 10km from the Cambodia-Vietnam border, the temple was fully covered by a dense forest and only identified and recorded in 2009." [pictured in the main photo]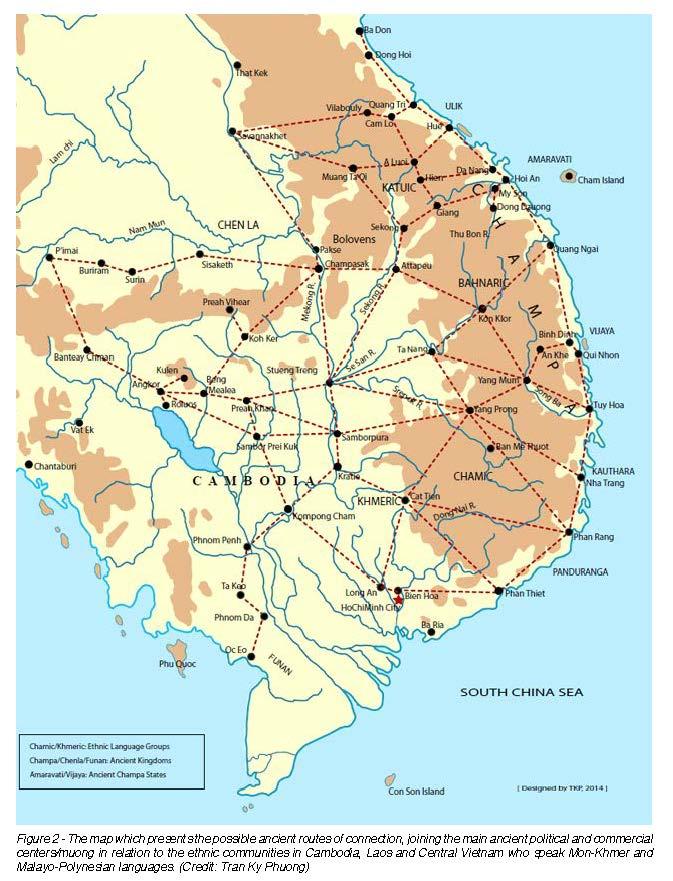 Tags: trade, Champa, Khmer Empire, Vietnam, Lao, hauts-plateaux, Stung Treng, Jarai
Ky-Phuong Tran
TRAN Ky-Phuong (Trần Kỳ Phương) is a research fellow at National Library of Singapore (January to July 2008),and a senior researcher fellow with the Vietnamese Association of Ethnic Minorities Culture and Arts.
He was a curator of the Danang Museum of Champa Sculpture, Danang, from 1978 to 1998. After working on Champa architectural sites in Central Vietnam in 1993-96, Dr. Tran conducted field research in Thailand, Cambodia, Laos, Malaysia and Indonesia on Mon-Dvaravati, Pre-Angkor ruins and Javanese arts.
An active proponent of the collaboration between Cambodia, Laos and Vietnam in architectural research, Dr. Tran held in 2017 (with Soumya James) the SOAS Research Workshop "Approaches to the Study of Khmer and Cham Art". He also worked on several research projects with APSARA Authority, UNESCO World Heritage Sites and the Thai Center for Cultural Relationship Studies in Mainland Southeast Asia (CRMA Center).
He has published several books and articles in Vietnamese, English and Japanese, including: "Vestiges of Champa Civilization" (Gioi Publishers, Hanoi 2004), "The wedding of Sita: a theme from the Ramayana represented on the Tra Kieu pedestal" (in Narrative Sculpture and Literary Traditions in South and Southeast Asia, edited by Marijke J. Klokke, Brill, Leiden 2000", "Champa Iseki/ Champa Ruins" (co-authored with Shigeda Yutaka, Rangoo Shutsuhan, Tokyo 1997), "Artifacts and Culture of Champa Kingdom" (The Toyota Foundation, Tokyo 1994), and Museum of Cham Sculpture in Danang (Foreign Languages Publishing House, Hanoi 1987).