The Queen Mother Library
by The Queen Mother Library
A valuable resource for Cambodian history researchers and the general public.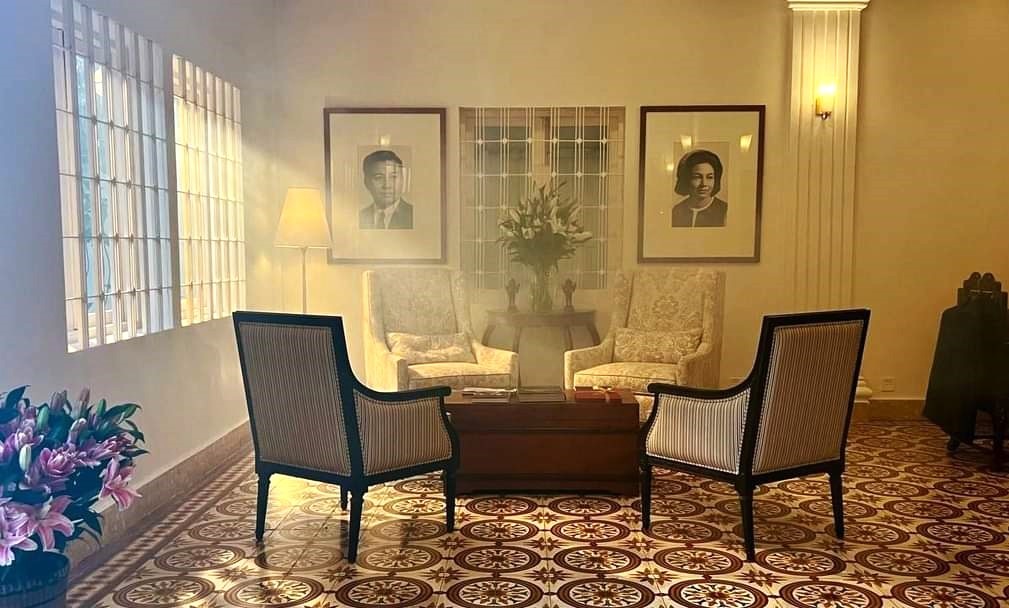 Publication: The Queen Mother Library, Phnom Penh
Published: August 2022
Pages: 1
Languages : English, Khmer
On a quiet lane of Phnom Penh historic district, a serene villa built in the "New Khmer" architectural style, exquisitely refurbished and furnished. In the quiet front yard, grass grows freely, birds nestle and sing away.
"We wanted to dedicate a space to the Queen Mother of Cambodia, Her Majesty Norodom Monineath, who played such a discreet yet essential role in the Kingdom's return to stability and growth, a place at Her image, refined and beautiful, an inspiration for younger generations, a place to keep memory alive without being prisoners of the past", remarks Youk Chhang, executive director of The Sleuk Rith Institute and The Documentation Center of Cambodia (DC-Cam).
Officially opened to the public (every day) and to researchers (on request) in 2022, the library had been three years in the making. "The starting point was when Ambassador Julio Jeldres [who was HM King Norodom Sihanouk's private secretary for many years, and remains a special adviser to HM King Norodom Sihamoni and to the Queen Mother] offered thousands of books and documents from his personal archive in order to create a collection in the name of the Queen Mother", recalls Director Youk Chhang; "I added to this bulk some of my own archives, and the library, thanks to USAID generous support, is now ready to contribute to the collective memory of Cambodia."
A young and informed team organize the visits, update a rich catalog and complete the digitization of some 60,000 items. Impeccable scans can be obtained on demand, within the framework of copyright regulations. Working in this peaceful, efficient environment stimulates the intellect and reverberates the Sleuk Rith Institute motto: "Memory, Justice, Healing".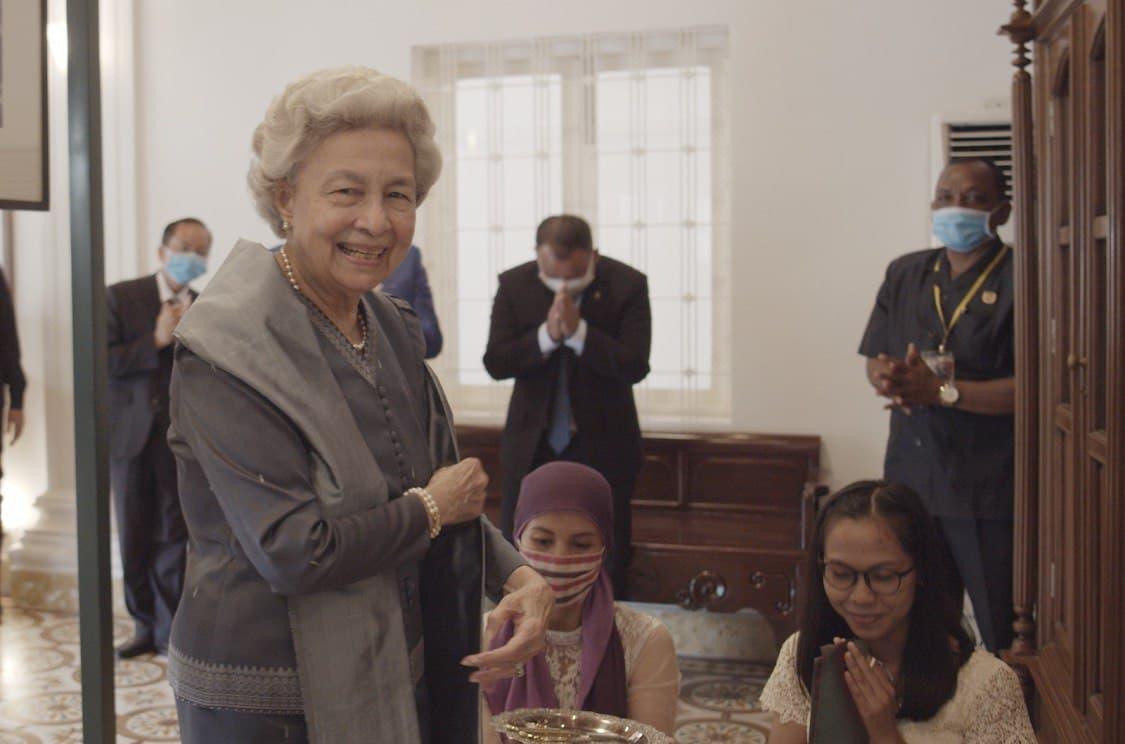 HM The Queen Mother visiting the library on the Inauguration Day, 21 Sept. 2020 (photo by Princess Ponita Keo).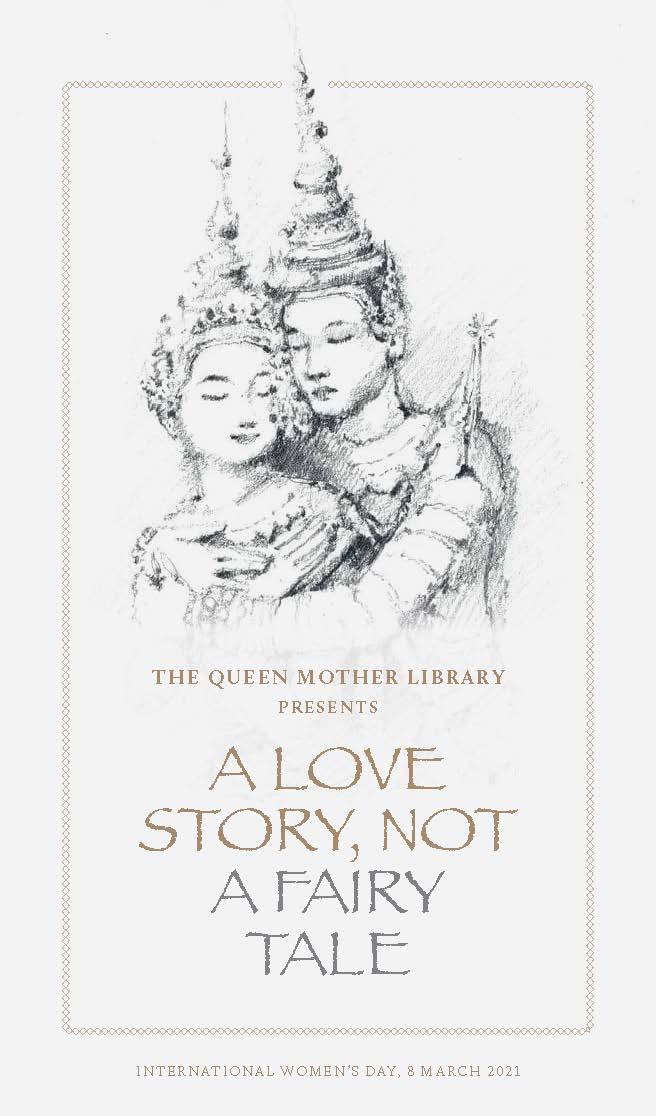 HM the Queen Mother visiting the library on International Women's Day.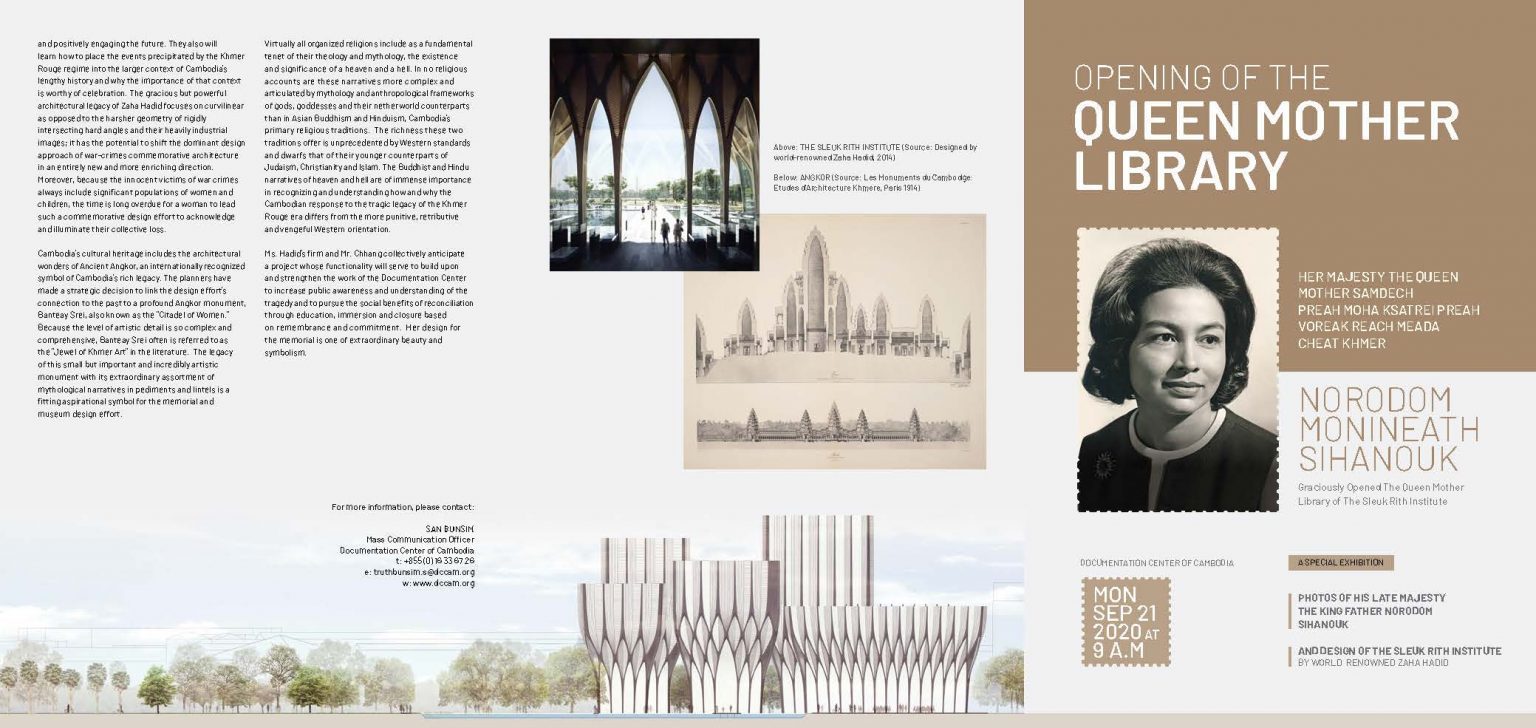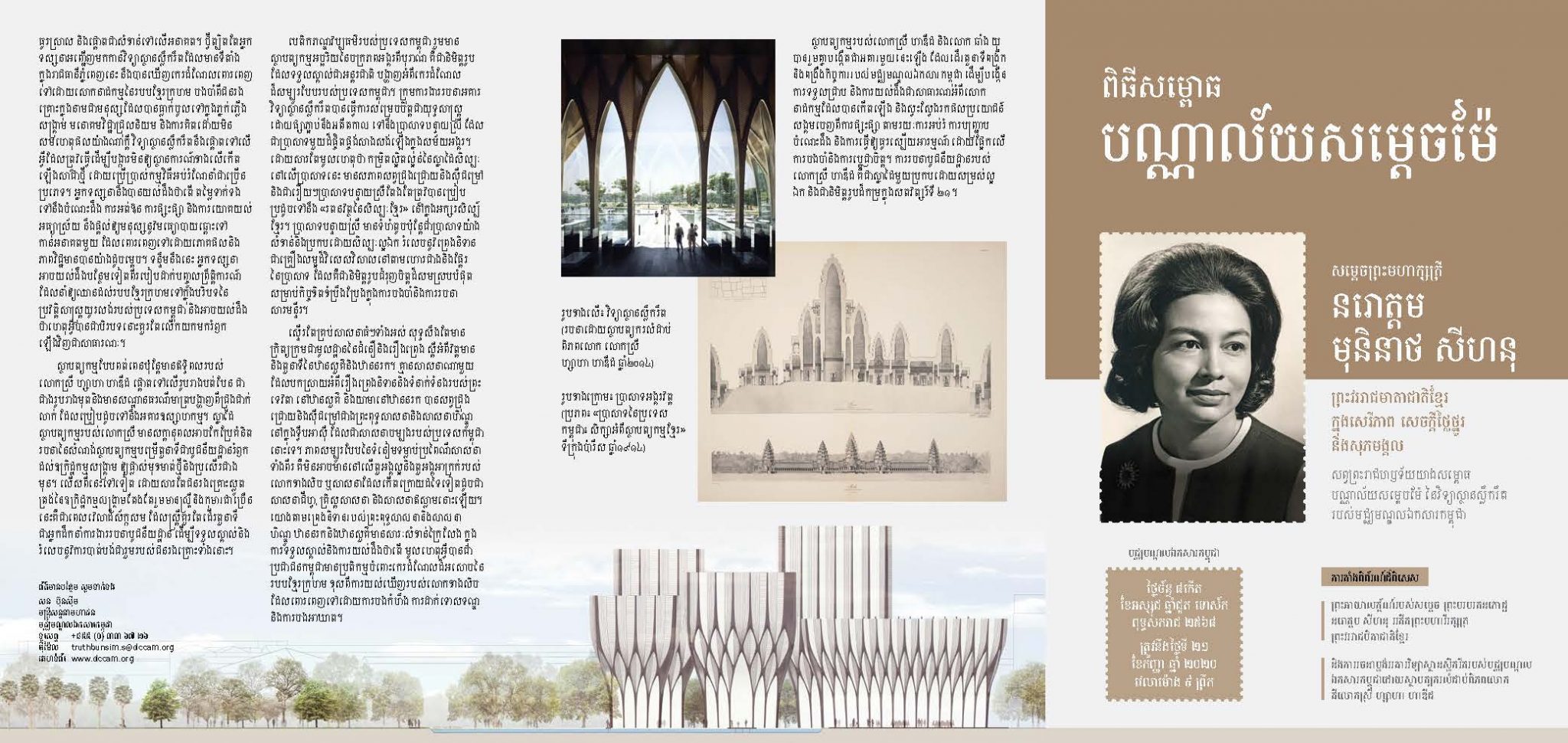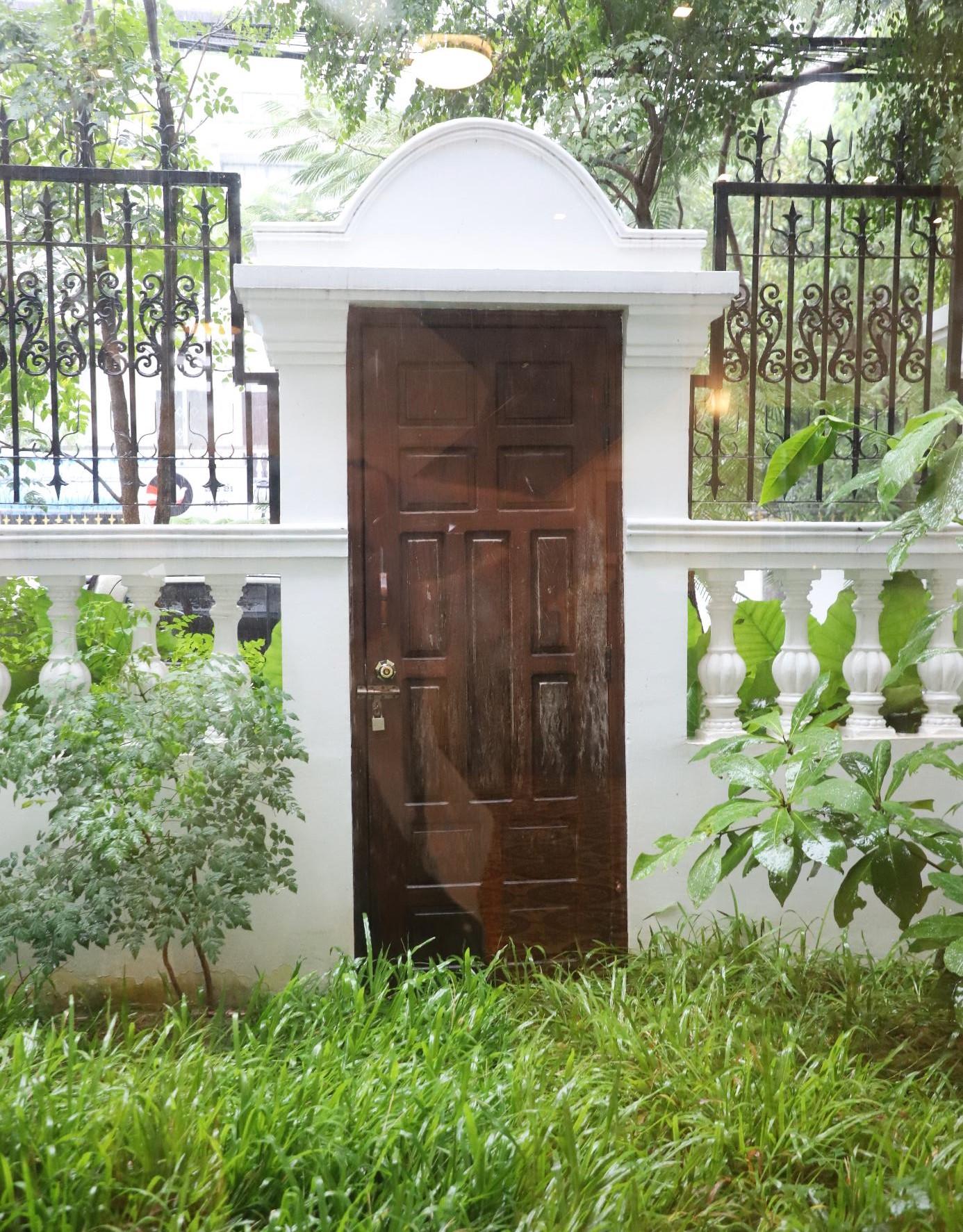 (Photos DC-CAM)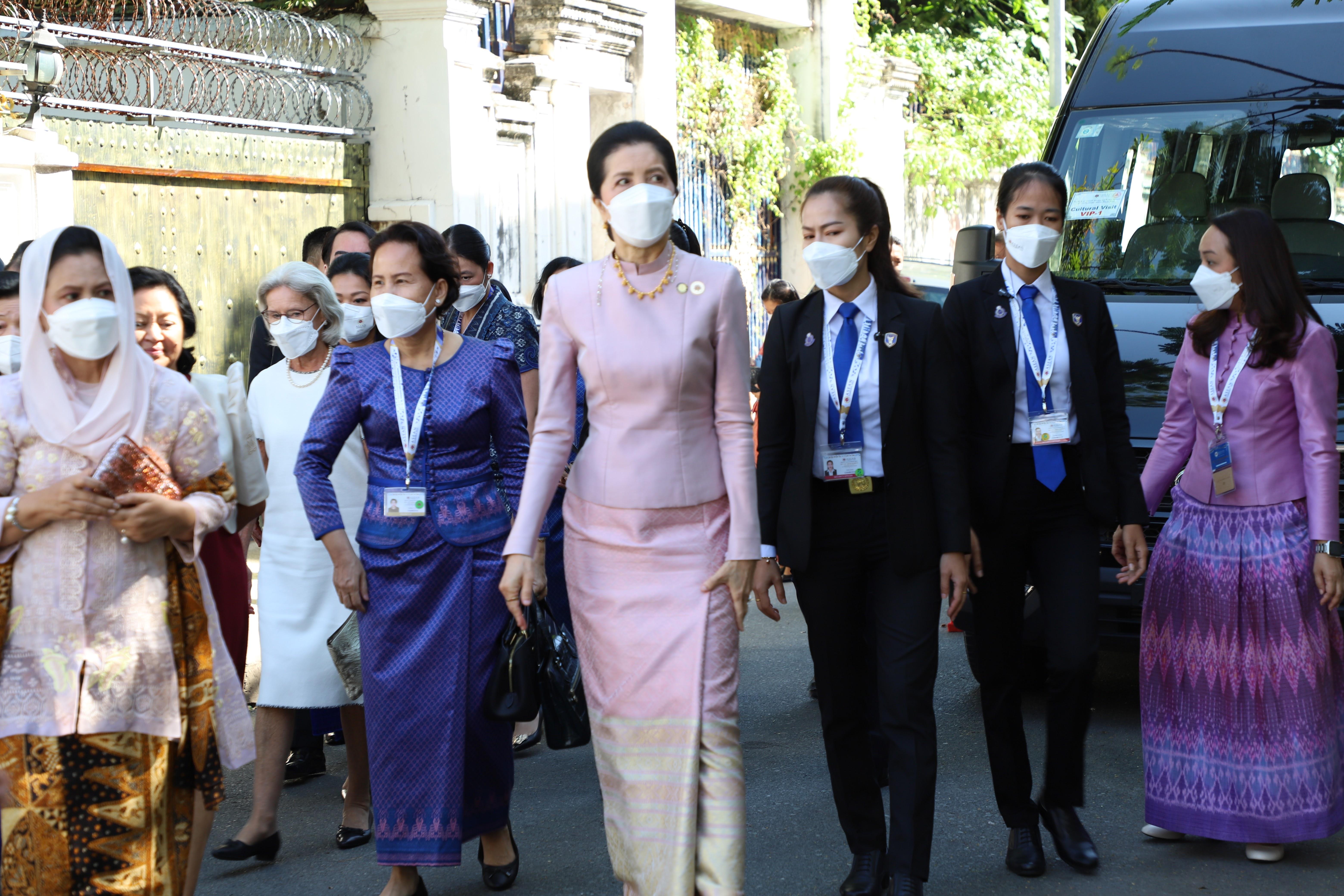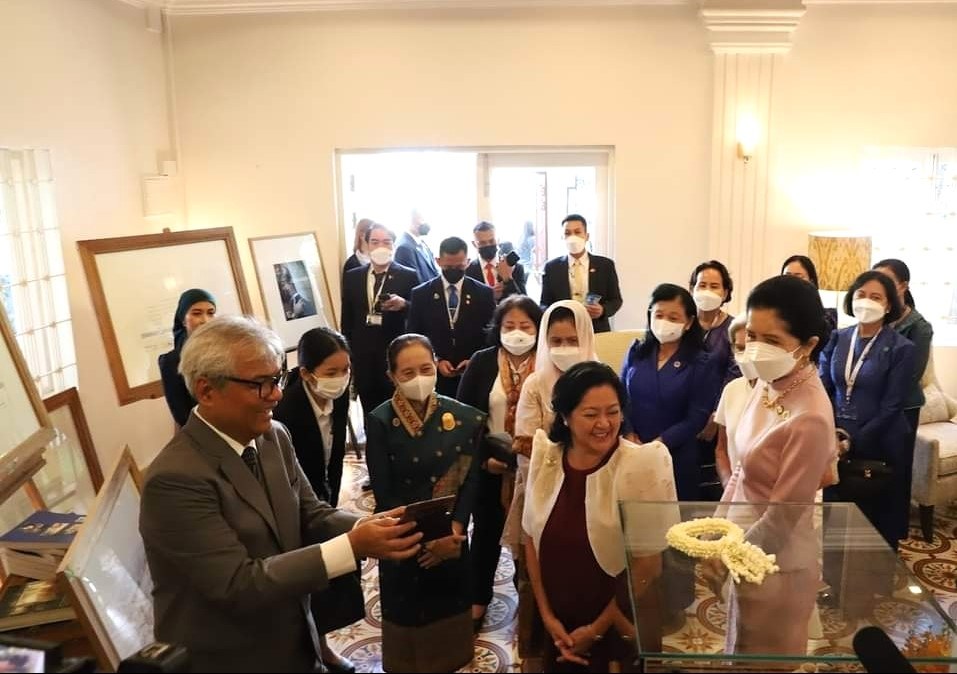 Spouses of heads of states and delegations to the ASEAN summit visiting the Library, 9 Nov 2022.

Tags: Queen Monineath, Queens & Kings of Cambodia, research resources, Cambodian history, Cambodian diplomacy, Sleuk Rith Institute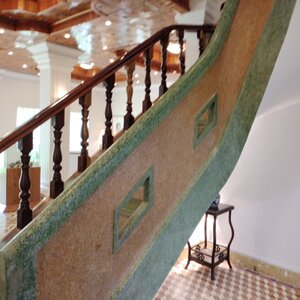 The Queen Mother Library
Established 2020, opened to the public in 2022.
Phnom Penh, Cambodia.