Vihear Phnom Bei
by Angkor Database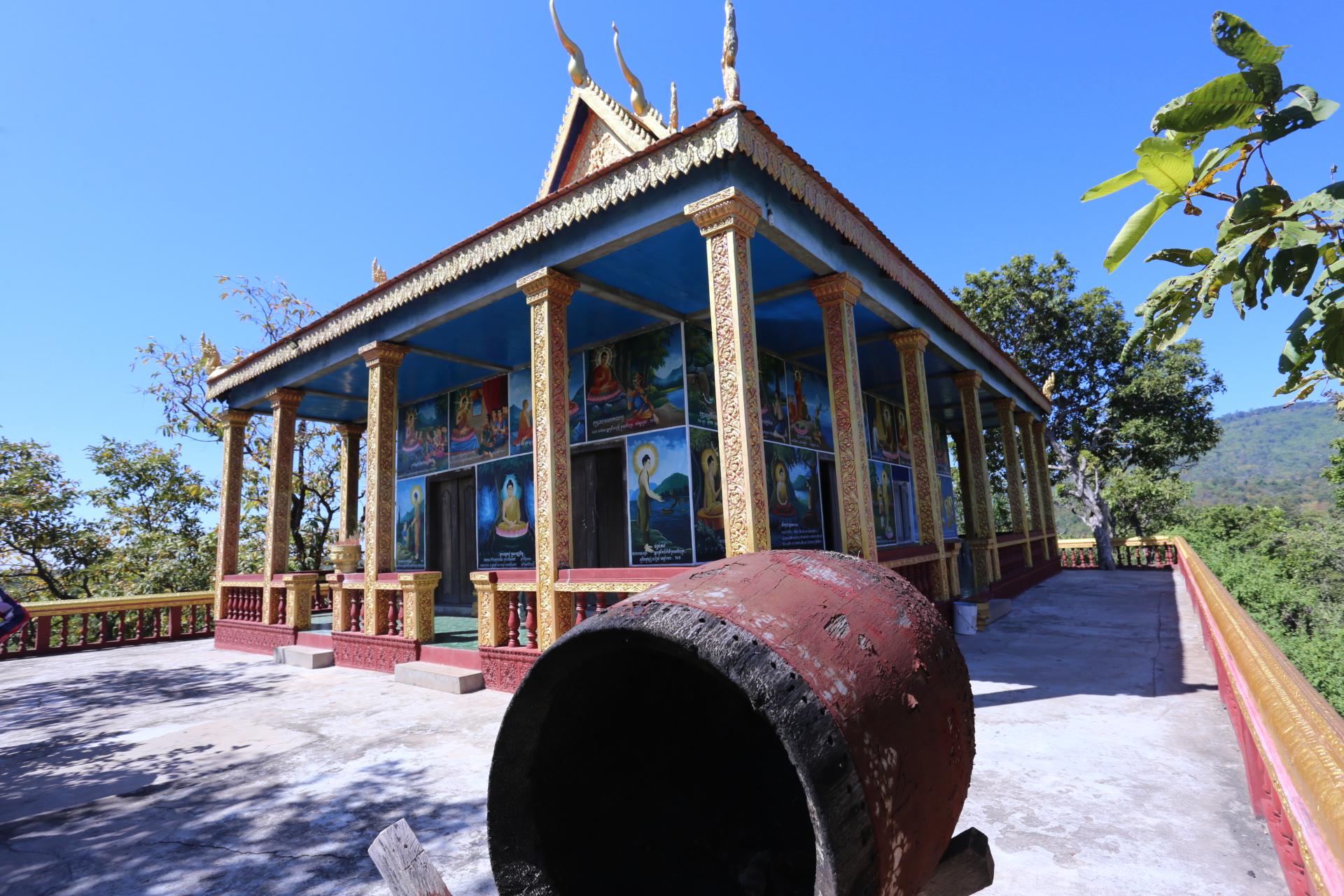 Publication: ADB Index Card #K1
Published: November 2019
Pages: 1
Languages : English, Khmer
In addition to the ADB document:
The importance of Phnom Bei quarries at the turn of the 20th century is illustrated by this map, drawn by Etienne Aymonier in 1901: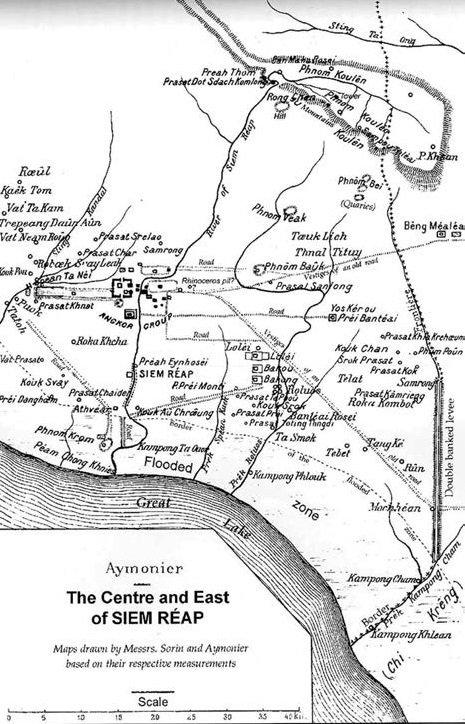 (reproduced in Darryl Collins 2006, Siem Reap: Then and Now)
In his 336-entries Toponymic List of Kulen, Jean Boulbet lists Phnom Bei as "Phnom Bei (transcription Bhnam Pi)", meaning "Three Hills," both as a hillock and a river (running towards Bang Maelea), n. 22 and 127, 100-meter elevation, with two hermitages (vihears) in the vicinity: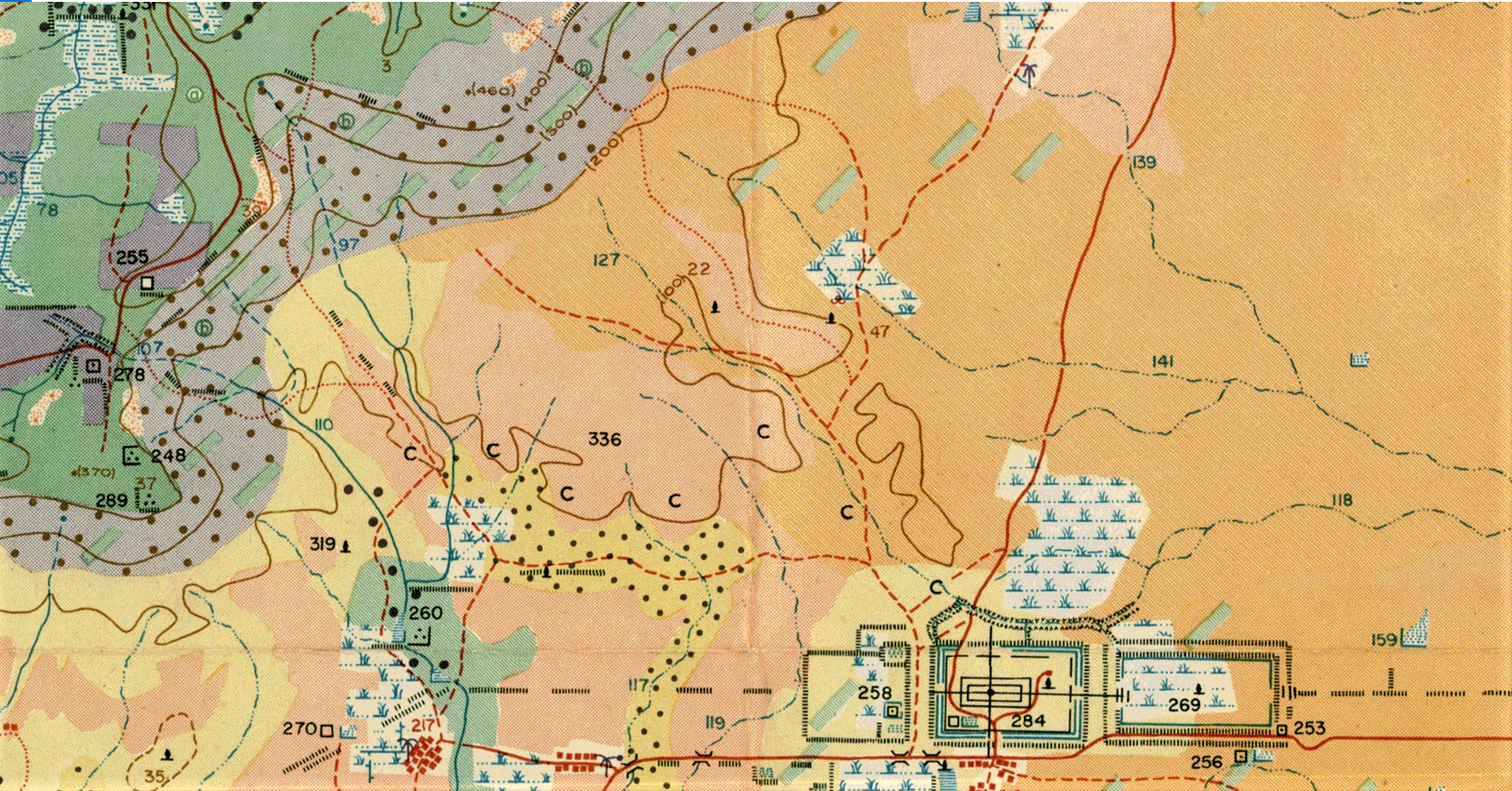 Note: a previous version of this document erroneously located in Phnom Bei two inscriptions on sandstone boulders, believed to date back from Angkorean times and to be a dedication to Shiva. These inscriptions have been in fact identified at Phnom Thbeng, Preah Vihear province (Our thanks to Dr. Jean-Baptiste Chevance and ADFKulen team).
Tags: Kulen Mountain, Svay Leu, Beng Mealea Temple, building stones, Templation Activities, quarries, Siem Reap River
Angkor Database
Angkor Database - មូលដ្ឋានទិន្នន័យអង្គរ - 吴哥数据库
All you want to know about Angkor and the Ancient Khmer civilization, how it keeps attracting worldwide attention and permeates modern Cambodia.
Indexed and reviewed books, online documentation, photo and film collections, enriched authors' biographies, searchable publications.
ជាអ្វីគ្រប់យ៉ាងដែលអ្នកទាំងអស់គ្នាចង់ដឹងអំពីអង្គរ, អរិយធម៌ខ្មែរពីបុរាណ, និងមូលហេតុអ្វីដែលធ្វើឲ្យមានការទាក់ទាញចាប់អារម្មណ៍ពីទូទាំងពិភពលោកបូករួមទាំងប្រទេសកម្ពុជានាសម័យឥឡូវនេះផងដែរ។
Our resources include the on-site Library at Templation Angkor Resort, Siem Reap, Cambodia, with exclusive access for the resort's guests. Non-staying visitors can ask for a daily pass here.