Siem Reap: Then and Now
by Darryl Leon Collins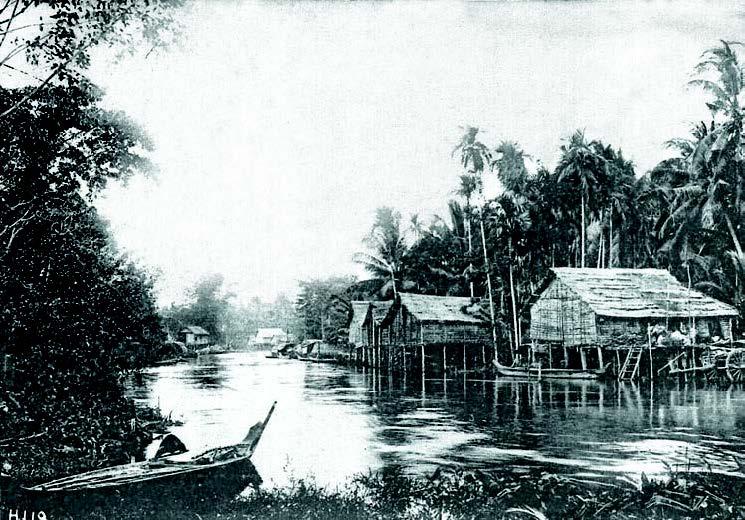 Publication: Udaya, vol. 7, pp 73-99
Published: 2006
Pages: 27
Language : English
From waterwheels to traditional houses to the first compartment buildings surrounding the Old Market, this vivid description of a sleepy town in the formidable shadow of Angkor, the Siem Reap of yore, is particularly interesting to revisit at a time the city is emerging from a major urban renovation.
The author has perused almost all the major written accounts of Siem Reap from the 19th and early 20th centuries, Henri Mouhot, Etienne Aymonier, John Thomson, Helen Churchill Candee, Frank Vincent, Warington Smyth (here spelled Warrington)...We could add the descriptions by Harriett Ponder, marveling at Siem Reap vegetable gardens, the notations in Geoffrey Gorer's Bali and Angkor, or the observations by Russian travelers.
The impact of mass tourism and the difficult balance to be found in the urban development of a city so close to a World Heritage site are also thoroughly considered.
Tags: traditional houses, architecture, Siem Reap, Siem Reap River, Siam, modern history, tourism
Darryl Leon Collins
An art teacher and curator in Australia, with a Master of Arts from the Australian University in Canberra and two years at the Department of Fine Arts and Languages Studies at Sophia University (Tokyo), Darryl Collins (1947, Adelaide) has been living and writing in Cambodia for three decades.
In 2004, he started the Collection Inventory Project as a Cultural consultant for the National Museum of Cambodia. In 2002, he authored with Helen Grant Ross and Hok Sokol the book "Building Cambodia: New Khmer Architecture (1953-1970)", which remains a reference for architects and architecture lovers.
Darryl Collins also actively contributed in the restoration of several emblematic houses around Cambodia, including the Hanchey House in Siem Reap and the 'Chinese House' in Phnom Penh. He is currently completing a vast study on Khmer traditional wooden houses, to be released Feb. 28, 2022 (to preorder the book: +855 126 86 767).