Ang Choulean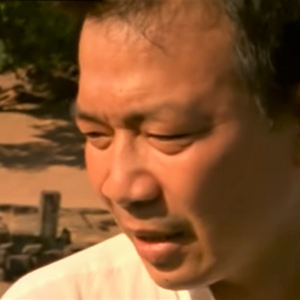 Ang Choulean អាំង ជូលាន (1 Jan 1949, Kompong Kleang, Cambodia) is an anthropologist, a professor of historical anthropology at the Royal University of Fine Arts and a former Director of the Department of Culture of APSARA.
He was the second Cambodian national to be granted the Fukuoka Grand Prize in 2011.
Ang Choulean is the author of numerous academic papers and books, including an ethnographic essay on Food and Cuisine in the Angkor Area (La cuisine d'Angkor, 2020).

Read Prof. Choulean reflections on reading, education and the need for scholarly debate in Cambodia (Khmer Times, 3 May 2023).
Listed works