H.G. Quaritch Wales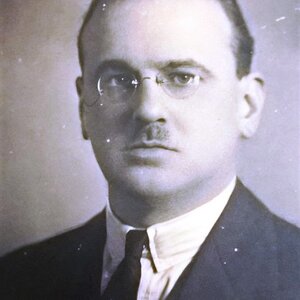 Horace Geoffrey "H.G." Quaritch Wales (17 Oct. 1900, Belsize Grove, England -1981) was a British historian and archaelogist who served as an adivser to Kings Rama VI and Rama VII of Siam from 1924 to 1928, devoting his his doctoral thesis to the Siamese State Ceremonies (published in 1931).
According to biographer David Russell Lawrence (1), Quaritch Wales left England for Argentina, and then Southeast Asia, due to the poor state of his marriage with Lena Jones, with whom he had a daughter he never recognized, and who had sought a divorce three years after their marriage. In Bangkok, he studied Thai art and history with French scholars George Coedes and René Nicolas.
From 1934 to 1942, Quaritch Wales undertook archaeological work on early Buddhist sites in Thailand and Malaysia as field-director of the Greater India Research Committee, publishing The Making of Greater India (1951), as well as to a number of scholarly articles and talks. In 1937, he claimed the discovery of the ancient city of Sri Deva (at Muang Si Thep in modern Thailand, Pa Sak River Valley), according to him ''the last hidden ancient city in Southeast Asia', dating back to the Funan era.
In 1942, Quaritch Wales and his second wife, Dorothy Wales, fled the Japanese occupation of the Malay Peninsula to the USA, where he became a contributor to The New York Times, moving back to England in 1948.
Later, he turned his attention to Southeast Asian cosmology with The Mountain of God (1953) and The Universe Around Them (1977). In 1981, he published Divination in Thailand, a study of Thai divination manuals.
A grandson of prominent antiquarian bookseller Bernard Quaritch, he took care of the bookselling company from 1950 to 1971, also regularly contributing to The Journal of The Siam Society.

(1) David Russell Lawrence, In Search of Greater India, HG Quaritch Wales: pioneer archaeologist, art historian and war correspondent (ANC Research Report, 2019)
Listed works