Louis Malleret

Louis Malleret (28 Nov 1901, Clermont-Ferrand, France - 16 Mar 1970, Clermont-Ferrand) was a French educator, historian, archaelogist, curator and the directeur of École française d'Extrême-Orient (EFEO) in 1942-1947 (interim) and from 1950 to 1956.
In the 1930s-1940s, Malleret was the curator of Musée Blanchard de la Brosse in Saigon (nowadays National Museum of History, HoChiMinhVille), curator of the Monuments historiques de la Cochinchine, and head librarian of the Société des études indochinoises (1930-1942)
In the 1950s-1960s, Malleret was in charge of the inventory of the religious, archaelogic and prehistoric sites in the Mekong Delta, contributing to the identification of some 325 new sites in the area. He supervised the creation of the Archaelogical Museum of Oc Eo (Funan site now in South Vietnam).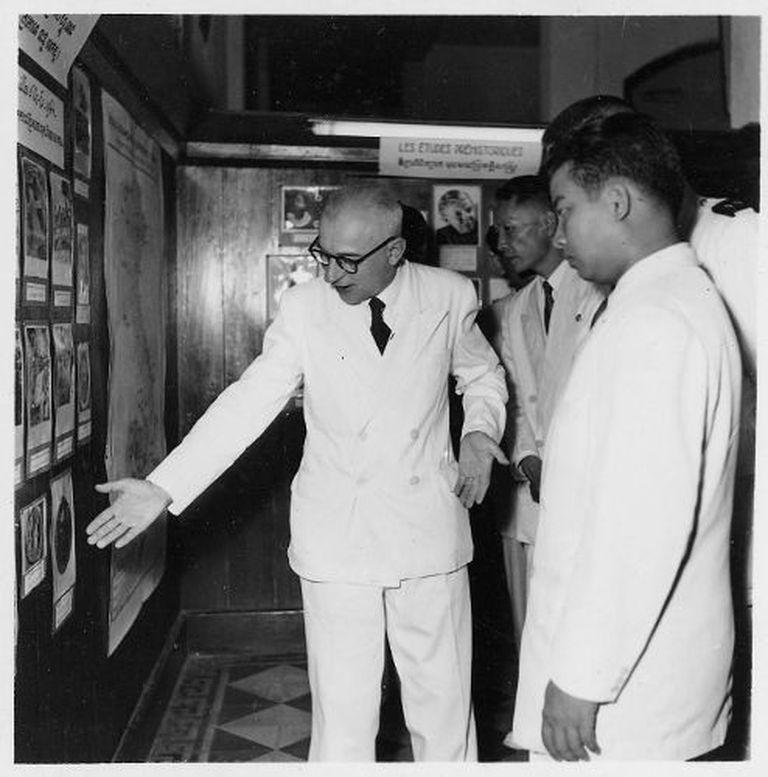 Louis Malleret guiding Prince Norodom Sihanouk through an exhibition of archaelogical finds in the Mekong Delta in the 1960s.