André Maire, Peintre Voyageur (The Traveling Artist)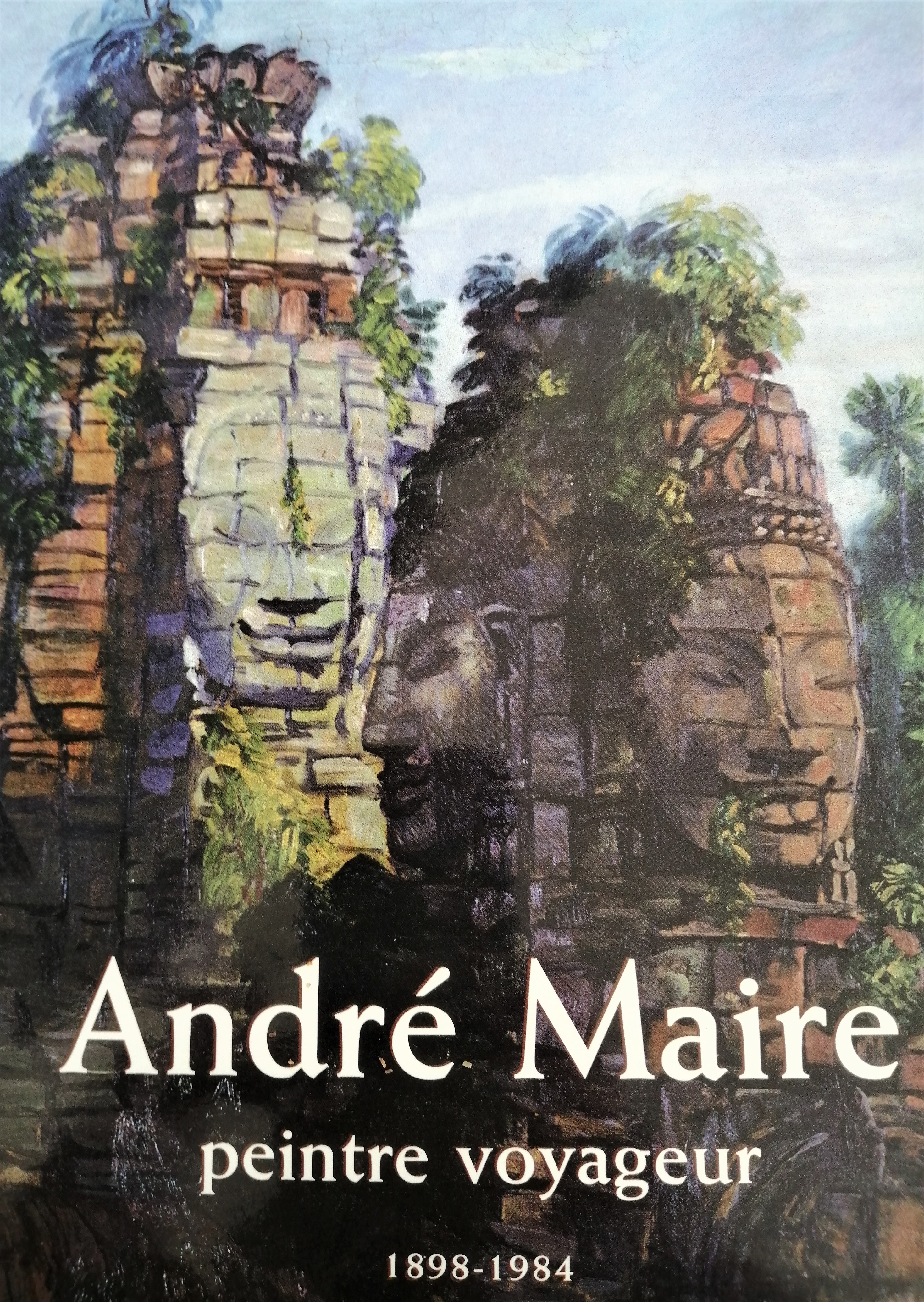 by Collective & André Maire
Language : French
2000 - 2002 edition - 240 pages - Hardback
Somogy éditions d'art
ISBN: 2-85056-598-9
With his so diverse stylistic range, from early naturalism to drawings and watercolors that make him a true master in decorative arts, André Maire has explored the world in a profundly humanistic and poetic way, far from the voyeuristic excesses to which so many "Orientalist" artists have succombed.
"Transcended exoticism": that is how art critic Corinne de Ménonville describes Maire's approach all along, starting from his youthful enthusiasm at discovering faraway lands and vibrant cultures until the last years, while he was still busy revisiting his earlier works on Angkor with the eye of an architect, a sculptor, a chronicler of past civilizations and a man humbly in love with our planet.
Through his most accomplished paintings, André Maire also captures how harmoniously Asian people, especially in Cambodia but also in Laos and Vietnam, live with their past, their traditions and their customs. 
Contributors: Emmanuel Bréon, Lorédana Hascoët-Marie, Félix Marcilhac, Philippe Chabert, Louis Mézin, Lynne Thornton, Corinne de Ménonville, Solange Thierry, Matthieu Pinette, Titien Maire.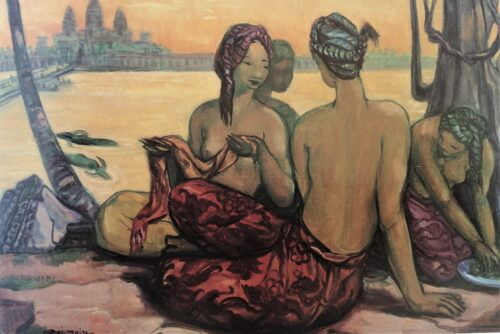 "Angkor Vat le soir", 1978
"Femmes devant un bas-relief d'Angkor Vat", 1950