Four Culinary Recipes Shared by Princess Norodom Rasmi Sobbhana in 1955
by Rasmi Sobbhana Norodom
Five years before the publication of her first collection of Cambodian recipes in English and French, a sample of Princess Rasmi Sobbhana's culinary art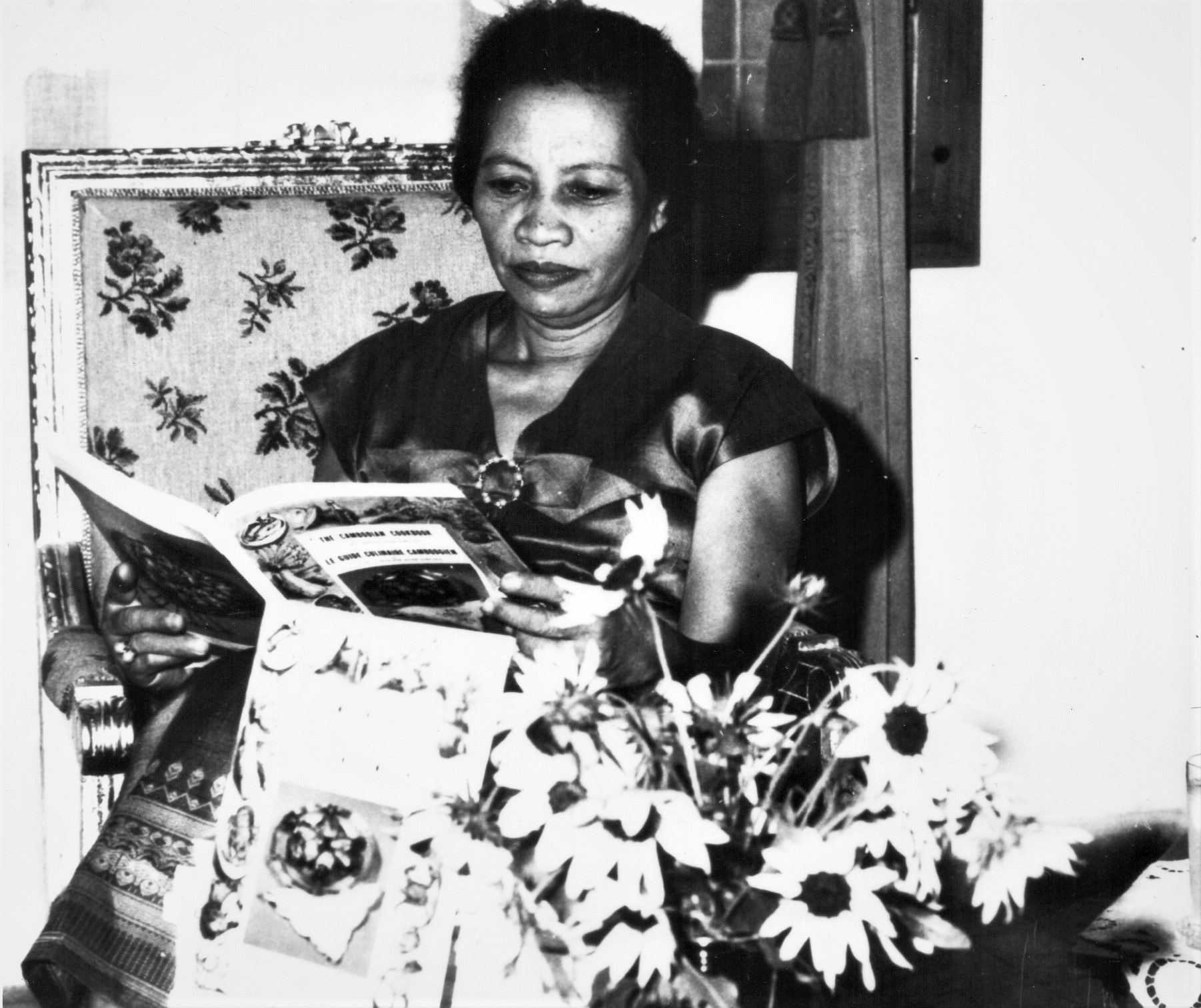 Publication: France-Asie, Présence du Cambodge, Vol VII, num.114-115, pp. 403-5
Published: November 1955
Pages: 3
Language : French
About the publication
Two years after Cambodia's independence (9 November 1953, after ninety years of French colonial control over the country), the cultural review France-Asie, printed in Saigon, published a special issue devoted to Cambodia, with a foreword by H.M. King Suramarit, Princess Rasmi Sobbhana's eldest brother, and the introduction letter by Prince Norodom Sihanouk, then President of the Cambodian Council of Ministers.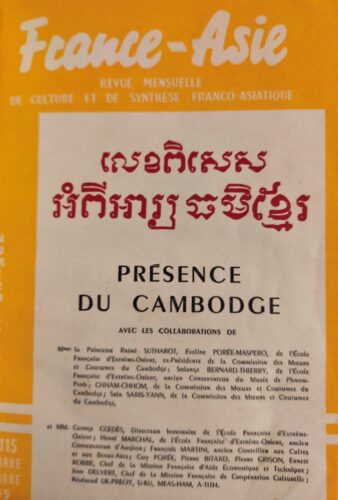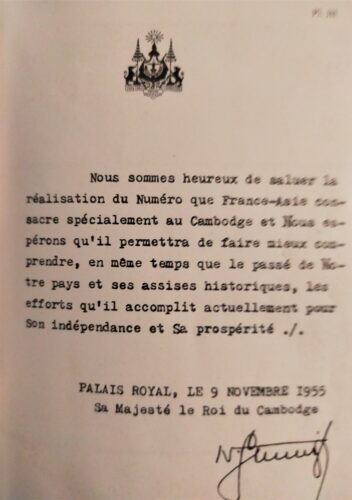 Contributors to this historic publication included renowned Khmerologists, ethnographers and archaelogists such as Eveline Porée-Maspero, Solange Bernard-Thierry, Srin Saris-Yann, George Coedès, Henri Marchal, or François Martini, the latter authoring the essay ´La cuisine cambodgienne´ (Cambodian Cuisine).
The Princess' Contribution
Briefly describing the originality of Cambodian culinary art, and noting that the trend in Phnom Penh elites was then to favor Chinese, Thai or French cuisines over the national ones, Martini quotes H.R.H. Princess Peng Peas Norodom Yukhantor, who remarked to him that refined Cambodian cuisine required "so minutious and time-consuming preparation" that modern housewives tended to turrn to simpler and more standardized dishes.
"I have been told that H.R.H. Princess Rasmi Sutharot is currently gathering in a large book all the genuine dishes of her country", reports Martini before thanking the Princess for sharing four of these recipes, published in continuation.
Later known as Samdech Preah Reach Kanitha Norodom Rasmi Sobbhana, Princess Rasmi Sutharot was thus collating in French recipes of Cambodian traditional cuisine, that were to be translated in English and published in 1960 under the title The Culinary Art of Cambodia. This version, completed with additional recipes in Khmer language authored by the Princess herself, has been republished in May 2021.
Two of the four recipes here in French language are reproduced in our publication : Riz Royal (Royal Rice, Phoat Khsat, numbered 8.h) and Filet d'Or (Golden Net, Samnanh Meas សំណាញ់, numbered 3.b). The other two have been later modified.
As early as 1955, however, we can already find the Princess' elegant style, and her attention to the visual ("belle présentation", beautiful plating) and olfactory ("odeur exquise", exquisite scent") impact of dishes.
'Samdech Kanitha' was already representing HM King Sihanouk to official functions, as shown in these photos from June 24 1951 at the French Embassy, Phnom Penh, when archaelogist and Angkor Conservator Henri Marchal was bestowed the Légion d'Honneur by the French Ambassador: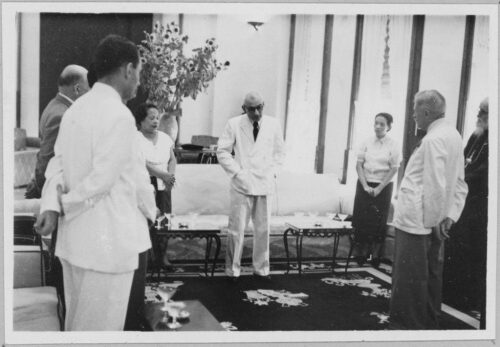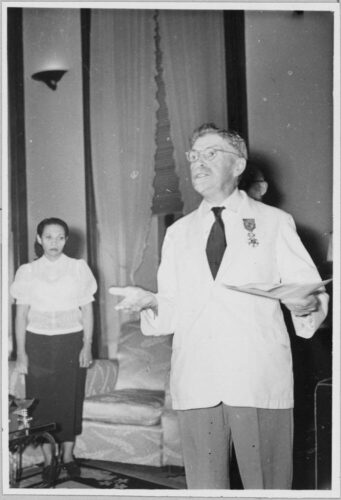 Also in attendance, another of the King's aunts, HRH Princess Norodom Peng Pos Yukanthor, and the then director of EFEO, Louis Malleret (photos EFEO, retrieved by Poum Measbandol in 2021).
The Khmer Touch
Samdech Kanitha was the first to add refined Khmer dishes to Royal Palace dinners offered to illustrious guests. Even in the late 1950s and 1960s, King Norodom Sihanouk followed King Norodom I's dilection for French cuisine -- the latter was so proud of his French chefs that His Majesty would introduce them to his foreign guests. Typically, Malcom McDonald, the British High Commissioner for South East Asia, quite the ultimate esthete and sybarite himself, admiratively noted down in his Angkor book the dinner that the King offered to him and 29 other guests at the Royal Palace in Phnom Penh when he visited Cambodia in 1957 with Malaysian-Chinese movie magnate and photographer Loke Wan Tho: "Potage Bisque d'Ecrevisses/Barquettes de Caviar/Pointes d'Asperges au Gratin/ Dindonneau Farci au Foie Gras/ Salade de Dalat/ Caprice d'Arlette/ Coupe Khemarin."
Other Contributions
Another cherished aunt of SM King Sihanouk's, HRR Princess Ket Kanya Mom, was a culinary inspiration for the late Cambodian sovereign, who liked to publish her own recipes in the Bulletin Mensuel d'Information, a Royal Palace publication: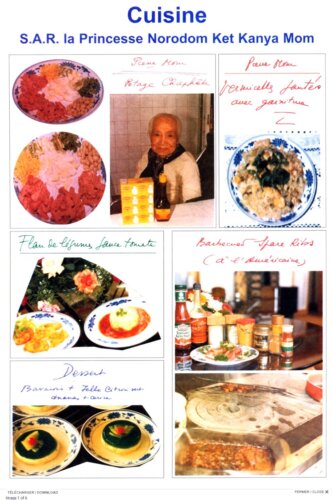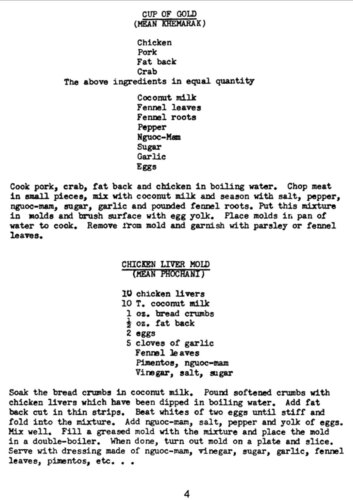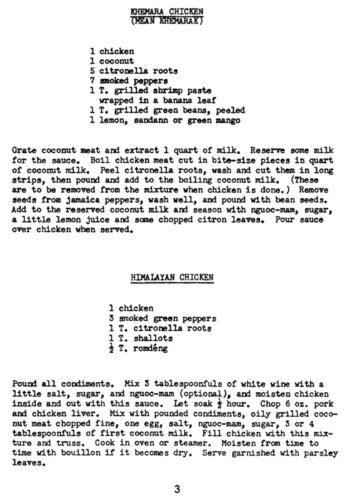 In the volume, a portrait of H.M. King Norodom Suramarit: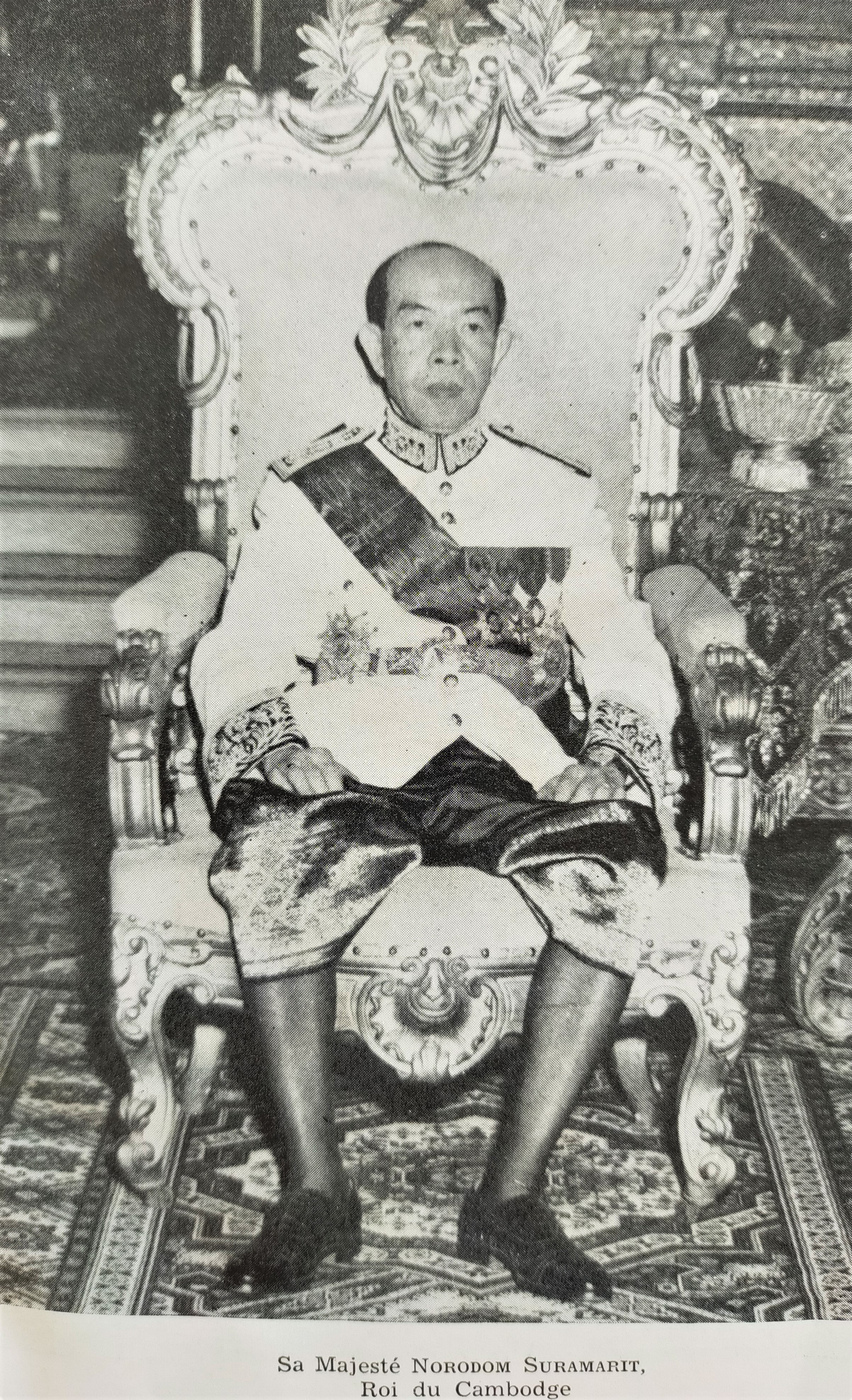 and the letter and portrait of H.R.H. Prince Norodom Sihanouk, who had just abdicated the throne (after reigning since 1941) to focus on political and social matters as Prime Minister and, from 1960, Head of State: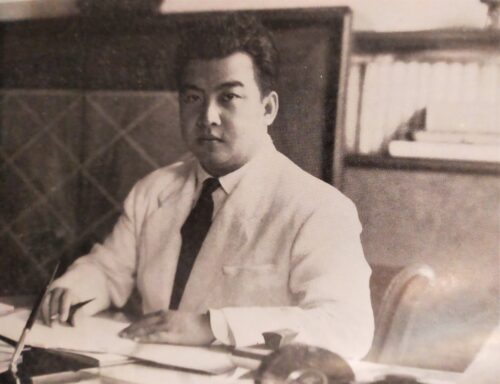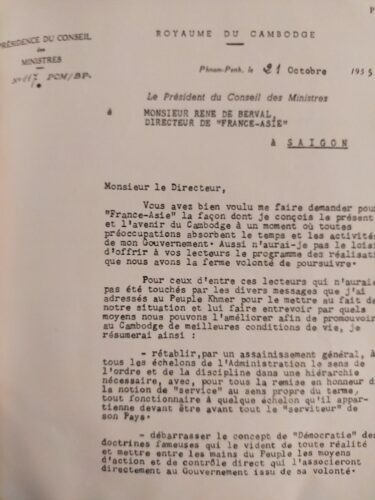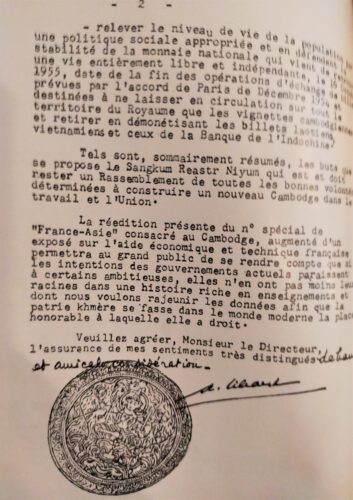 Tags: Cambodian cuisine, Royal Family, ethnography, culinary, King Norodom Sihanouk, Royal Family of Cambodia, Royal Palace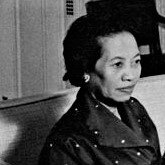 Rasmi Sobbhana Norodom
H.R.H. Princess Norodom Rasmi Sobbhana (សម្តេចព្រះរាជកនិដ្ឋា នរោត្តម រស្មីសោភ័ណ្ឌ, Samdech Preah Reach Kanitha Norodom Reaksmey Sophoan in Khmer) (Nov. 1898, Phnom Penh -1971, Phnom Penh), daughter of Prince Norodom Sutharot and Princess Norodom Phangangam, was the sister of King Norodom Suramarit, sister-in-law of Queen Kossamak of Cambodia and aunt of King Norodom Sihanouk.
Unmarried, she dedicated her life to social action, in particular the education and empowerment of young women in the Kingdom of Cambodia, as a teacher at Phnom Penh Sutharot School and as the author of two published books: Motifs décoratifs Khmers à l'usage de la broderie (1954) and L'Art de la cuisine cambodgienne (1960). She has been credited of being the first to create the modern 'Apsara dance' form in 1958.
In 1995, H.R.H. Princess Norodom Ranaridh Marie created the Samdech Rasmi Sobbhana Women's Foundation, named after S.A.R. Princess Rasmi Sobhana. Initially a shelter for war orphans and refugee children on the Thai-Cambodian border, the Sobbhana Foundation opened three training centers helping young Cambodians to master traditional craft skills such as silk weaving, embroidery or wood carving. In 2022, after the expanded republication of the Princess' book, a Samdech Rasmi Sobbhana Scholarship Program was launched with the proceeds from this non-commercial publication, with the active support of Templation Angkor Resort and Angkor Database.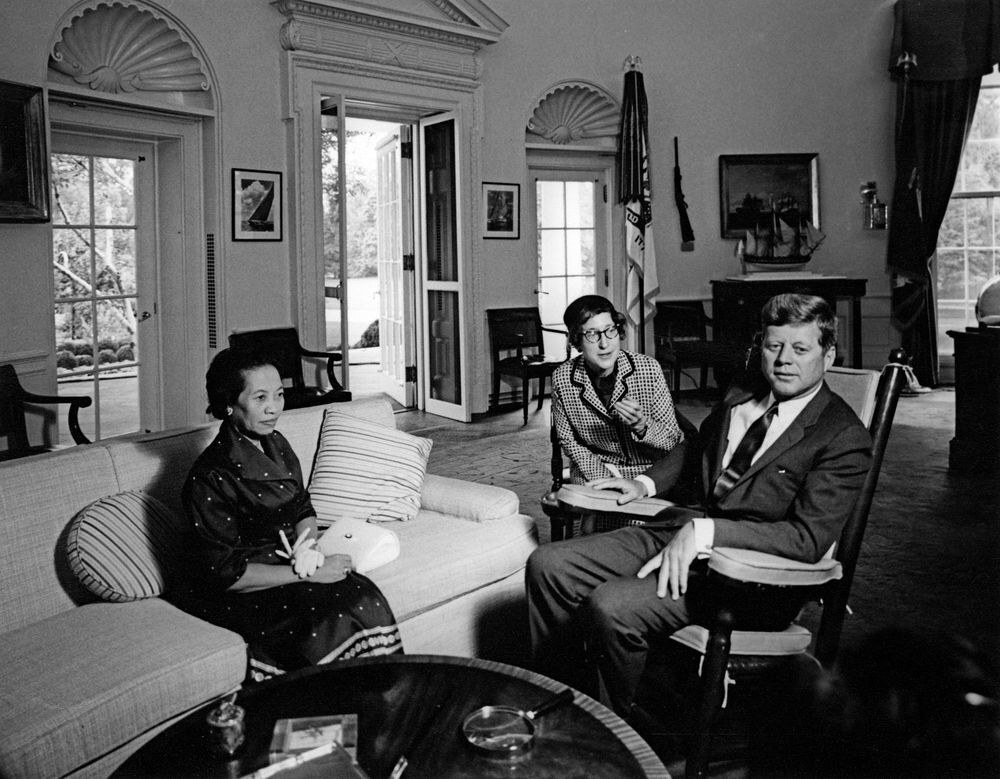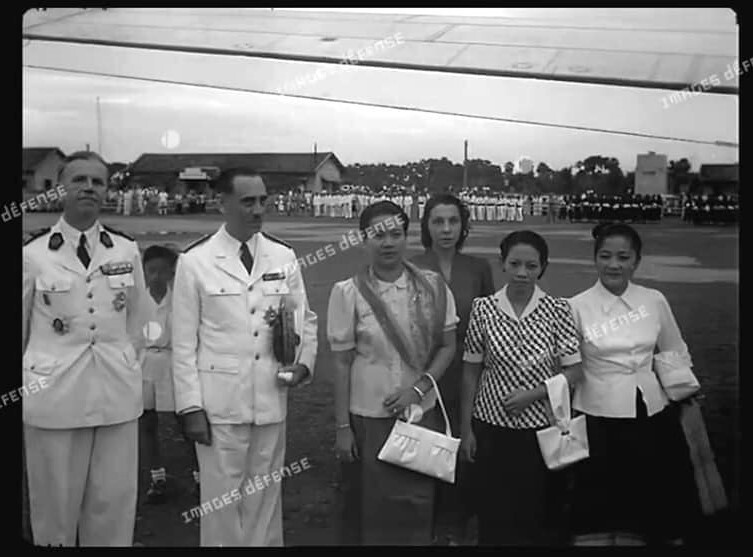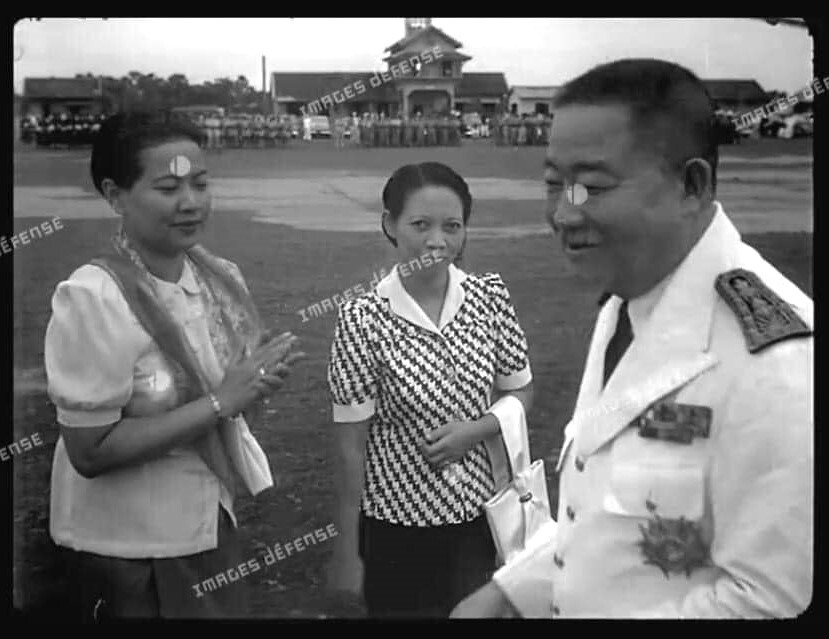 In the 1950s and 1960s, Samdech Kanitha was actively helping King Norodom Sihanouk in his effort to promote his non-aligned diplomacy, as seen for instance in the first photo, in the White Office Oval Office, with President John F. Kennedy in 1960. Below, photos (retrieved by @Neath Coffee, 9/7/2023) show Princess Rasmi Sobbhana at the arrival of King Norodom Sihanouk's royal visit in Luang Prabang, Kingdom of Laos, in 1961. The Cambodian princess is seen between King Srey Svang Vathana, the last sovereign of the Kingdom of Laos, and his spouse [unfortunate watermarks added by the French Defense Ministy Information Service hide part of her face].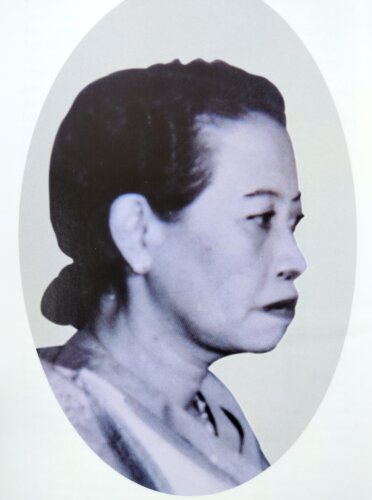 The Princess' portrait in the book Apsara Dance, dedicated to Queen Kossamak and to her.