Angkor: An Introduction
by George Coedès & Emily Floyd Gardiner & George Bliss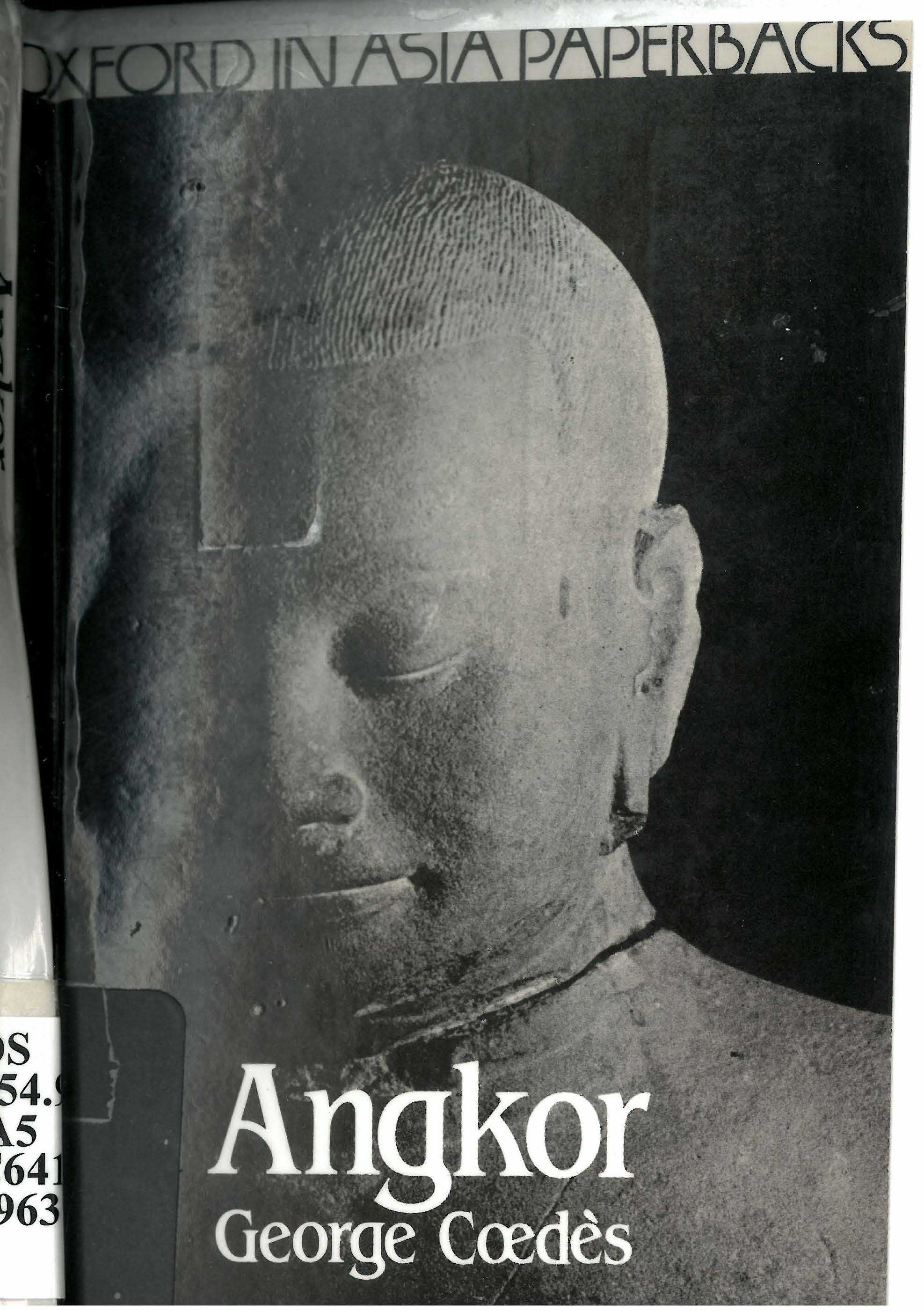 Type: e-book
Publisher: Oxford University Press, Oxford-New York-Kuala Lumpur
Published: 1963
Pages: 156
ISBN: 019 638129 0
Language : English
With his outstanding intellect, multi-faceted expertise, immense curiosity and an intimate knowledge of the Khmer culture and outlook, the author gives us here a short essay which, some sixty years later, remains a most stimulating and illuminating essays on Angkor and its civilization.
About the role of French archaelogists and restorers of the temples: "The lovers of romanticism have even reproached the French archaeologists for denuding the ruins of the vegetation which obscured them, and for making them both accessible and comprehensible. Unfortunately, we were obliged to choose between clearing the ruins or having them devoured by the forest."
The spiritual link between Cambodian people and the ruins: "'I have tried to let these great stone structures speak for themselves, because, in the minds of the Khmers, they were never just inert buildings without souls, but monuments with a vital quality that still attracts all who see them."
The religious function of the Angkorian complex: "Actually at Angkor Thorn in the enclosure of Phimeanakas which was once the site of the former royal palace, there is no trace of residences except some foundations intended for wooden structures. There are no remains of these light buildings though a number of them are pictured in the bas-reliefs, so that in studying the archaeological map of the Angkor region, we are seeing only the religious skdeton of the city. Even the enclosing wall is actually the wall of the central temple, the Bayon. But then another question arises: what could have been the purpose of such an accumulation of religious buildings, vrhich finally sapped the vitality of the country like a cancer? For one must realize what bondage they necessitated, and what slavery and taxes their upkeep required."
Regarding the Kings and Queens of Angkor, the author shares some valuable notations on Jayavarman II (why did he settle on the Kulen mountain for a while?) and Jayavarman VII (was he actually the "leper king", as his contemporary, Beaudoin I of Jerusalem, was also suffering of this ailment?). And in closing, he gives us a Genealogy of the Kings of Cambodia that remains to the day one of the most complete and accurate: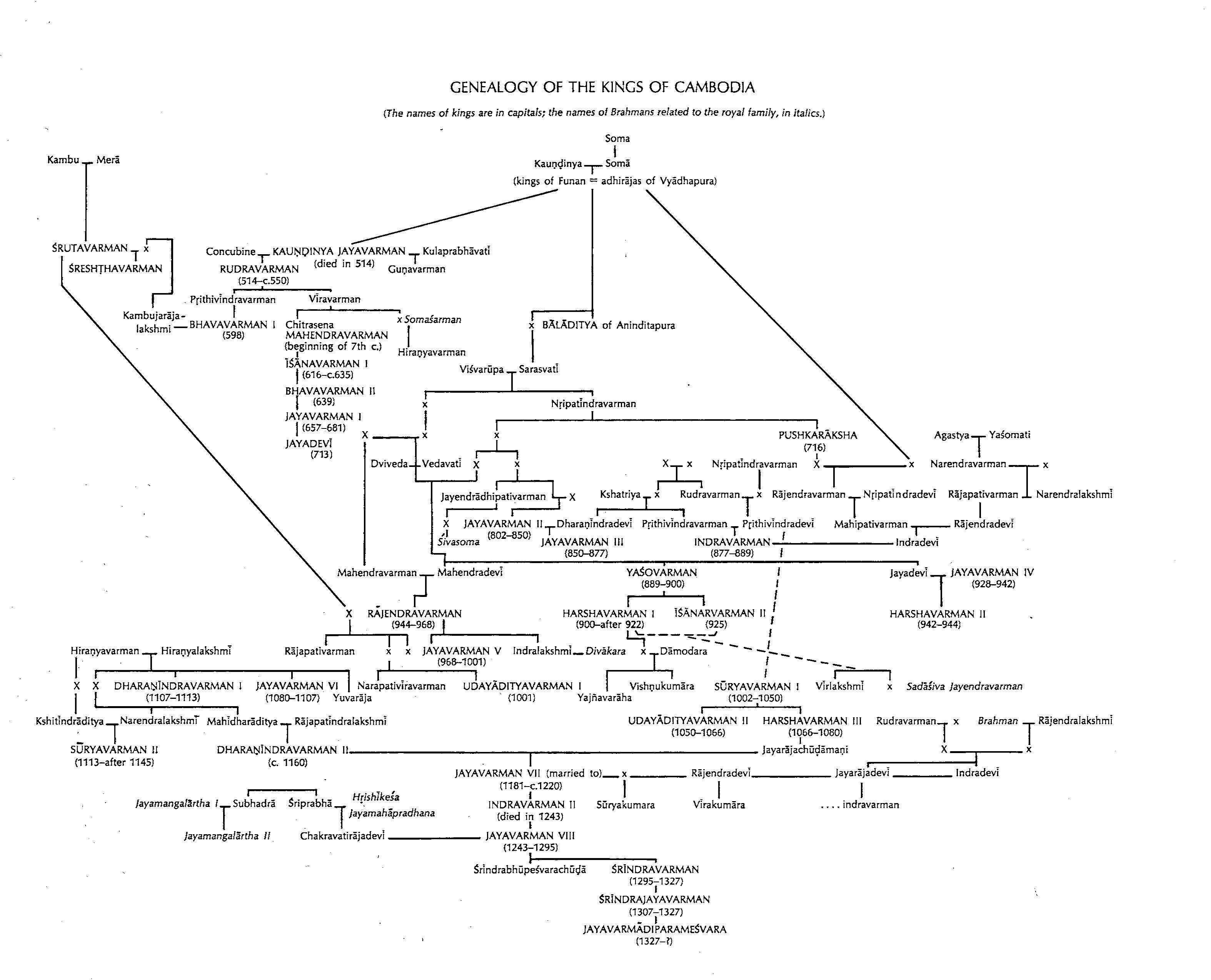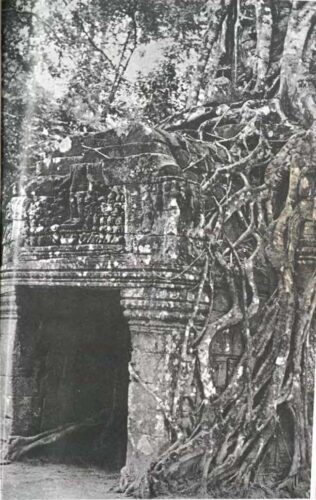 Ta Som Temple in the late 1950s (photo by George Bliss)
Tags: Bayon, Angkor Wat, Jayavarman II, Jayavarman VII, Ta Prohm, temples, epigraphy, inscriptions, chronology, genealogy, ancient kingdoms, ancient capitals, Queens & Kings of Cambodia, Angkor Thom
George Coedès
George Cœdès (to be pronounced Zsedes) (10 Aug 1886, Paris, France – 2 Oct 1969, Paris) was a leading archeologist, linguist and historian in the field of Khmer studies.
Director of the National Library of Thailand in 1918, he became director of École française d'Extrême-Orient (EFEO) in 1929, until 1946. In 1935, he married Neang Yao.
A specialist in the history of Indo'Chinese ´Indianized kingdoms´, he wrote The Indianized States of Southeast Asia (1968, 1975, first published in 1948 in French as Les états hindouisés d'Indochine et d'Indonésie) and The Making of South East Asia (1966). He was also a leading researcher in Sanskrit and Old Khmer inscriptions from Cambodia.
Professor George Cœdès is also credited with rediscovering the former kingdom of Srivijaya (modern Palembang), which was influent from Sumatra through to the Malay Peninsula and Java.
Emily Floyd Gardiner
Emily Delafield Floyd Gardiner (1905, Mastic Estate, New York, USA -1994) was an American socialite, a literary editor and translator.
Married to US Economic Counselor Arthur Zimmerman Gardiner, she spent several years in Japan and in Saigon, thus firsthand knowledge of Angkor. In 1963, she edited and translated into English George Coedes' Angkor: An Introduction.
George Bliss
George T. Bliss (1927, Sarasota, Florida, USA - 8 Aug 2009, Sarasota) was a sculptor and photographer who spent many years in Africa and Southeast Asia as a USAID worker.
His photographs illustrated George Coedes' seminal book, Angkor: An Introduction (1963).