Shadow Over Angkor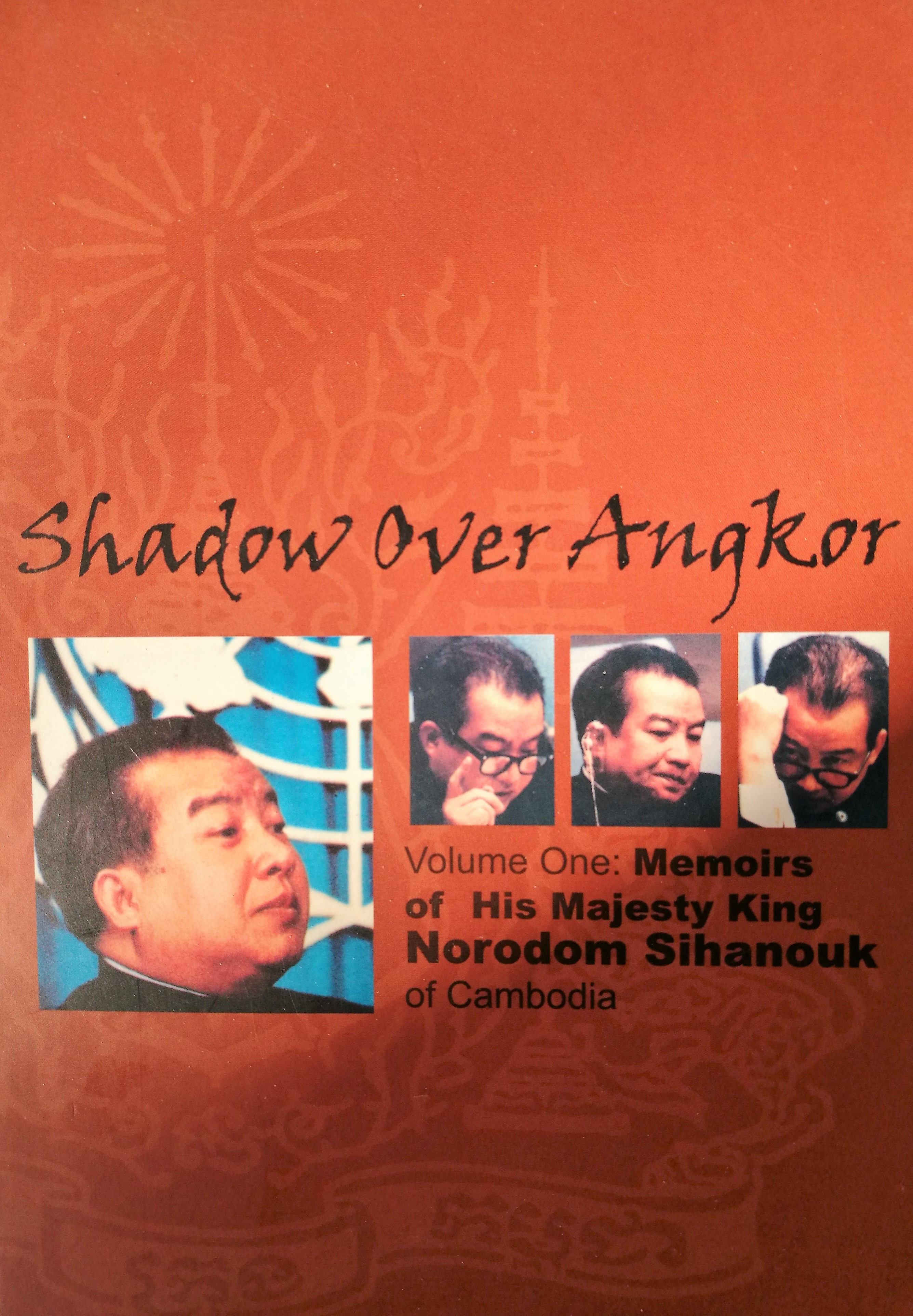 by King Norodom Sihanouk & Julio Armando Jeldres
Language : English
Vol I. (#107 at Angkor Database Library) - 303 pages - Hardback
Monument Books
Collected from conversations and personal papers by Ambassador Julio A. Jeldres, the King of Cambodia's Private Secretary for many years. Among a rich corpus of notations on internal and international politics, one chapter is poetically titled "Voir Angkor et mourir", To See Angkor and Die.
About the Authors
King Norodom Sihanouk
Norodom Sihanouk (នរោត្តម សីហនុ; 31 October 1922 – 15 October 2012) was the King of Cambodia from 1941 to 1955 and from 1993 to 2004. Affectionately known to the Cambodian people as Samdech Euv (សម្តេចឪ, Father Prince), he masterminded the independence from the French colonial rule in 1953, inspired the creative Golden Age of the young country and was instrumental to national reconciliation after the US-crafted coup d'etat by Lon Nol, the Khmer Rouge brutal rule and the Vietnamese intervention.
Cambodian photographer Kim Hak has devoted a book to the collective mourning surrounding King Sihanouk's passing away in 2012.
Julio Armando Jeldres
Ambassador Julio Jeldres (1 Dec. 1950, Santiago de Chile) was a teenager in faraway Chile when, in 1967, he wrote directly to the King Palace of Cambodia wanting to know more about the fascinating Kingdom at the other end of the world. An epistolary relationship started, until the young Chilean met with King Norodom Sihanouk in Pyongyang at the start of the 1990s. becoming His Majesty's personal secretary. Julio Jeldres authored in 2003 "The Royal House of Cambodia", a reference on all things royal in Cambodia. An updated edition was released in January 2018.