Dance at the Royal Palace, 1931
by Léon Busy
A rare extensive footage of rehearsal by Royal Ballet dancers and pupils at Chanchaya Pavilion, Royal Palace of Cambodia.
Published: 2022
Author: Léon Busy
Language : Silent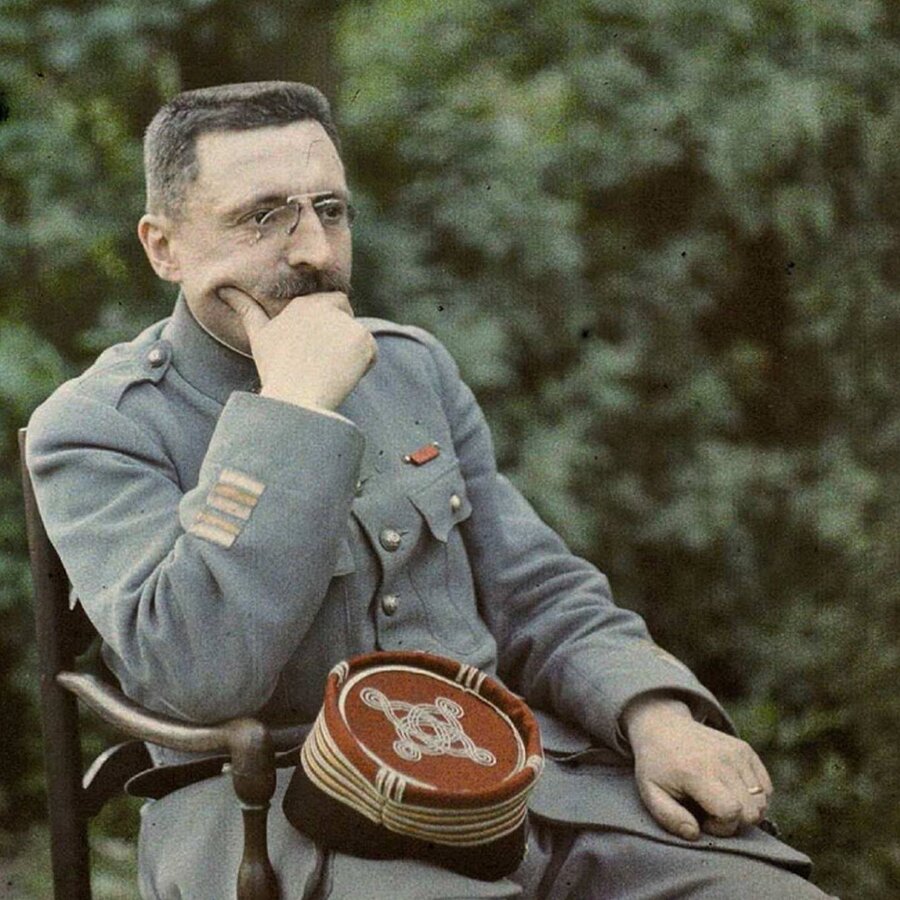 Léon Busy
Léon Busy (19 Apr. 1874, Paris - 1951, Paris) was a French photographer and curator who edited and participated to numerous photo collections about colonial Indochina, Angkor and Southeast Asian daily life.
Initially a soldier (graduated from the prestigious Polytechnique school) with the French colonial troops from 1895 to 1920, he contributed to various colonial Exhibitions in Paris during the 1920s and 1930s. He came back to Indochina en 1921 to picture Angkor and Cambodia for the vast photo-and-film collection "Archives de la planète" set up by banker and philanthropist Albert Kahn. Kahn encouraged him in using the autochrome camera developed by the Lumière Brothers, which he had discovered during a 1909 screening by French photographer Jules Gervais-Courtellemont.
From 1926 to May 1931, Busy led the Photography Department of the Office indochinois de tourisme et de propagande, taking photos, working in close collaboration with Vietnamese photographers such as Ngoc Chan, Nguyen Huy Ky, and Dao Van Than, and gathering rich collections for touristic and documentary publications.
In July 2022, the Albert-Kahn Museum released online some 1,360 photos taken by Léon Busy in Indochina from 1914 to 1921, as the deadline to transfer these documents to Public Domain was reached.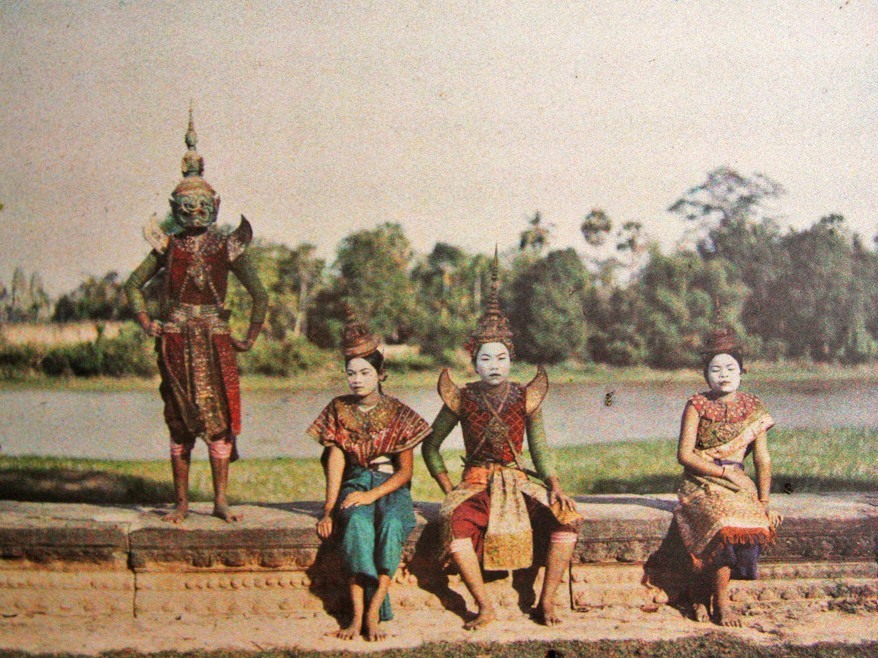 Apsara Dancers in Angkor, a famous photography by Léon Busy (1918 or 1921)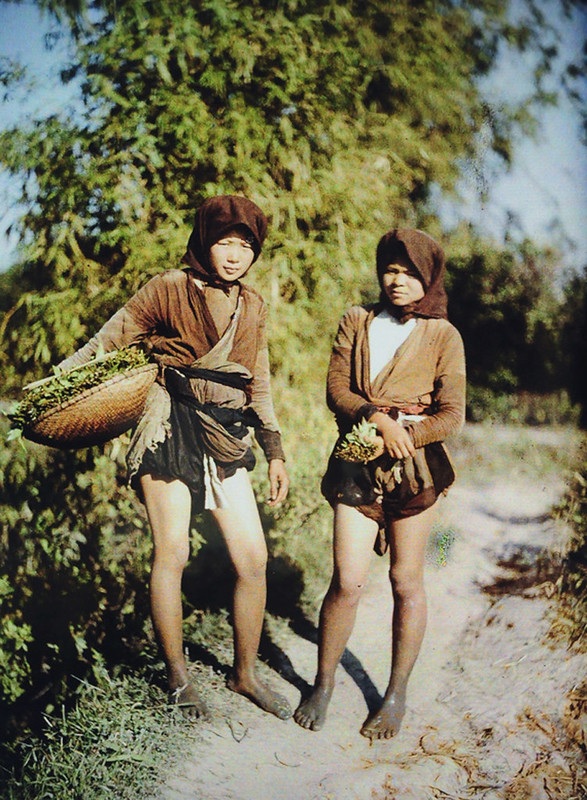 Hai-rau rice farmers, by Léon Busy (1922)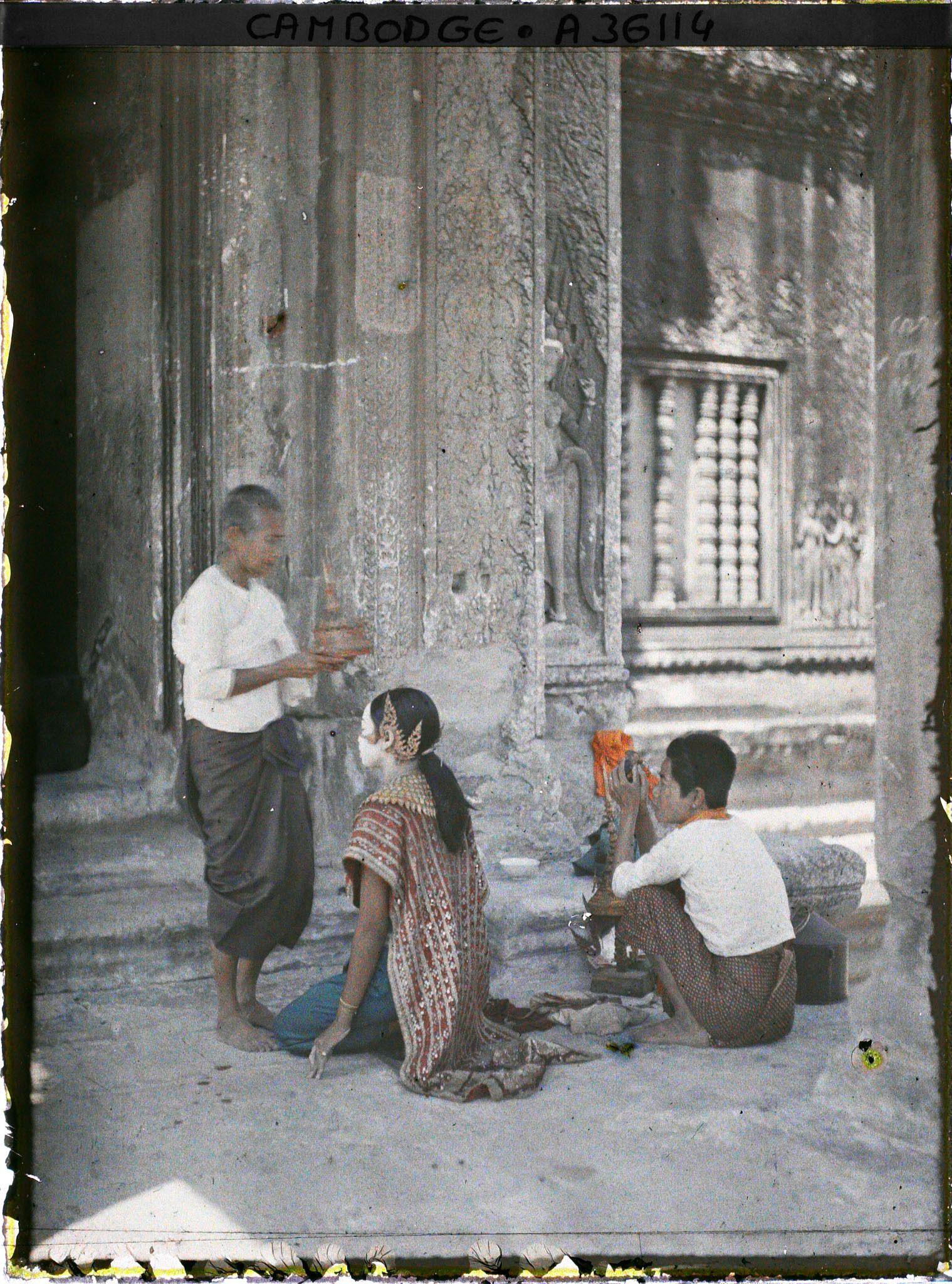 A dancer getting her mokot (tiara) before a performance in Angkor Wat, 1921 (amongst the photographs released online in July 2022). Collection Musée Albert Kahn, France.