Miriam T. Stark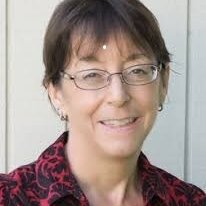 Professor Miriam T. Stark has worked in Southeast Asian archaeology since 1987 and currently directs field-based archaeological research programs in Cambodia that focus on political economy and state formation.
She is a co-director of the Lower Mekong Archaeological Project and a co-investigator with the Greater Angkor Project and the Khmer Production and Exchange Project.
Since 1995, she has taught in the Department of Anthropology at the University of Hawai'i at Manoa, with specialties in East and Southeast Asian Archaeology and Archaeological Method and Theory.
She also lectured on the AIA's national circuit Cultural Heritage Policy Committee (2013–16 term), focusing on ancient trade networks that linked Southeast Asia to the rest of the Old World, and the origins of Southeast Asian civilizations, with a particular focus on the rise of the Khmer Empire.
Listed works