Angkor, Monuments Of The God-Kings
by Joan Lebold Cohen & Bela Kalman
A milestone photo report on Khmer temples completed just months before the closing-down of the country by the Khmer Rouge.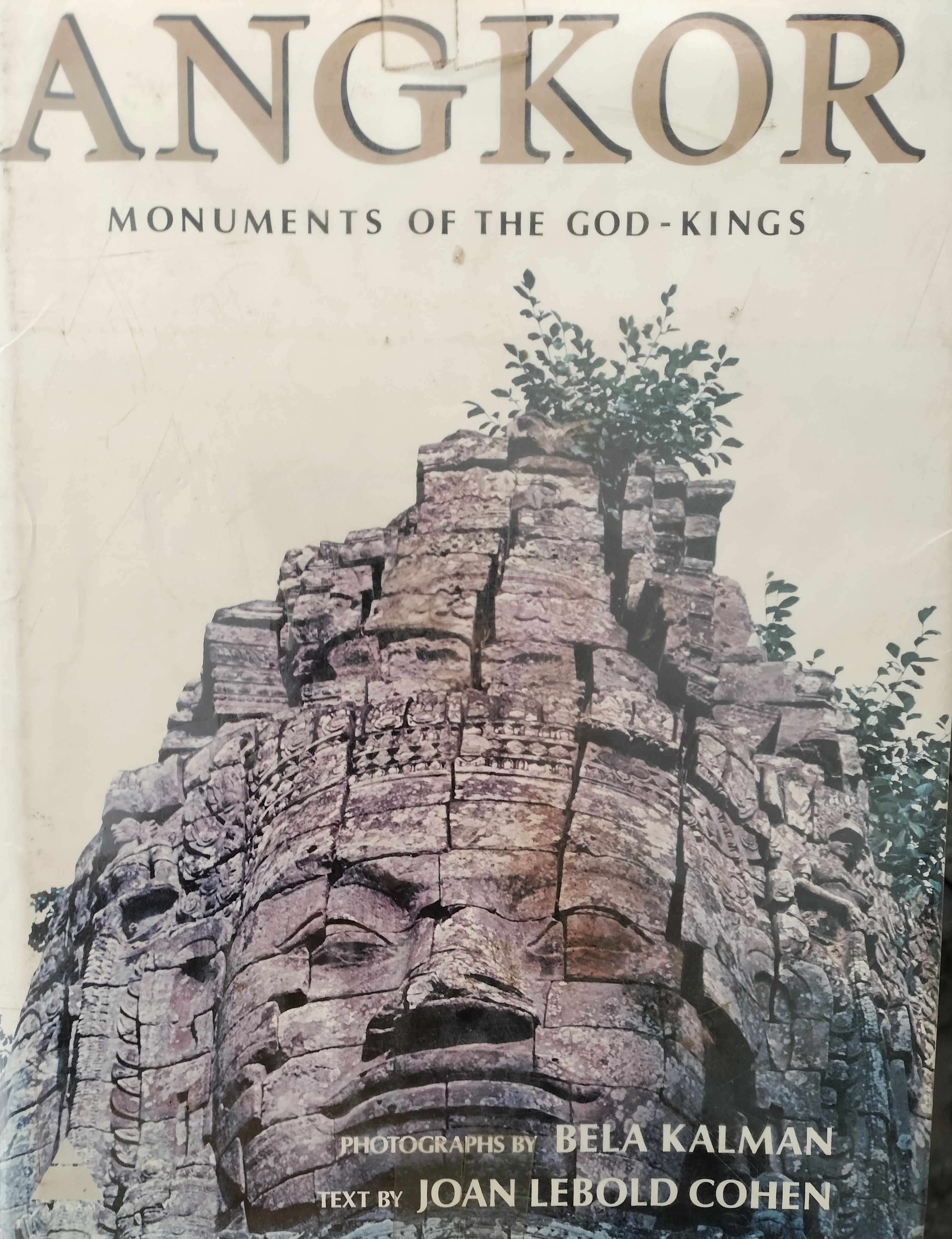 Type: Hardback
Publisher: Harry N. Abrams, New York
Published: 1975
Pages: 240
ISBN: 0-8109-0075-0
Language : English
ADB Library Catalog ID: PH-ARC6
This truly magnificent work is not only a reference book for the astonishing quality of Béla Kalman's photographs, nor for the concise yet well-documented texts written by Asian art historian Joan Lebold Cohen. It is also a poignant reminder of the radiant beauty of Angkor just before darkness fell upon Cambodia on April 17, 1975 (the third day of Khmer New Year celebrations), when the Khmer Rouge stormed into Phnom Penh and shut down the whole country for four years.
While the last Conservator-in-chief, Bernard-Philippe Groslier, was busy securing the sites and protecting workers involved in ongoing archaeological and restoration programs, the author visited Angkor Wat and other major temples in the vicinity. On the photos, we can see that bas-reliefs were at that time less damaged, the details more defined. Also obvious on these remarkable shots, statuary was still left in situ, as in the "Thousand Buddhas Gallery" at Angkor Wat: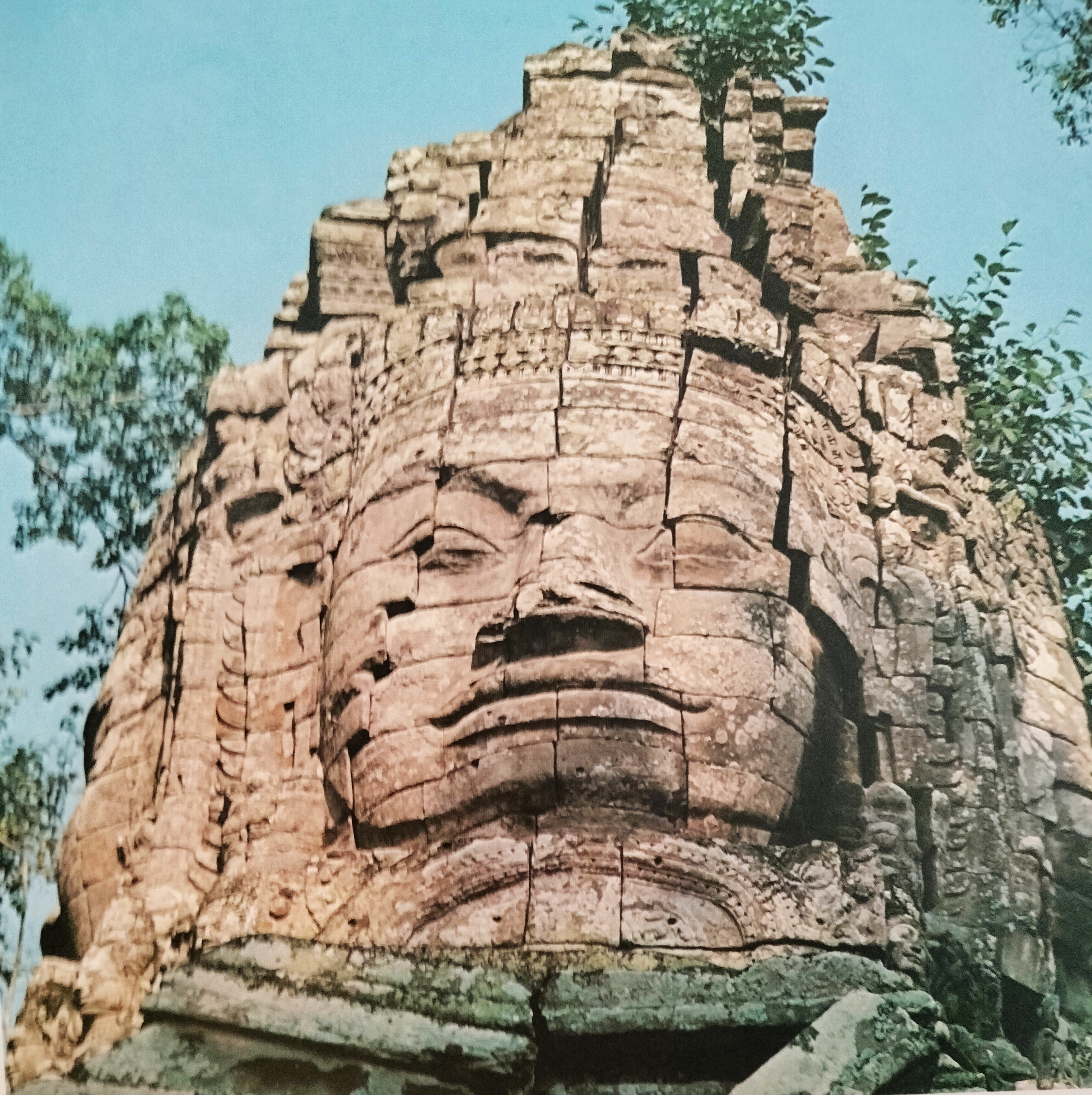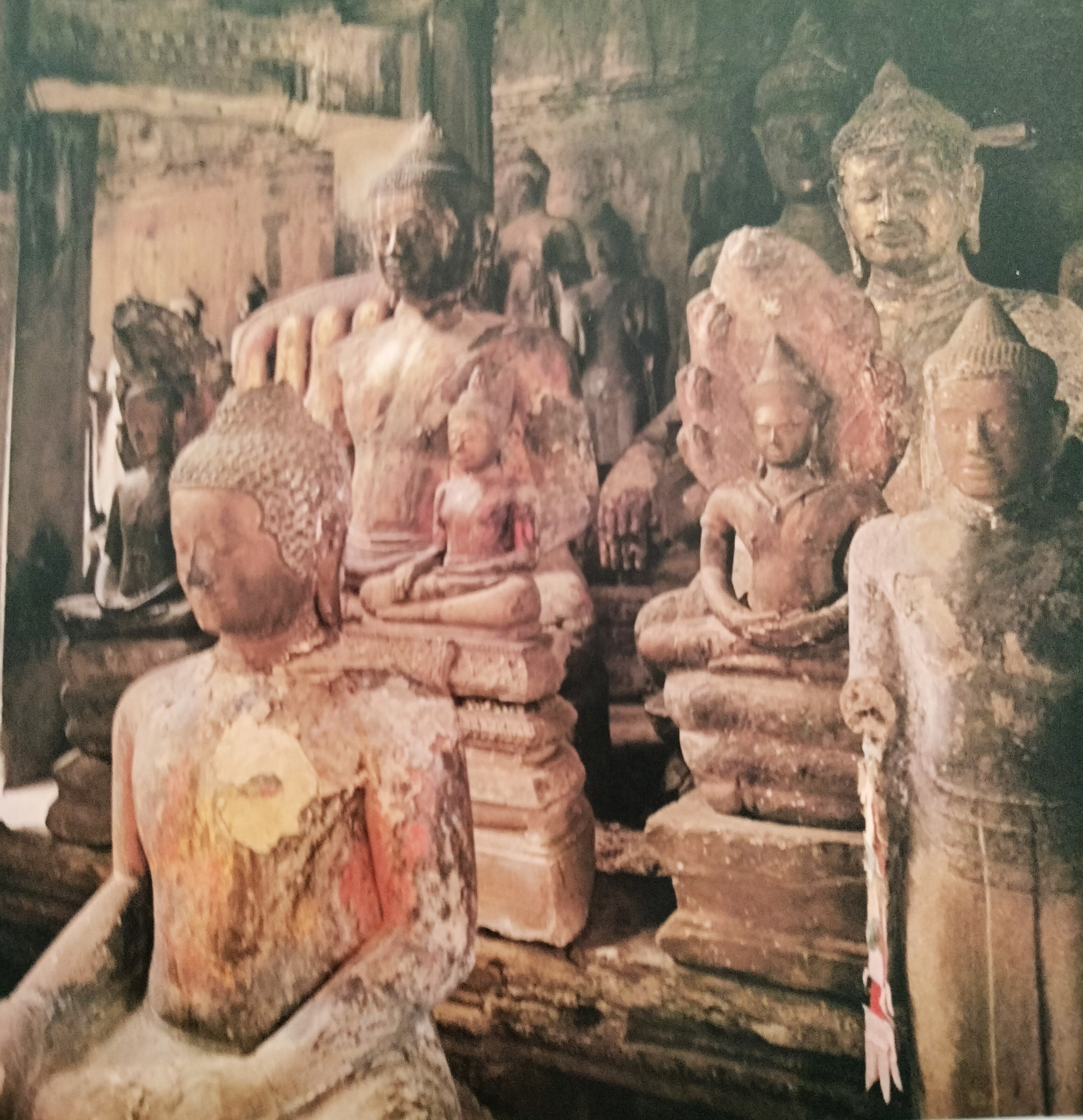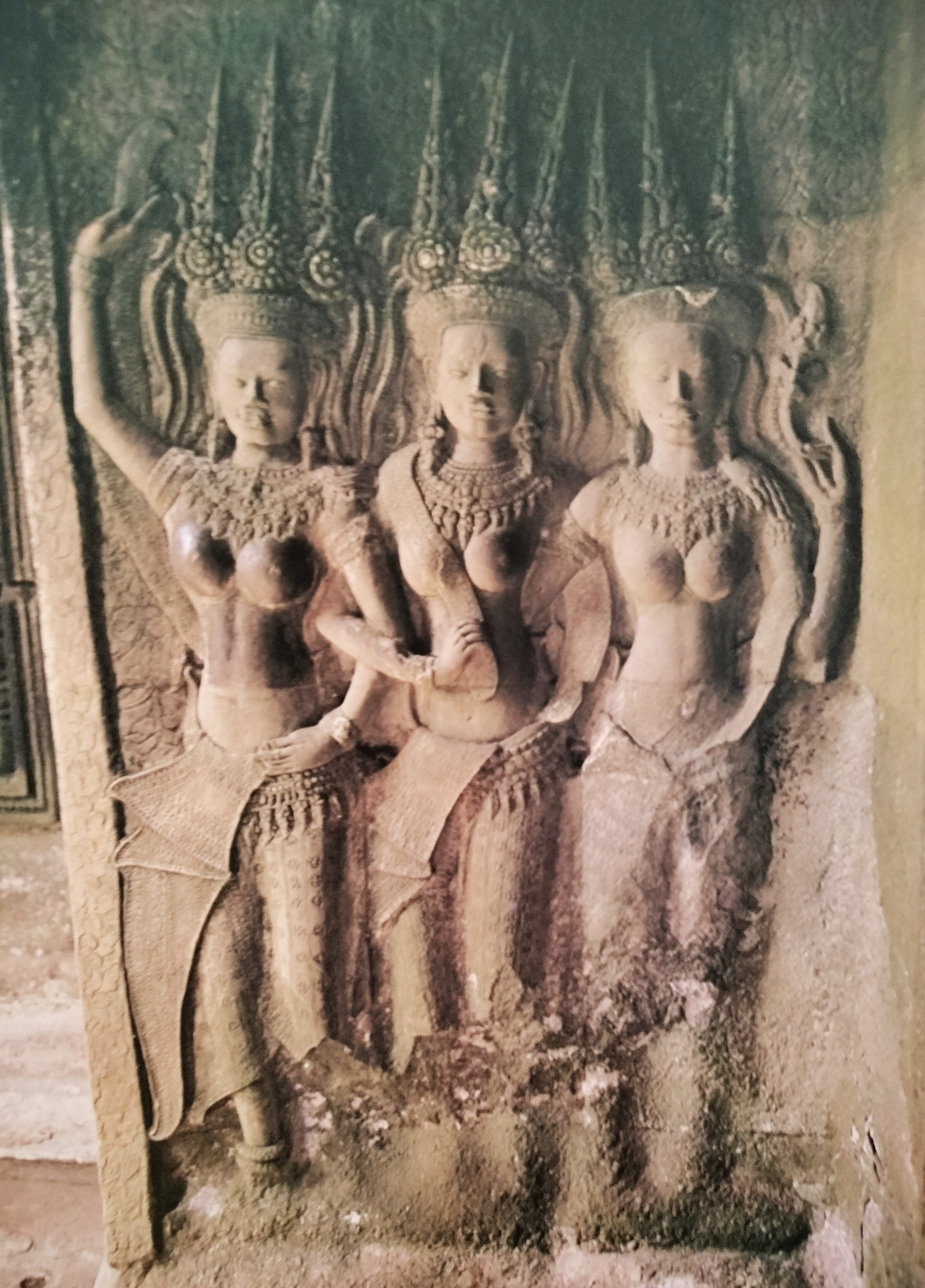 Top to bottom: Ta Som tower with Lokeshvara face; group of Buddha statues at Angkor Wat; three tevadas in Angkor Wat outer gallery (out of 137 illustrations in the book; photos Béla Kalman).
Tags: photography, Angkor Wat, Angkor Thom, statuary, Khmer history, Modern Cambodia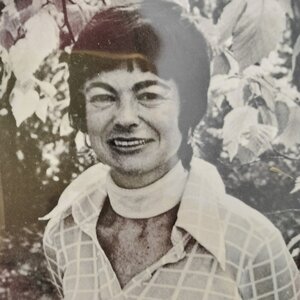 Joan Lebold Cohen
Joan Lebold Cohen (b. 19 Aug 1932, Highland Park, Illinois, USA) is an American freelance photographer, curator, and researcher in Asian art history. A regular visitor to Asia since 1961, Cohen lived in Japan, Hong Kong, and China, where she was a witness to the post-Cultural Revolution period from 1979 to 1981. Her book The New Chinese Painting: 1949–1986 (1986) was one of the first English-language publications to introduce recent generations of Chinese artists to the West.
Her first-hand reports on the early development of Chinese contemporary art were published regularly in the Asian Wall Street Journal, Art News, and Asian Art News, as well as other newspapers and magazines. A professor of Oriental art history, School of the Museum of Fine Arts, Tufts University (Boston, USA) for more than 25 years, she also authored China Today and Her Ancient Treasures (1987), Yunnan School: A Renaissance in Chinese Painting (1988), and co-authored Angkor, Monuments of the God-Kings.
Kept at Asia Art Archive (Hollywood Centre,Hong Kong), the Joan Lebold Cohen Archive of 16,453 digitised slides forms a collection of primary documents about art and artists in and from Mainland China, and to a lesser extent Vietnam, Taiwan, and Hong Kong, dating from the 1970s to the early 2000s. The structure of this archive follows the photographer's original organisational system and consists of forty-six boxes of slides. Each box is divided into thirty compartments, with approximately 200 to 600 slides per box, and each box is labeled according to categories devised by Cohen: region, artist, significant exhibition, public art, and everyday life. "It was all very innocent in the beginning-- I had to have slides to teach about Asian art history", she noted in 1999; "I had no notion of being a photographer or that I would become addicted. What began as a simple documenting exercise of people and landscape became a quest to reveal the full-blown culture, humanity and the range of forms and patterns in nature. I am a student of cultural history and each image promised a more profound level. Moreover, I was in constant dialogue with the paintings I had studied and the formal aspects of composition. If asked what kind of photographer I am – I always think of myself as a photographer of mountain mists. However, I do so much like to take pictures of people. I strive to have them reveal their inner quality and natural being."

A 2003 photograph kept at JLC Archive, AAA.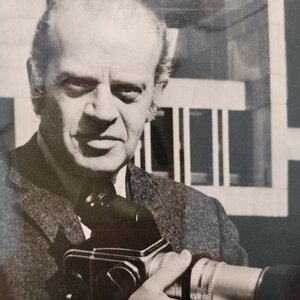 Bela Kalman
Béla T. Kalman (29 July 1921, Budapest, Hungary -- 26 June 2011, Boston, USA) was a renowned photographer and a mentor to many younger photographers who contributed to several illustrated books, including Indian Country: America's Sacred Land (with texts by Tony Hillerman).
With an inclination to visual arts and theater, he completed his studies in 1943 but was sent with his brother to a Nazi labor camp, from which they escaped. He fled his Soviet-occupied country in 1956, first to Austria before an aunt in Chicago sponsored his coming to the United States. Working as a photographer for Life magazine, he moved to Boston in 1962, having his first exhibition there in 1964.
Given the title of master by the International Federation of Photographic Art in 1984, he produced many artworks through the lens -- which he called his "third eye'', and his work is now included in the permanent collections of some 18 museums. After opening the outlet Studio 350 in Boston, he swiftly transitioned from traditional to digital photography.
Working on Angkor and other temples in 1974-1975, he fulfilled "one of my dearest dreams", noting: "The ruins of Angkor have always fascinated me [...] I photographed Angkor just prior to Cambodia's involvement in the Indochinese conflict; since then, it has been closed to visitors. I was thus one of the last fortunate enough to view these extraordinary monuments."