L'Indochine et la Chine: récits de voyage de John Thomson (French Adaptation)
by John Thomson & Hippolyte Vattemare
Type: On-Demand Books
Publisher: Hachette & Cie, Bibliotheque des Ecoles et des Familles, Paris
Published: 1879
Pages: 184
ISBN: 978-0341-288947
Language : French
John Thomson
Scottish photographer and geographer John Thomson (14 June 1837, Edinburgh – 29 Sept. 1921, Edinburgh) was a pioneer in photographying the ruins of Angkor in 1866, part of his ten-year long travel stint across Asia after joining his elder brother William in Singapore in 1862.
When he left for the Far East, he had studied photography processing and technique as an apprentice in an optical and scientific device manufacturing company, while enrolling to evening classes at Watts Institution and School of Arts to study chemistry, philosophy and geography.
Thomson was welcomed at the Court of Siam in 1965, and then to Phnom Penh Royal Palace the following year. After Cochinchina and Indochina, he traveled around China, documenting local cultures, landscapes and artefacts of the East. He insisted to travel to Angkor, with the assistance of his friend H.G. Kennedy, a British Consulate officer fluent in Siamese, after reading Henri Mouhot's travel accounts, first published in English even if Mouhot was a French citizen.
After his Asian period, he worked on the street people of London, deveoping a style of social documentary viewed as the historic basis of modern photojournalism. Yet he was at ease in all strata of society, to the point that he became portrait photographer of the Mayfair High Society, with a Royal Warrant granted to him in 1881. He had a great impact on his contemporaries, for instance introducing the famous travel writer Isabella Lucy Bird to the art of photography.
Like most pioneer photographers, Thomson rarely took photos of himself. This one was taken by accident during a street life photoshoot in China: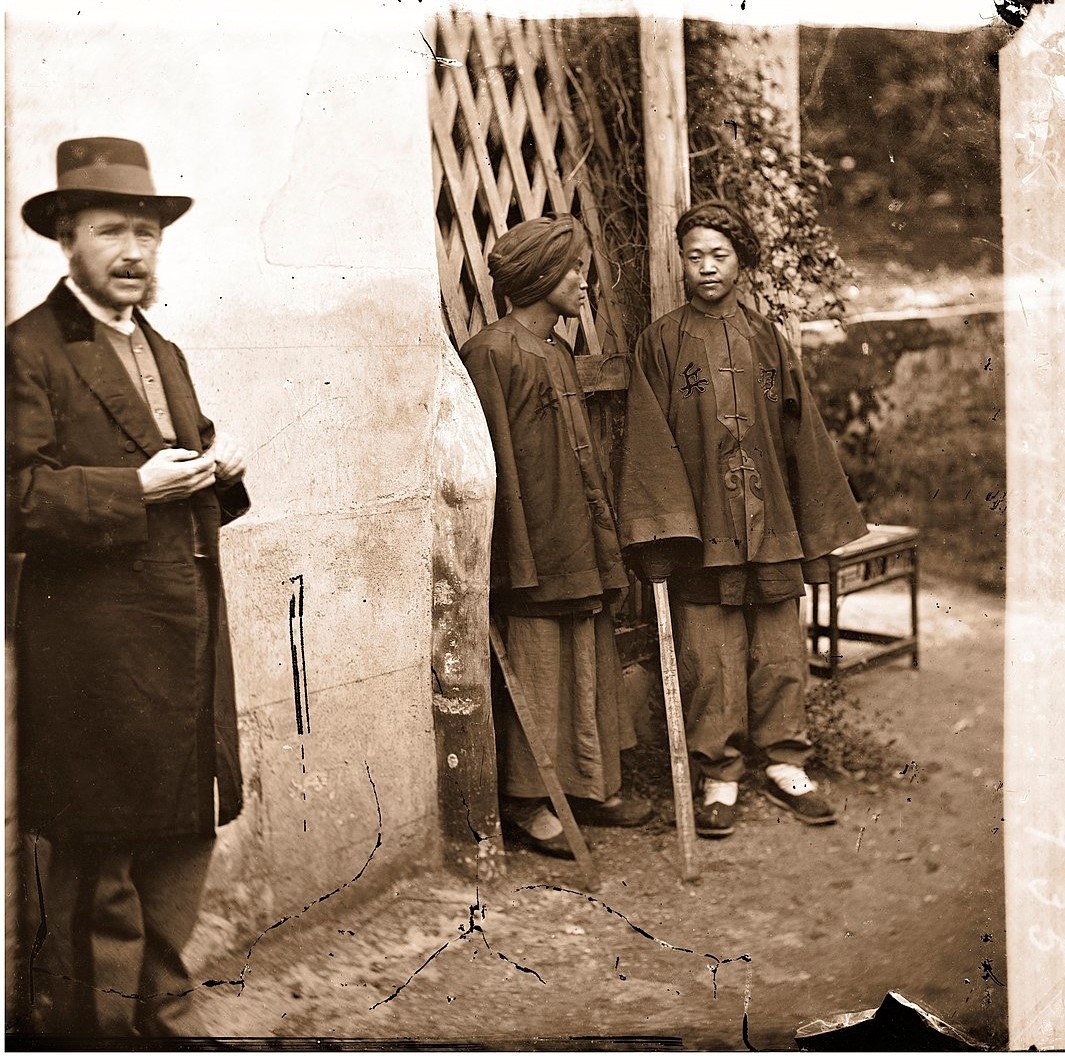 See the short online biography by the National Library of Scotland.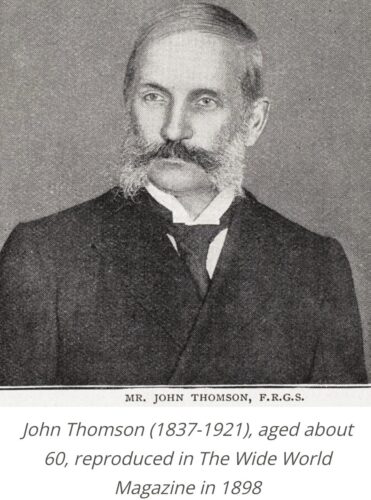 (photo Cambodia News English)
Hippolyte Vattemare
Hippolyte Vattemare (?- 1882) was a French literary translator who translated a great number of books and essays from the English language, mostly related to discovery travels and geography.
He translated -- or "adapted", since translation was then often considered as an exercise in condensing the original text and making it (supposedly) more accessible to the French readership -- English versions of travel accounts by Christopher Colombus, Vasco de Gama, David Livingstone, Frederik Whymper, Sir Samuel White Baker, and edited French Admiral La Pérouse travelogues 'for educational purposes'.
He also translated from French into English, mostly technical manuals and commercial or official epistolary correspondences.
(Photo: the 1879 edition of John Thomson's book shortened and translated by H. Vattemare)