Saoy, Royal Cambodian Home Cuisine | សោយ
by Rotanak Ros & La Mo
A personal reinterpretation of several recipes from a Cambodian culinary cookbook classic,
Type: Hardback
Publisher: Chef Nak, Phnom Penh (printed in China)
Edition: This copy courtesy of Chef Nak's Team, March 2023
Published: 2022
Pages: 210
ISBN: 978-9924-9663-1-9
Language : English
ADB Library Catalog ID: CULI44
Almost two years after the re-publication of the 400 entries-strong sum 'The Culinary Art of Cambodia' by HRH Princess Norodom Rasmi Sobbhana (the great-aunt of King Sihamoni of Cambodia), "celebrity chef" Nak shares with us her reinterpretation of around 120 dishes from that same collection of recipes, reflecting not only perennial culinary traditions but a certain idea of "royal homecooking" -- and let's overlook the oxymoron here .
With the ethereal, almost elegiac illustrations by artist Sot Serey, and the vintage tableware, gold (-plated) cutlery and dark background used in La Mo's gorgeous photographs, there is a distinct sense of nostalgia infusing this publication -- even while following the distinctively American trend in modern cookbooks, for instance the categorization of ingredients into 'proteins' and 'others'. While Princess Rasmi Sobbhana did supervise the table at Phnom Penh Royal Palace, however, as an educator and women's advancement advocate she was above all determined to collect, organize and share timeless recipes for the use of the Cambodian everyman (and woman).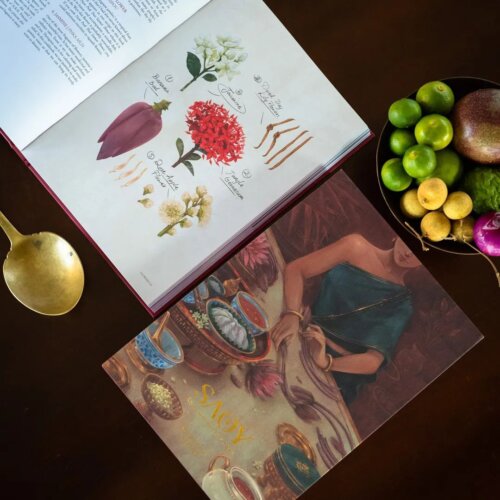 Characteristically, the Khmer verb used for 'eating' is សោយ, saoy, an ancient term which, according to Chuon Nath dictionary, initially meant "to be happy, or sad, or fruitful","to enjoy", "to consume", before referring to the act of eating or drinking amongst Cambodian royalty and high society. Moreover, សោយរាជ្, saoy reach, means "reigning as the King of Earth".
For titling her earlier collection of recipes, Chef Nak had used the much more common verb for eating in Khmer,
ញ៉ាំ, nhoam. It has to be noted that the Khmer language has also a specific verb for eating when referring to animals, សី, sei, while បុណ្យ, bon, means "to feast on".
And one can only marvel at the authoress' ingenuousness when she remarks in her introduction: "I hope that this book will demonstrate to our readers why Princess Sobbhana and I are so passionate about Cambodian food."
Forewords by HRH Princess Norodom Marie, HRH Prince Sisowath Tesso, HE Hun Many, Ambassador Julio Jeldres.
Tags: culinary, Royal Family, Queens & Kings of Cambodia, Cambodian cuisine, cuisine, recipes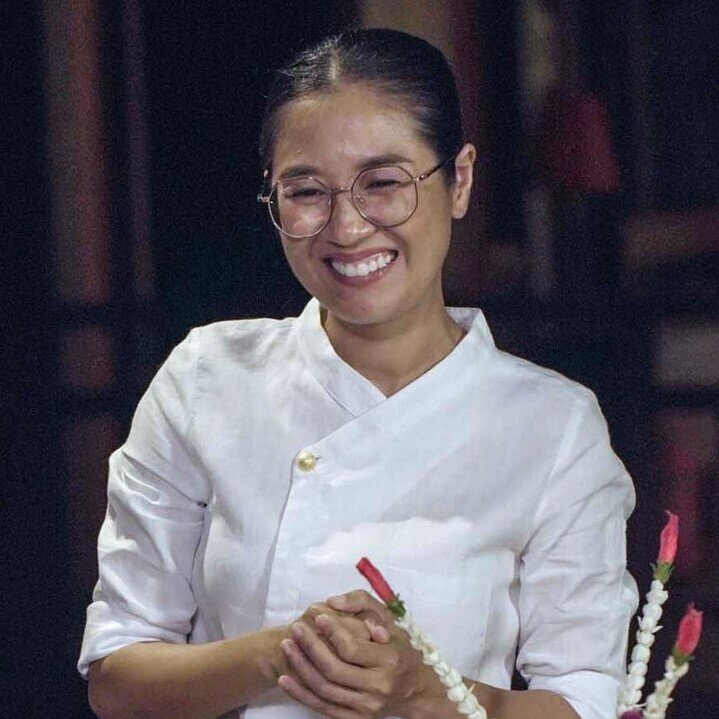 Rotanak Ros
Rotanak Ros, Chef Nak, is a Cambodian chef who published several books on her country's cuisine, and is active on social media channel.
Late 2022, she launched her Luxury Home Dining experience in Pekluong, not far from downtown Phnom Penh on the bank of the Mekong River.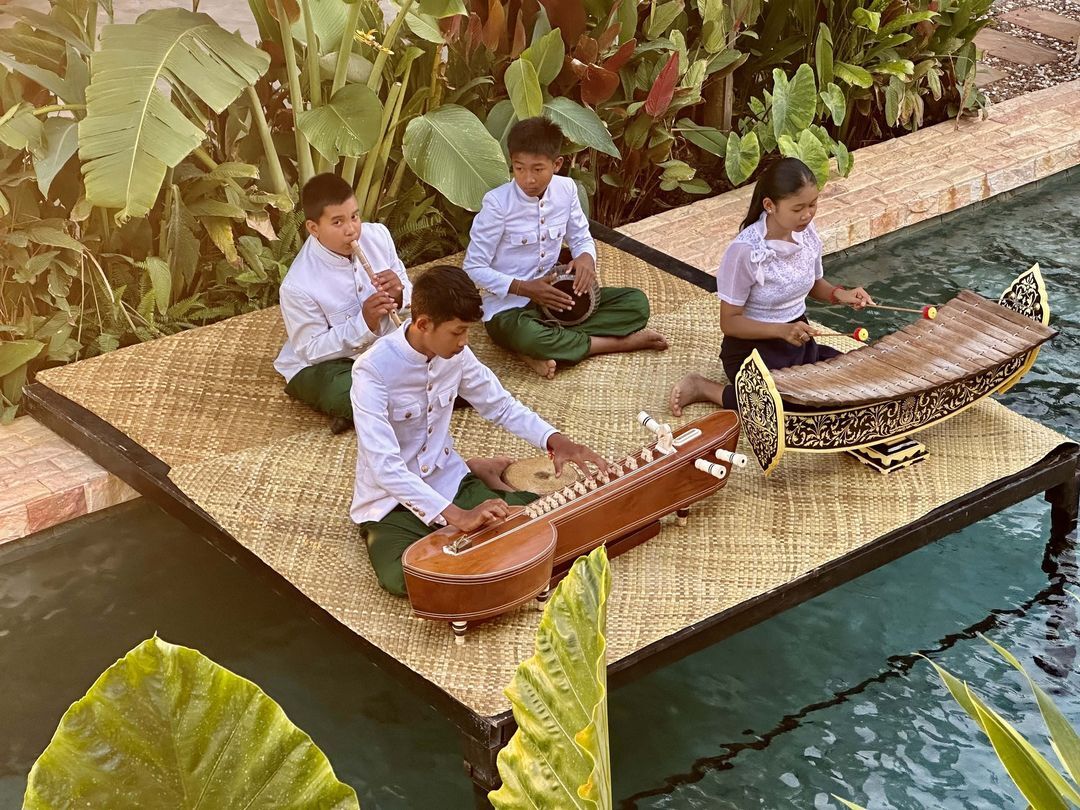 Chef Nak's website: "ចក្ខុវិស័យរបស់ Chef Nak គឺ ម្ហូបខ្មែរល្បីសុសសាយ និងទទួលបានការកោតសរសើរទូទាំងពិភពលោក។"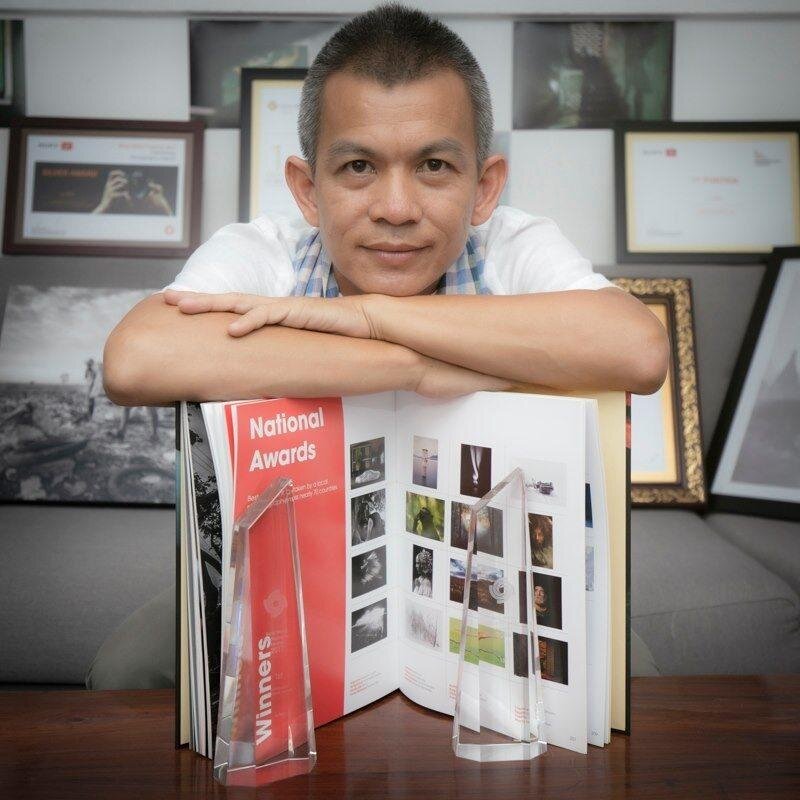 La Mo
Award-winning photographer La Mo (Ly Min) (24 Apr 1977, Siem Reap) is known for his photo-essays on wildlife, nature and people in Cambodia. He excels at capturing the magical and the sacred in daily life, with a keen eye on religious and folk celebrations.
An ambassador for FujifilmX, he constantly explores his country as a poet of the image, and recently started to share his travel experiences with Unseen Cambodia.