Vorvong & Saurivong, A Cambodian Tale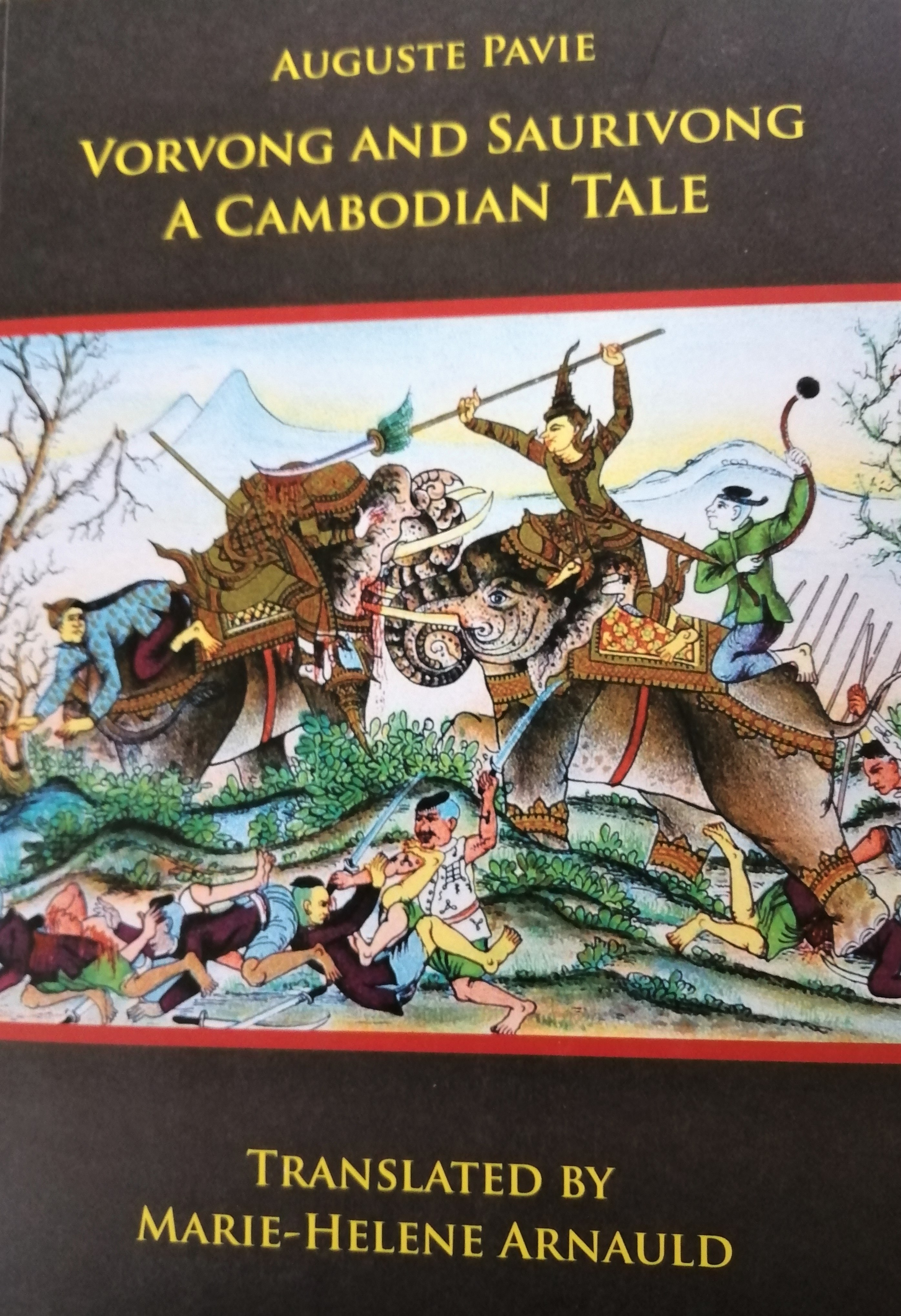 by Auguste Pavie
Language : English
2018 - with all original 31 monochrome and 20 color illustrations. (#74 at Angkor Database Library) - 136 pages - Paperback
Jasmine Image Machine, Phnom Penh
The story of two brothers, Vorvong and Saurivong, was read to the French explorer by a local learned villager, who had kept it on a palm leaf manuscript.'Later, Pavie translated the tale into French, and published it in his collection of essays and travelogues, Mission Pavie Indo-Chine. 
This version of Pavie's text is a translation from French by Marie-Helene Arnaud, published in Phnom Penh with the original illustrations.
About the Author
Auguste Pavie
At first a French enlisted infantryman, then civil servant and diplomat, Auguste Pavie (1847-1925) extensively explored the lands of Cambodia, Lao and Siam.
His interest in local cultures and traditions brought him to collect folktales, manuscripts and notations on the mores of local people, material for eleven books published between 1898 and 1919 under the generic title Mission Pavie Indo-Chine 1879-1893.