ОБ ИЗУЧЕНИИ КАМБОДЖИ В РОССИИ (Cambodian Studies in Russia)
by Elena A. Zapadova
When Russian people started to hear about Cambodia and Angkor, and how?
Publication: ПИСЬМЕННЫЕ ПАМЯТНИКИ И ПРОБЛЕМЫ ИСТОРИИ КУЛЬТУРЫ НАРОДОВ ВОСТОКА, XXIII ГОДИЧНАЯ НАУЧНАЯ СЕССИЯ ЛО ИВ АН СССР, Moscow, Nauka | NBE for Electronic Version
Published: 1990
Pages: 8
Language : Russian
This concise and yet well-document study shows us how the public and scientific interest in Khmer civilization and Cambodia started to develop in Russia from the mid-1880s.
According to the author, the first mention of Cambodia in Russian media dates back to 1825, with...a translation from the English of American merchant captain John White travel to that country while he was exploring possible maritime trade routes in the Gulf of Tonkin (Путешествие капитала Уайта в Камбодию (Пер. с англ.) Северный архив . СПб., 1825, ч. 14, № 5, с.- 66-82).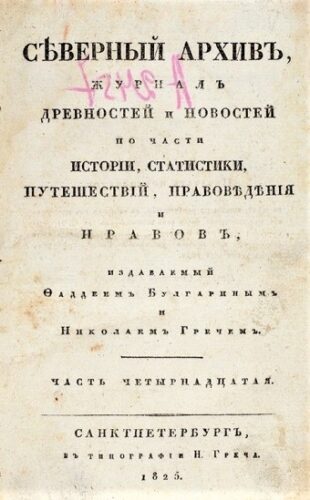 Possibly the earliest mention of Cambodia in modern Russia appeared in the perediocal Severny Arkhiv, Northern ArchiveWhile Russian diplomats and military leaders were focusing their attention on Burma (Myanmar) and Siam (Thailand), Russian scholars and Orientalists were perusing the works on Ancient Khmer civilization from French explorers, archaelogists and linguists, such as
Auguste Barth, Louis Finot, Abel Rémusat, Doudart de Lagrée, Henri Mouhot
.
After analyzing the first Russian major study on Khmer Art published in 1886, the author comments the written accounts of diplomat Grigory de Vollan and aristocrat-globetrotter Prince Konstantin Viazemsky, who became close friends during their visits to Southeast Asia. While the former carefully studied the Angkorean site and the history of Khmer civilization, the latter was the first Russian writer to vividly describe the mores of Cambodian people in his Путешествие вокруг Азии верхом (Travels Across Asia on Horseback (1892) (Отдел рукописей ГБ СССР им. В.И.Ленина. Фонд 178, ед.хр. 8390).
Elena Zapadova has picked two notations from Viazemsky's relation of his visit to Cambodia, characteristic of his keen eye for daily life (and female beauty):
"... ловят тут также крабов и приманкой служит не что иное, как тело самих ловильщиц. Девки просто становятся минут на двадцать по пояс в такое тинное место, где их много, и вылезают потом все облепленные крабами; ноги у них иногда бывают общипаны до крови, ибо крабы очень крепко впиваются своими клешнями. Выйдя на берег, девка выберет всех облепивших ее крабов и потом опять идет в трясину повторять ту же операцию". ('they also catch crabs here, and the bait is nothing else but the body of the catchers themselves. Girls just stay twenty minutes up to the waist in a muddy place where the crabs abund, and then they crawl out all covered with crabs; their legs are sometimes plucked to blood, because crabs dig very hard with their claws. Coming out to the shore, the girl will choose all the crabs that have stuck to her, and then again goes into the pond to repeat the same operation.')
'Он побывал и на представлении, где разыгрывались сцены из Рамаяны "под звуки оглушительной, но не лишенной приятности музыки. Участвующие были одни женщины, некоторые в страшных масках, и хотя весьма мало одеты, но очень пестро и богато'. ('He also attended a performance where scenes from the Ramayana were played out "to the sounds of deafening, but not unpleasant music. Perfomers were some women, often wearing frightening masks, and although they were really scarcely dressed, the costumes were very colorful and richly adorned."
In addition to several academic works on Cambodia, the author notes that Russian bestselling author Vera Kolokolnikova devoted one of her many books to Indochina at the turn of the century.
Angkor Database input:
1) About 'Captain White': On 7 October 1819, Lieutenant John White (1782-1840), a member of the East India Marine Society of Salem, Massachusetts, arrived in Saigon in the US Navy brig Franklin. His account of his visit -- the second American commercial mission in Cochinchina after Captain Jeremiah Briggs on the Fame in 1802 -- was published in A Voyage to Cochinchina by John White, Lieutenant in the United States Navy (Boston, 1823), and has been described by Robert Hopkins Miller (The United States and Vietnam, 1787-1941: National Defense University Press, 1990) as "a vivid example of an early American reaction to the Vietnamese and their ways." (source: Tim Doling's Historic Vietnam, Heritage Portal).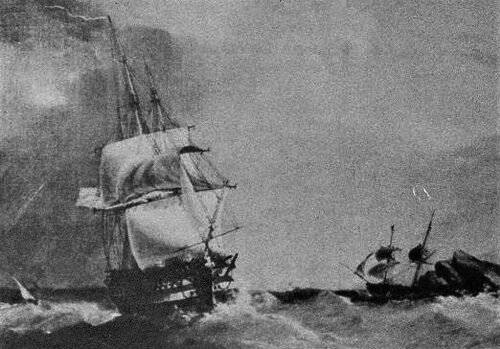 The USS Franklin in 1819
2) For a sample of contemporary Russian research on Angkor civilization, read Domakha G.I., НЕКОТОРЫЕ АСПЕКТЫ ВЗАИМОСВЯЗИ ТИПОЛОГИИ КХМЕРСКИХ ХРАМОВ РАННЕАНГКОРСКОГО ПЕРИОДА (IX-XI ВВ.) И СКУЛЬПТУРНОГО ОФОРМЛЕНИЯ (Aspects of Typology of Khmer Temples 9th-11th centuries), НАУКА И СОВРЕМЕННОСТЬ, Moscow, 2015.
3) Even if he did not actually visit Cambodia,
Prince E.E. Ukhtomsky
, a close confident of the Tzarevich and Tzar Nikolai II, made interesting notations about the Ancient Khmer civilization in his
ПУТЕШЕСТВІЕ ГОСУДАРЯ ИМПЕРАТОРА НИКОЛАЯ II НА ВОСТОКЪ (ВЪ 1890—1891)
(St. Petersburg, 1893-1897).
Photo: The gifts offered to Tzarevich Nikolai by the King of Siam during his visit in 1890-1891 (source: Melchinenko B. N., Б. Н. Мельниченко, Дом Романомым и Дом Чакри (Россия и Таиланд в конце XIX — начале XX вв., 2009)

Tags: Russian explorers, Russian researchers, 19th century, daily life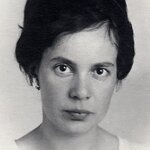 Elena A. Zapadova
Elena A. Zapadova (Западова Елена Александровна, 22 Feb. 1938, Leningrad - 21 Oct. 1991, Saint Petersburg) was a Russian Orientalist and philologist specialized in Burmese language and history.
She authored numerous essays and books, including In The Land Where The Irrawaddy Flows (В стране, где течет Иравади: Очерки культуры современной Бирмы, Moscow, Наука1980) and several essays on modern literature (poetry, fiction, folktales) from Myanmar.