Le rôle du Sanskrit dans le développement de la langue khmère (Sanskrit and The Development of Khmer Language)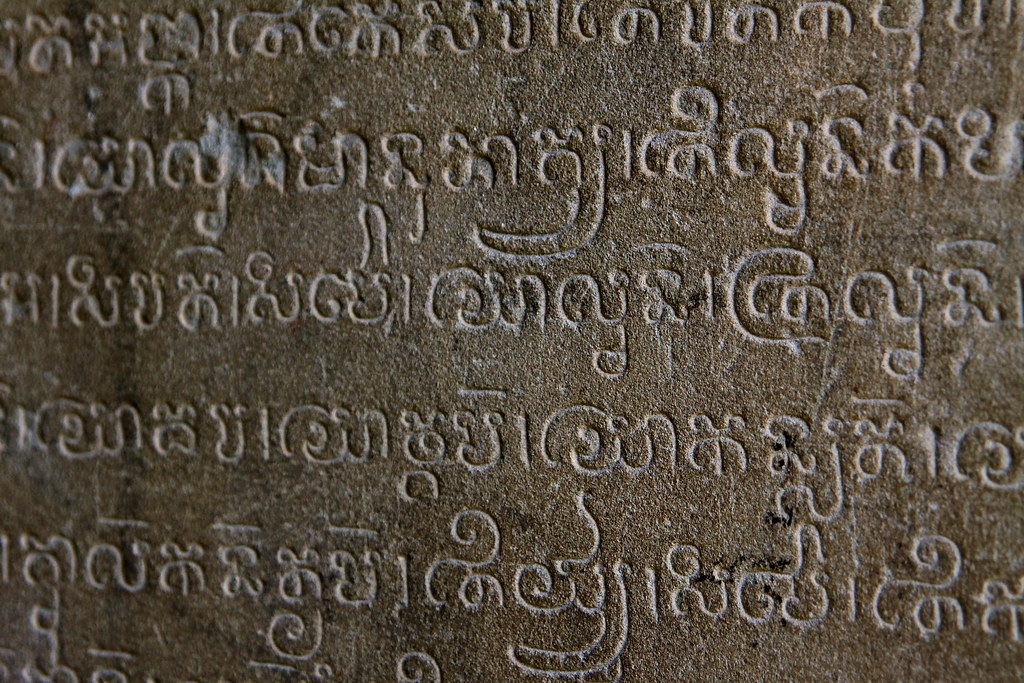 by Kunthea Chhom
Languages : English, French, Khmer, Sanskrit
2018 - 750 pages
How the Sanskrit linguistic corpus informed the developpement of Khmer as a specific written and spoken language. 
Religious rituals and administrative duties were the two main vectors for the penetration of Sanskrit language across the Khmer Empire. By studying the many translations of Sanskrit inscriptions into Khmer (the former often versified, the latter almost always in prose), tbe author traces the linguistic development and adjustement of the new language.
A fascinating case of "ideological etymology" can be found in the respective use of the terms 'kambuja' and 'khmer', and how they came to be put in relation one to each other through a mythical 'Hindi' origin. 
With an extended lexicon of Sanskrit and Khmer words, including their meaning in both languages.
About the Author
Kunthea Chhom
Epigraphist Kunthea Chhom became the first Cambodia-born Sanskritist at international academic level after defending her thesis at Ecole Pratique des Hautes Etudes (Paris) in 2016.
An alumna of Royal University of Fine Arts with various scholarship assignements in India, and a former student under the guidance of linguist Saveros Pou, Kunthea Chhom has been working for the Apsara Authority since 2008, specializing in dechipering stone inscriptions from the ancient Khmer Empire. Her research focuses mainly on the development of Old Khmer language which was in close contact with Sanskrit from the 6th to the 14th century CE. 
Besides her epigraphical research, she teaches Sanskrit grammar and Sanskrit inscriptions from Ancient Cambodia at the Faculty of Archaeology, University of Fine Arts, Phnom Penh. A researcher member of the DHARMA Project, Kunthea Chhom has also headed the Preah Norodom Sihanouk-Angkor Museum in Siem Reap, a joint establishment between Apsara Authority and Sophia University (Tokyo) opened in 2008.