Damian Evans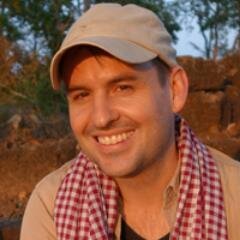 A Canadian-Australian researcher, Damian Evans focuses on archaeological landscapes in mainland Southeast Asia, in particular those of the Khmer Empire.
He specialized in using advanced remote sensing technologies such as airborne laser scanning (or "LIDAR") to uncover, map and analyse the urban and agricultural networks that stretched between, and beyond, great temple complexes such as Angkor in Cambodia.
Fellow researcher with the University of Sydney, then the Institut Francais d'Etudes Asiatiques, has published several essays on Angkorian archaeology and mapping.
Listed works