Banteay Chhmar
by Peter D. Sharrock & Claude Jacques & Swati Chemburkar & John Sanday & Paisarn Piemmettawat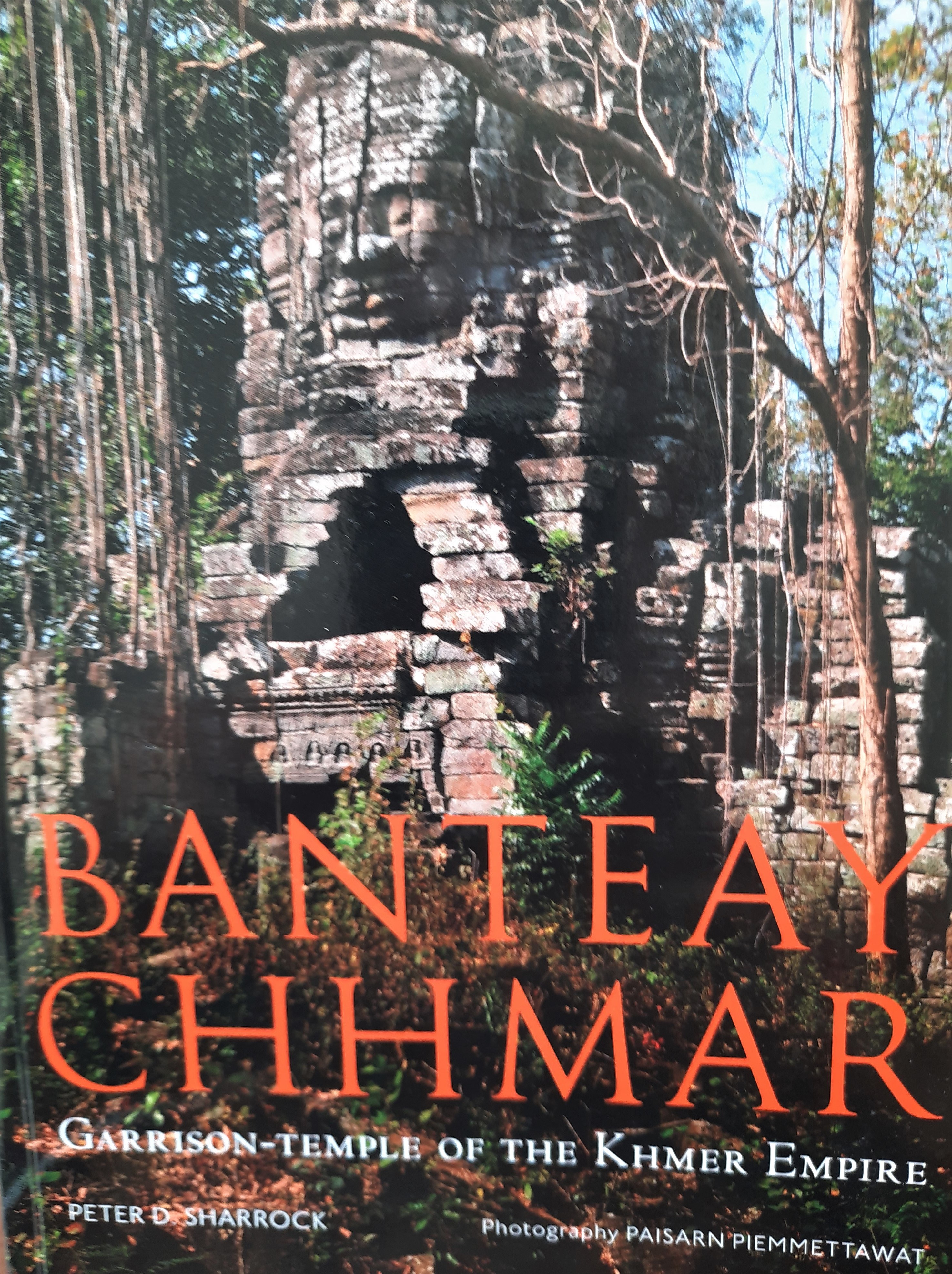 Type: Paperback
Publisher: River Books (with Global Heritage Fund)
Published: 2015
Pages: 200
ISBN: 9786167339207
Language : English
Peter D. Sharrock
A Reuters newsreel agency correspondent during the American war waged in Indochina during the 1960s-1970s, Peter D. Sharrock, PhD, teaches at SOAS/University of London.
He has been studying the spread of Buddhism (and Tantric Buddhism) across Maritime Asia as it is visible in the art and architecture of Cambodia, Vietnam and Java from 800 to 1400 CE.
Peter Sharrock's writings include Vibrancy in Stone: Masterpieces of the Da Nang Museum of Cham Sculpture (2018), Banteay Chhmar: Garrison-temple of the Khmer Empire (2015) and (with Vu Hong Lien) Descending Dragon, Rising Tiger: a History of Vietnam (2014).
Claude Jacques
Claude Jacques (1929-2018) was the head of EPHE (IVe section), and special counselor for Angkor with UNESCO. Epigraphist and researcher, he has been an indefatigable force in the recognition of Angkor monuments as part of UNESCO World Cultural Heritage.
King Norodom Sihamoni recognized his contribution by awarding him the Grand Cross of the Royal Order of Sahametri in June 2017.
See "Monsieur Angkor", a bio profile by Aedeen Cremin in Mekong Review here.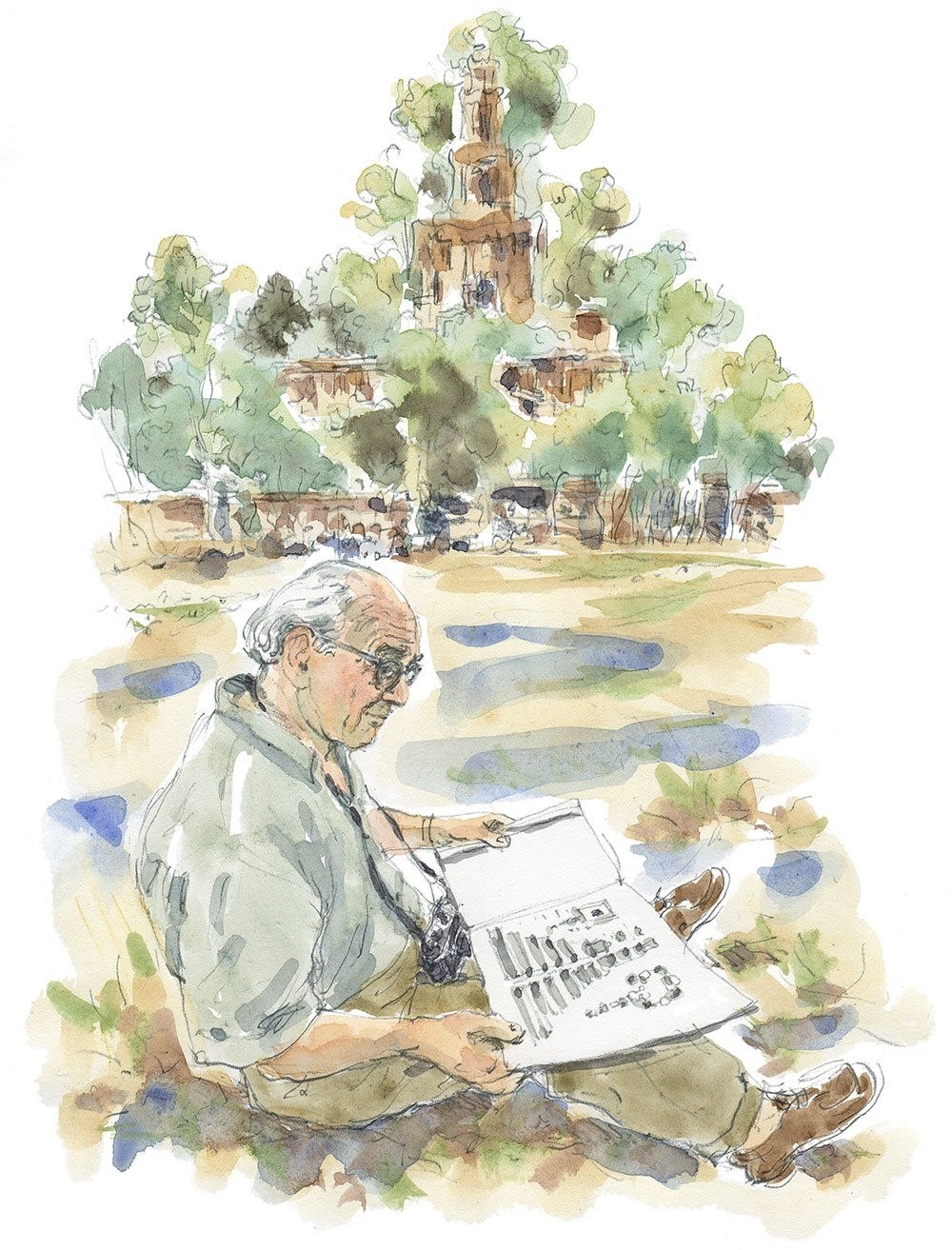 Watercolor Portrait by Elsie Herberstein for The Mekong Review
Swati Chemburkar
Course Director at Benaras Hindu University, Mumbai, Swati Chemburkar studies the interconnection between Khmer arts and Indian civilization.

An architect and historian, she teaches Southeast Asia art history at the Jnanapravaha Institute in Mumbai. Swati Chemburkar has done several field researches in Cambodia, in particular at Banteay Chhmar.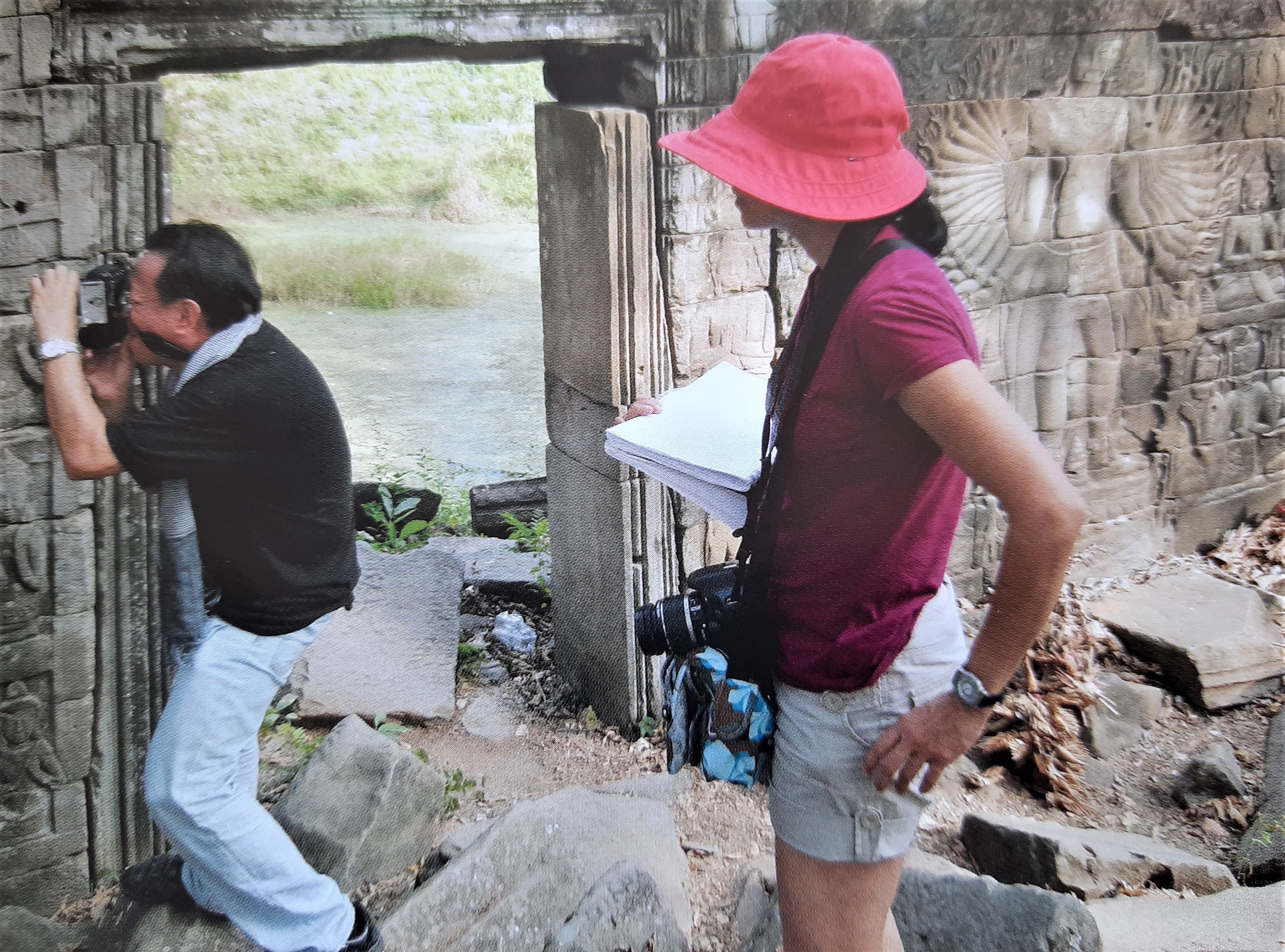 with photographer Paisarn Piemmettawat in Banteay Chhmar (from Banteay Chhmar, Peter D. Sharrock Editor, 2015)
John Sanday
British architect and conservationist John Sanday has been associated to many Global Heritage Fund projects, especially in Nepal and Cambodia.
He became Asia Field Director for the GHF in 2007.
Paisarn Piemmettawat
Photographer Paisarn Piemmettawat has contributed to numerous books on Southeast Asian art and history, including Cambodia. He is currently Managing Director of River Books Publishing, Bangkok, Thailand.