Spice Routes and Cultural Influences: The India-Cambodia Culinary Dialogue
by Angkor Database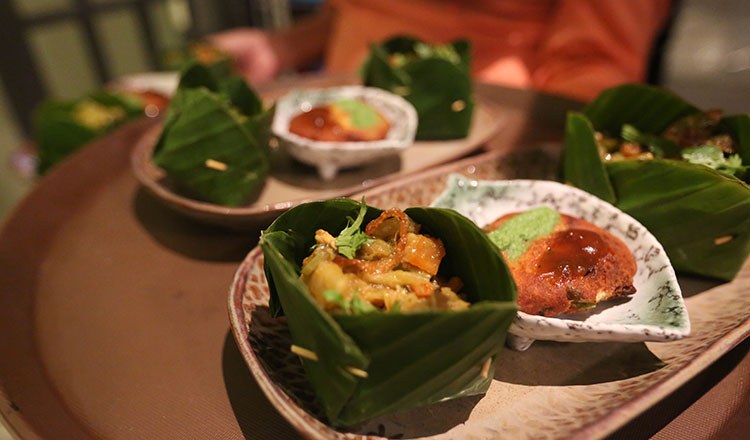 Publication: ADB Resources Document CULI/HIS 26
Published: December 20th, 2021
Pages: 17
Language : English
"From India to Cambodia", the tasting dinner held at Kravanh (1) restaurant in Phnom Penh on Dec. 20 2021, was a refined and tasteful way to mark the Diwali celebrations in Cambodia, and to revisit questions that continue to stimulate historiography researchers: what was the extent of the "Indianization" of Angkorian Cambodia? how the Khmer civilization did process Indian cultural influences to develop its idiosyncratic religious, artistic and social references? how deeply a relatively landlocked kingdom was impacted by the historic trends in global commerce, intercontinental and regional maritime trade?
For this event gracefully hosted by HE Dr. Devyani Khobragade, Ambassador of India to Cambodia, and attended by Cambodian officials such as HH Norodom Chansita, HRH Sisowath Tesso, HE Dr. Ing Kantha Phavi, Minister Women's Affairs, HE Chhit Sokhon, Minister of Cults and Religions, renowned Cambodian chefs and delighted guests (1), Angkor Database has collated several reference documents related to this stimulating exchange of ideas and historic perspectives.
(1) The main dish of the dinner, steamed fish in banana leaf with Khmer paste (ត្រីចំហុយក្នុងស្លឹកចេក), was presented by Chef Kakada from Kravanh (2) and sided with typical Central and South Indian dishes, shaami kabab and bhindi bhaji. Among the personalities and organizations supporting the event were famed Indian chef Ranveer Brar and the Cambodian Anicca Foundation for Arts' Sake.

(2) The venue has also designed a 'Royal Menu' inspired by the recipes from The Culinary Art of Cambodia by HRH Samdech Rasmi Sobbhana, a book we had the honor to publish in a complete English-Khmer version in May 2021.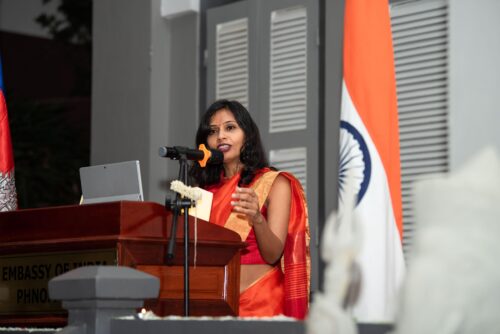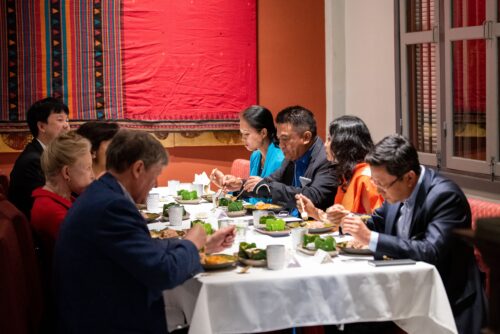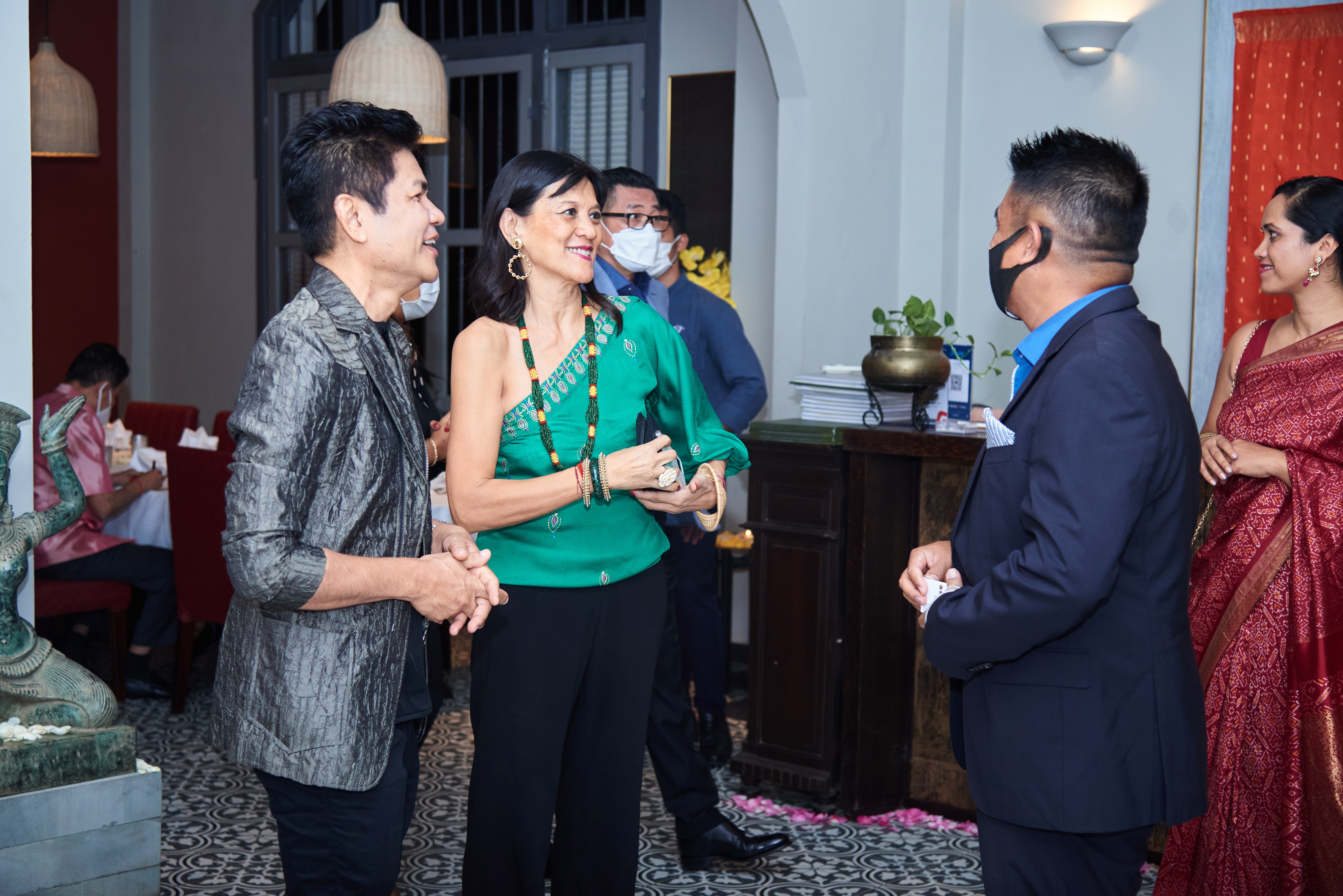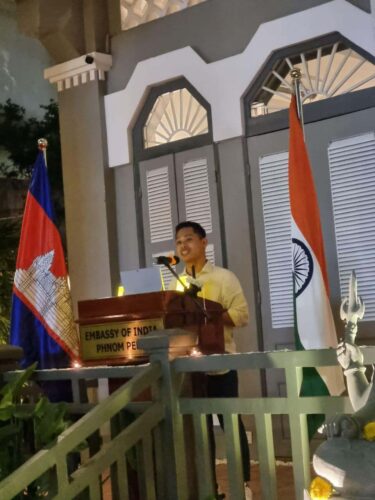 Dr. Devyani Khobragade (top photo) and Chef Sao Sopheak (bottom photo) addressing the dinner guests.
Tags: food diplomacy, culinary, Cambodian cuisine, historiography, maritime routes, spices, Indian influences
Angkor Database
Angkor Database - មូលដ្ឋានទិន្នន័យអង្គរ - 吴哥数据库
All you want to know about Angkor and the Ancient Khmer civilization, how it keeps attracting worldwide attention and permeates modern Cambodia.
Indexed and reviewed books, online documentation, photo and film collections, enriched authors' biographies, searchable publications.
ជាអ្វីគ្រប់យ៉ាងដែលអ្នកទាំងអស់គ្នាចង់ដឹងអំពីអង្គរ, អរិយធម៌ខ្មែរពីបុរាណ, និងមូលហេតុអ្វីដែលធ្វើឲ្យមានការទាក់ទាញចាប់អារម្មណ៍ពីទូទាំងពិភពលោកបូករួមទាំងប្រទេសកម្ពុជានាសម័យឥឡូវនេះផងដែរ។
Our resources include the on-site Library at Templation Angkor Resort, Siem Reap, Cambodia, with exclusive access for the resort's guests. Non-staying visitors can ask for a daily pass here.